First look at ESPN's new football studio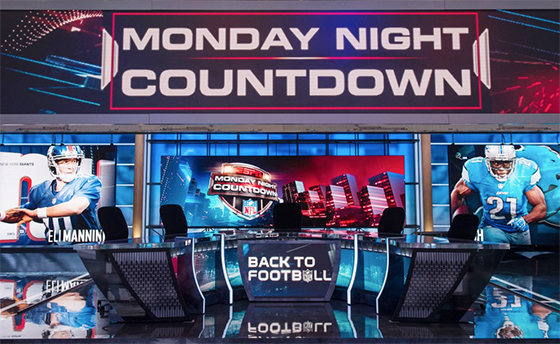 ESPN's newest studio is set for launch with the start of the NFL season.
USA Today's Chris Strauss has an inside look at the design and the need for the new studio.
Veteran design firm Jack Morton PDG, who also recently designed the "SportsCenter" studio, worked with ESPN on the project.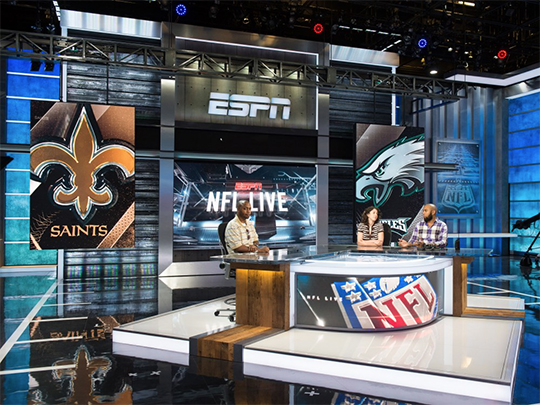 "What we are going to get is a fresh, important looking set in which what we're saying and talking about kind of leaps out. The set will be totally up to date and it's got bells and whistles," Chris Berman said. "We hope that people will pay attention to what we are saying and discussing, rather than being distracted by all sorts of lights and this and that. We hope it also doesn't feel overpowering – that it feels comfortable and important and it draws people in."
The new studio does not include a football demo area, but does have multiple mini-sets for various ancillary football programming. The sets three main areas also include hydraulic lifts, to give producers more camera angles.
NBC Sports will also debut a new football studio this season.
Watch for more coverage and a full gallery in the coming weeks.