NBC plugs Williams' experience in promos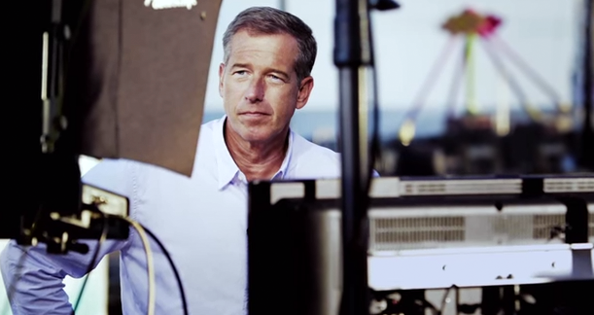 "NBC Nightly News" is touting its anchor's experience in a series of new promos that have been seeing heavy airtime on the network.
The promos feature still photos of Brian Williams reporting from the field in a variety of locations, with subtle "Ken Burns style" movement incorporated into each frame.
The spots are narrated by Michael Douglas, who also serves as the announcer for the broadcast's opens since December 2007.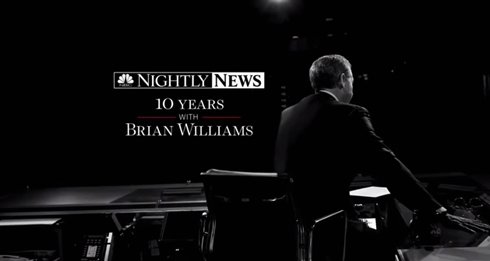 The final frame in the slow paced promos is a stark black and white shot of Brian Williams at the anchor desk of "Nightly News" along with the tagline of "10 years with Brian Williams."
The promos have some remarkable similarities to the ones ABC News has been using to promote newly-installed "World News Tonight" anchor David Muir who ratings have quickly become a serious threat to NBC News' flagship news broadcast. Those promos also make use of on-the-ground footage meant to paint Muir as a gritty, on-the-scenes journalist.
It's also worth noting that NBC seems to be leveraging the 10 year anniversary of Williams taking over the "Nightly" anchor chair to take direct aim at its biggest competitor.
Although, at 40, Muir isn't exactly new to the news business, his spots do seem to be a thinly veiled attempt to paint him as experienced despite the fact he's from a different generation than his compatriots Williams, age 55, and Scott Pelley, who is 57, on the "CBS Evening News."
Check out the three promos below.