CNBC to debut new streetside studio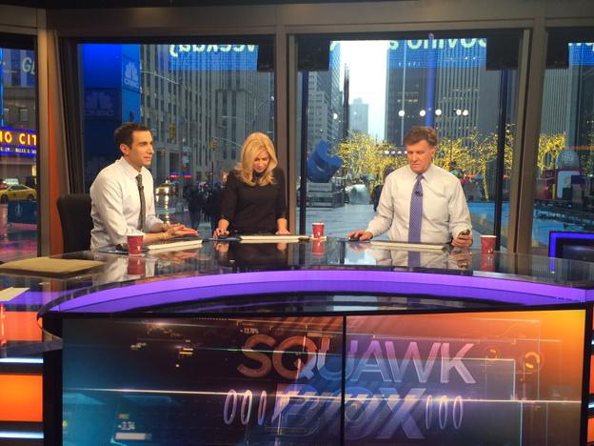 CNBC will begin broadcasting streetside for its morning program, "Squawk Box," Wednesday.
The show's executive producer, Matthew Quayle, and staffer Melody Hahm, both tweeted photos of the new set.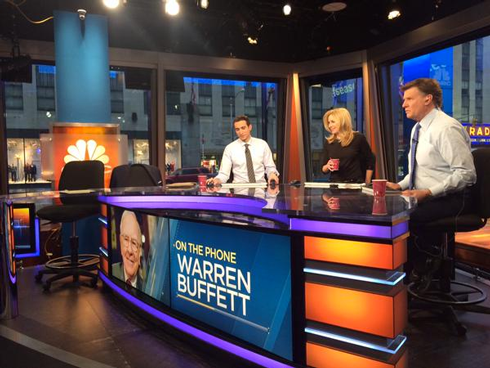 CNBC is sharing the space across from Radio City Music Hall with SNY, a regional sports network that has had the studio since its launch.
The set features a large anchor desk that largely matches the design of the network's main studio back in Englewood Cliffs. The desk is fronted with two flat panel monitors and includes internal lighting and an acrylic topp. James Yates Production Design and Creative Dimensions worked with CNBC on the project.
Some elements, such as the CNBC logo on the teal-blue column, are changeable, to allow for multiple productions in Studio A.
The network introduced new graphics in October.
"Squawk Box," one of CNBC's morning offerings, previously originated from the network's headquarters from the same studio the debuted with the opening of the facility in 2003, though it underwent extensive changes over the years.