Huge photos take over CNN.com homepage for Paris attack coverage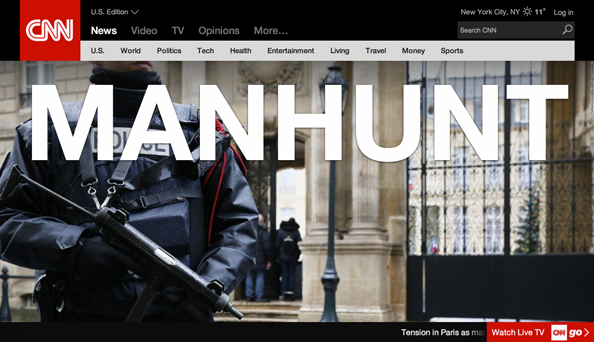 Fresh off its redesign, CNN.com is stretching its new look with fullscreen homepage photos and overlaid headlines for its coverage of the attack on the Charlie Hebdo offices in Paris.
The network has used a variety of photo and headline combinations since the story broke, one of the ones used Thursday morning is shown above.
The photos take over almost the entire upper part of the homepage and large, typically short headlines are overlaid over it.
Another example, taken Wednesday evening is shown here: