CBS tweaks 'Face the Nation' open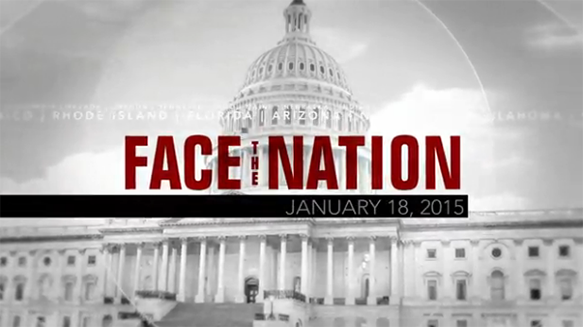 Without much fanfare, CBS's "Face the Nation" updated its intro, removing the various shots of Washington.
Only a shot of the Capitol remains in the opening tease, with the CBS Eye and the date overlaid. The remainder of the graphics package that debuted in January 2014 remains.