CNN pokes fun at MSNBC slogan in ad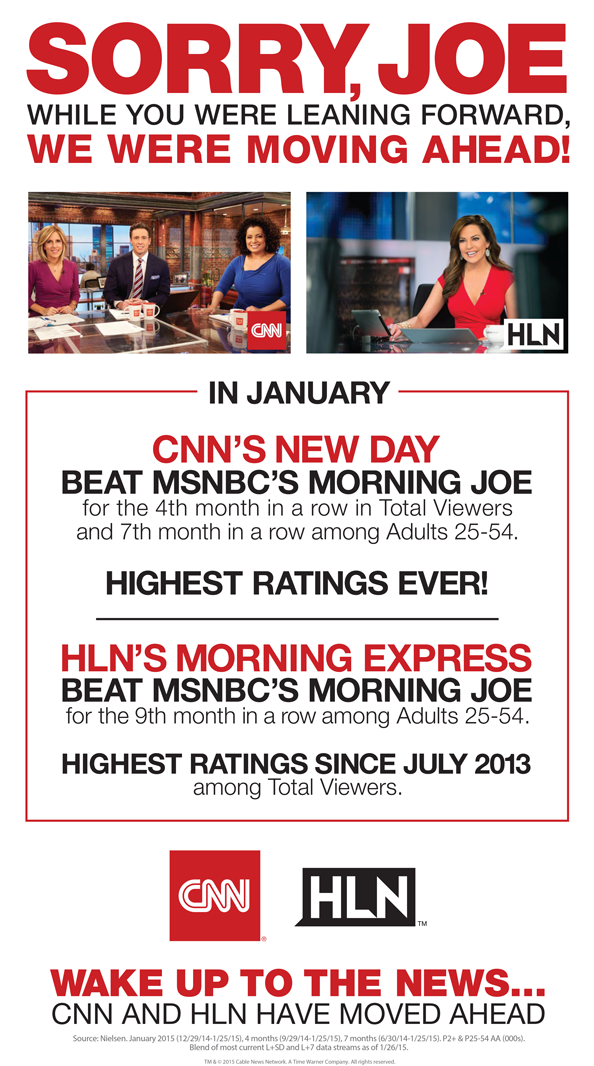 CNN has taken out a full page add in the New York Times touting the wins its morning show "New Day" has racked up against MSNBC's "Morning Joe" and managed to turn the NBC owned network's own slogan against it.
The ad screams "Sorry, Joe. While you were leaning forward, we were moving ahead!" and then references "New Days" recent ratings gains of the MSNBC offering, which is hosted by former Florida congressman Joe Scarborough, whose name is referenced in the ad headline.
The headline, of course, is poking fun at MSNBC's "Lean Forward" tagline that touts its progressive values.
MSNBC introduced the slogan in 2010 with a series of print ads, also releasing video spots and ads in movie theaters around the theme.
The ad also points out CNN sister network HLN's "Morning Express" gains over "Morning Joe."