Williams scrubbed from 'Nightly' site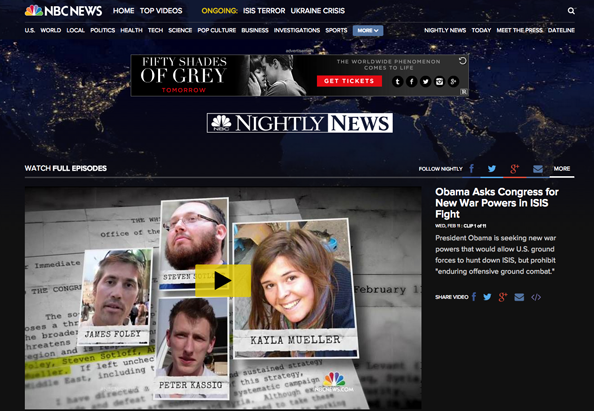 Not surprisingly, Brian Williams' name and photo have been removed from the "NBC Nightly News" site.
Williams' photo, which was on the left side of the main page (as shown in this screen grab from Feb. 10 via the Internet Archive), is gone and his name has also disappeared from under the show's logo.
NBC News also removed his name from the open and on-set graphics and social media accounts — but at least one iteration of his name managed to sneak into Wednesday's broadcast.


Now, the header simply includes an elegantly centered "NBC Nightly News" logo against a world map background borrowed from the show's graphics package, albeit a bit darker than it appears on air.
The show has also removed Williams' name from its HTML <title> tag, which often shows up prominently in search engine results, unlike some former ABC personalities whose names were still appearing in HTML code late last year.