'Today' tapes 'Pretty Woman' interview on 'Meredith' set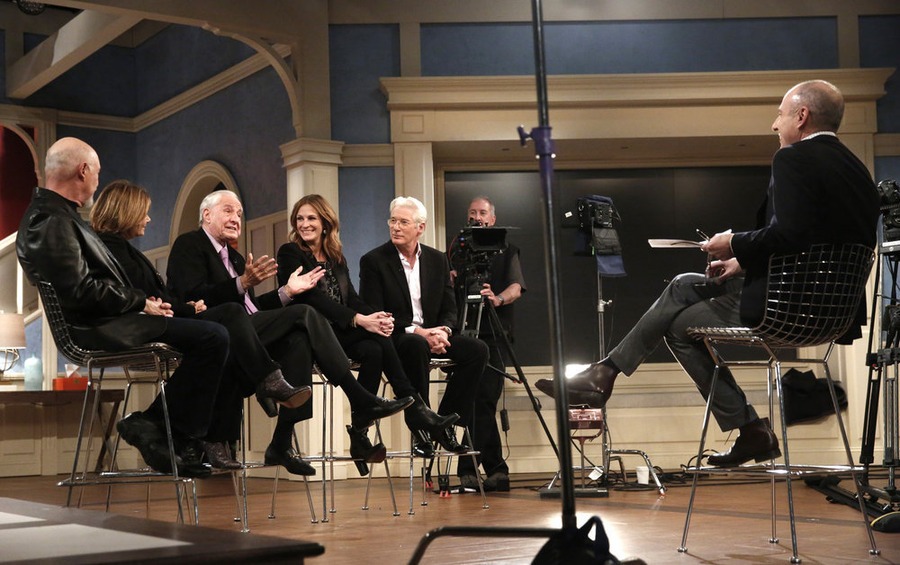 The set of "The Meredith Vieira Show" played host to a "Today Show" reunion interview with the cast of "Pretty Woman."
The interview, done in conjunction with Fandango Movieclips, was taped in Studio 6A with Matt Lauer interviewing stars Julia Roberts, Richard Gere, Hector Elizondo, Laura San Giacomo and director Garry Marshall.
The cast sat on high stools in the middle of the set with the stairway providing the primary background. Other areas of the set visible included the weather red sideboard and the faux fireplace area.
The set's on-screen monitors were left off during the taping and the gaping black screen surfaces are subtly visible in some shots.
Using Meredith Vieira's talk show set for this interview was interesting choice that was likely made due to scheduling or production issues or to take advantage of a larger space. Or perhaps someone thinks the "Meredith" set looks more like a high priced hotel room?