'Breakthrough' startles 'Today' host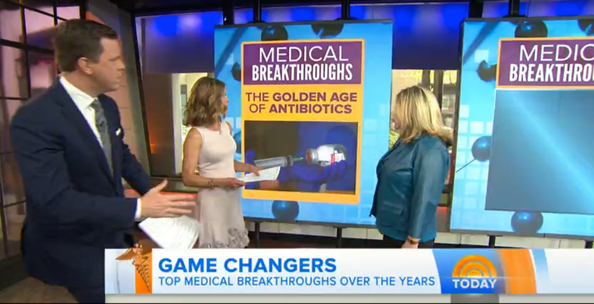 After taking the anchors for a roller coaster "ride" earlier this morning, the "Today Show" production area video panels managed to startle anchor Willie Geist during the 9 a.m. hour.
The show, originating from Studio 1A, was covering medical breakthroughs, with each of the three discussed shown on a separate section of the panel.
As the anchors introduced each one — the image on the screen "shattered," and sending virtual shards of glass toward the camera. All of this was accompanied by a glass shattering sound effect.
"Wow. Whoa," said hosts Natalie Morales and Geist after the first panel "broke." Geist seemed genuinely startled, even jumping back from the video panel.
"That was quite a sound effect," joked Morales. "That was a big breakthrough," she added (breakthrough — get it?).
When the second round came, Geist seemed to give the video wall the evil eye.