CNN.com flips lead stories, sidebar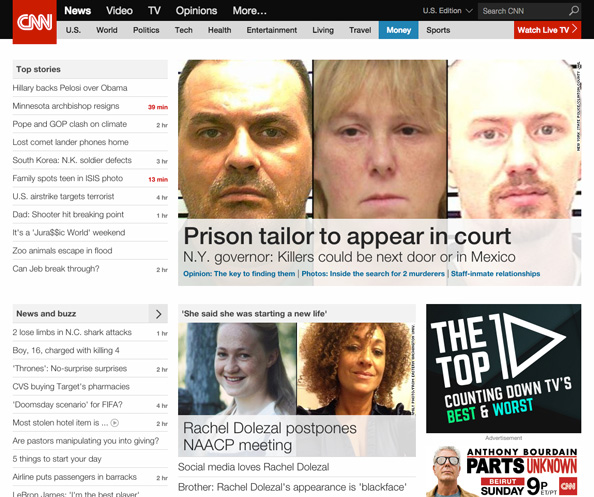 We noticed recently that CNN.com has done some rearranging to its homepage layout.
CNN's lead story, which previously appeared on the left side of the screen with a large text headline above, now appears on the right, with the headline text overlayed over the bottom portion of the photo.
Meanwhile, additional headline scrapes appear on the left side of the page, while an additional, smaller photo below the main one mimics its layout.
The new layout arguably gives the additional headlines a position that lies more in the path of how users might scan the page — perhaps a move to subtly let readers know there's more content than just the lead story.
The lead story's headline, however, loses some clarity and tends to get a bit lost among the image, sub-headline and additional links provided under it. That said, the links do offer the website the opportunity to present additional, related content to readers.
CNN.com relaunched in January after a lengthy delay. The network's use of an online testing tool was also the source of considerable attention the previous year.