A new 'State of the Union' debuts on CNN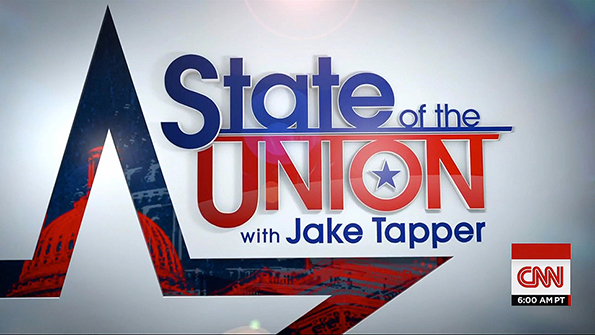 Jack Tapper took the reigns of CNN's Sunday talker "State of the Union" this week, formerly hosted by Candy Crowley.
The show sticks with a patriotic motif, including a new sans-serif logo that retains the starred O. Overall, the logo looks more like a campaign logo from the 70s or 80s, compared to the shows past logos.
For the shows opening titles, glassy stars and stripes flows through 3D with headshots of various CNN talent.
The graphics then highlight those CNNers who will appear on the weeks show. Finally, a star wipes across the screen revealing the shows title.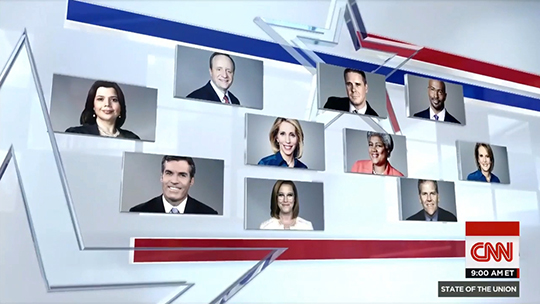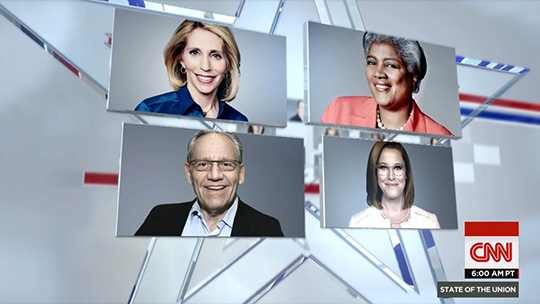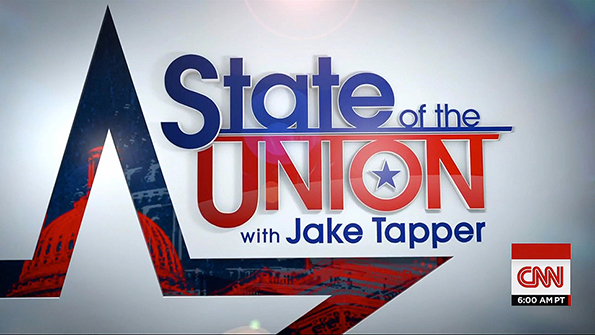 Originating from Washington, the show uses the full studio space with a new angled desk that can accommodate a panel of four. Previously, the show would broadcast from both the CNN Washington studio and the Capitol View studio downtown.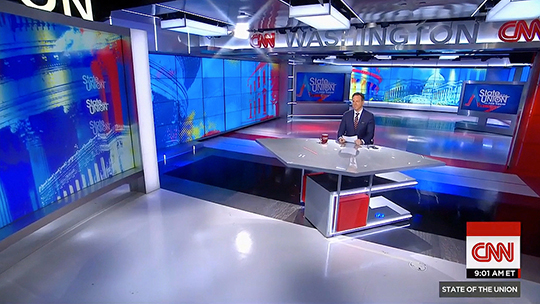 All of the monitors around the set include pop art inspired views of Washington, using splashes of color and Ben-Day dots.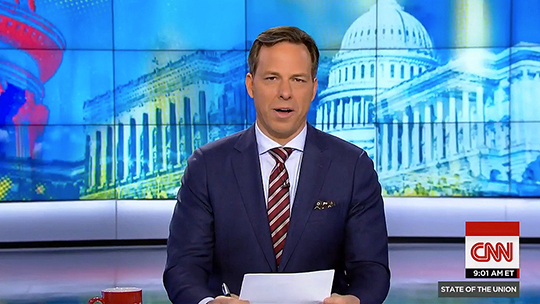 Musically, the show debuted a new theme from Stephen Arnold Music.