CNN.com launches style section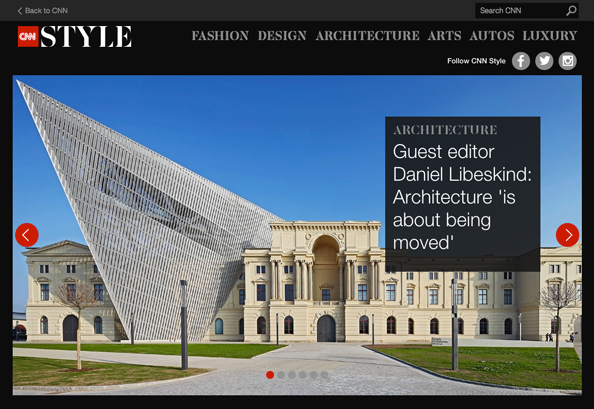 CNN.com has added a separately branded style section to its new site — covering fashion, design, architecture, autos, arts and luxury.
Much like the CNN Money (and the media subsection front) and CNN Politics sections launched previously, the style section sports a unique design featuring a dark gray background.
Next to the boxed CNN logo, meanwhile, is the word "Style" in a unique typeface that combines the look of a fashion magazine with a more industrial, stenciled look.
The remaining design and typography of the section and its pages more closely mirror the main CNN site, with only the sub-section fronts maintaining the full page dark backdrop.
Story pages feature a layout that more closely looks like a typical CNN.com story page simply with a different header.