MSNBC building new set for Brian Williams: Report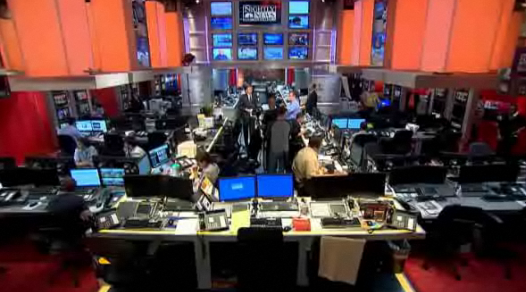 Mediaite is reporting that NBC News will begin work on a glass-enclosed set for Brian Williams this weekend.
According to Mediaite's sources, the set will be placed amidst the bookers' work area in the NBC News newsroom in Rockefeller Center — a bustling area — and will not be soundproof.
Williams is expected to return to NBC and MSNBC in August.
Notably, the new set reportedly will be located on a different floor from most of the other NBC News and MSNBC studios.
MSNBC's Studio 3A was opened in 2008 after a renovation that combined it with Studio 3C to create a combined newsroom and studio for both MSNBC and NBC News as well as a set for "NBC Nightly News."
"Nightly News" moved to Studio 3B in 2011, a space it shared with the now canceled "Rock Center." Last fall, "Nightly" was relocated to the area primarily used by "Rock Center." Studio 3C, meanwhile, was turned into the home of WNBC-TV's newscasts.