Early Fox News debate features sparse 'audience'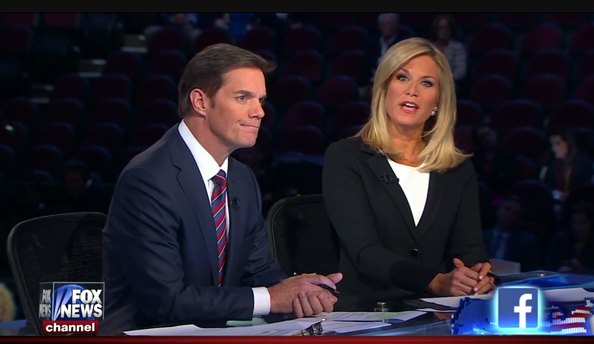 Thursday's early Republican Presidential Debate originating from Cleveland featured a rather odd background element — row after row of empty seats.
It's important to note the early debate, which aired at 5 p.m. eastern and featured only seven candidates, was not meant to have an audience. The later edition will have 10 candidates and is slated to have an audience in the Quicken Loans Arena.
Despite having nearly no audience, Fox News opted to shroud the audience area in semi-darkness — a look that didn't appear to be much different than how many debate audiences are lit.
In the off-axis shot of the debate moderators, the empty chairs were rather noticeable.
As the first debate went on, some of the seats started to be filled in by what appeared to be members of the press — and at times photojournalists toting large cameras could be seen walking behind the moderators.