MSNBC visits Cleveland for debate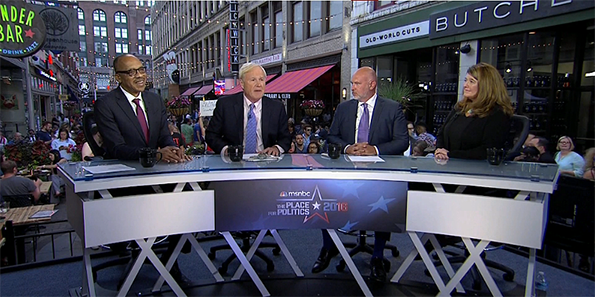 MSNBC
went on the road for the first Republican Presidential Debate in Cleveland.
Using a temporary set we've seen previously at the Olympics and other one-offs, MSNBC turned Prospect Avenue into its temporary home.
The setup is similar to MSNBC's previous roadshows, with the desk only feet from the crowd. It's surprising MSNBC does not use a scrim to dimmish the crowd and signs, similar to ESPN's "College GameDay."
Lighting design for the setup was handled by The Lighting Design Group's Niel Galen.