Seattle station readying new set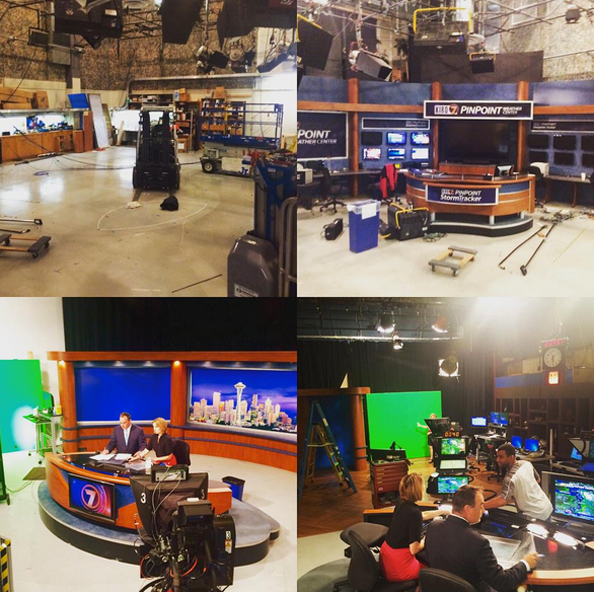 KIRO-TV, the Cox-owned CBS affiliate in Seattle has relocated its news set to an unused studio to make way for a new set.
Morgan Palmer, a meteorologist at the station, posted photos of the work to Instagram:
[field name=iframe]
The station appears to have relocated much of its previous set, from FX Design Group, to the temporary studio.
The station's soon-to-be old set closely resembles the previous set used at sister stations WFTV-TV in Orlando, Fla., that was recently replaced with a design from Z Space Creative, as well as the sets at WPXI-TV in Pittsburgh, KFOX-TV in El Paso, Texas, and WJAC-TV in Johnstown, Pa.
NewscastStudio sources say, however, the new set will take a different look and is not being done by FX or Z Space.