'Today' recreates Orange Room upstairs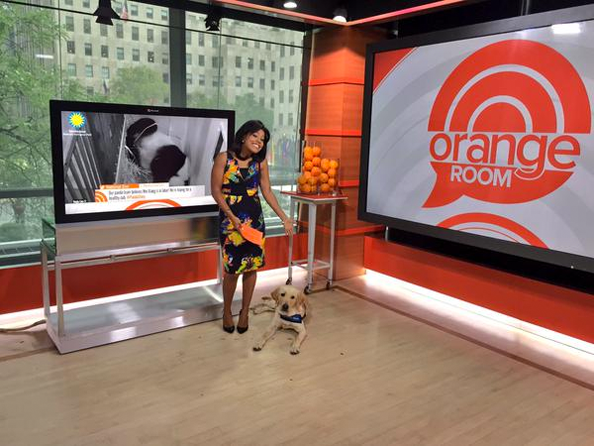 As NBC News' "Today Show" undergoes some mystery "fun" renovations in Studio 1A, the show has recreated its social media hub, the Orange Room, in the second floor — complete with some of its namesake fruit.
The temporary home is located in the windowed corner of the second level and makes use of that' areas large flat panel monitor, which is also being used for weather segments, as well as a smaller monitor on a metal stand.
The same area is also doubling as a production and interview area.
And, of course, the temporary Orange Room decor is accented with oranges in tall glass cylinders.
[field name=iframe]