Ex-Gannett stations getting 'Tegna-fied'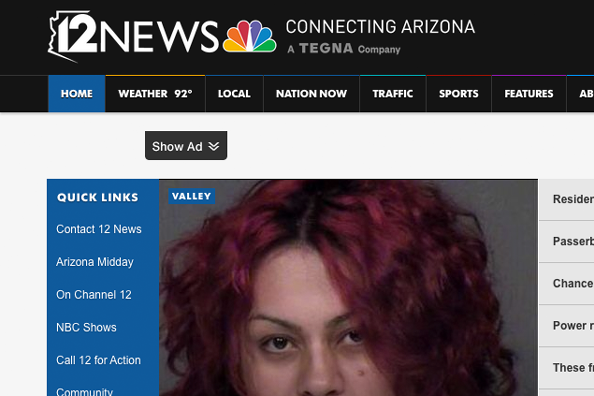 Surprisingly, it looks like the name "Tegna" stuck — and is now showing up prominently to the public.
The name, which Gannett chose for its broadcast spinoff back in April, has started popping up on its TV station's websites and closing credits.
Gannett previously introduced a new logo in 2011, dropping its longtime globe icon (nicknamed the "Death Star" by some). Along with that change came the edict that all Gannett properties would need to include the "A Gannett Company" tagline prominently.
That mandate appears to have continued under the new corporate structure.
However, the heavier typeface used in the Tegna logotype makes it a bit more distracting than the lighter, airier font used for the Gannett logo.
At the time it introduced the Tegna name, Gannett explained that all of its letters are found in "Gannett" as well as the fact that the "G" is in the middle of the name as its reasoning behind the name pick.
What would other media company names look like if they used that naming strategy? Find out here.