Ft. Myers station refreshes set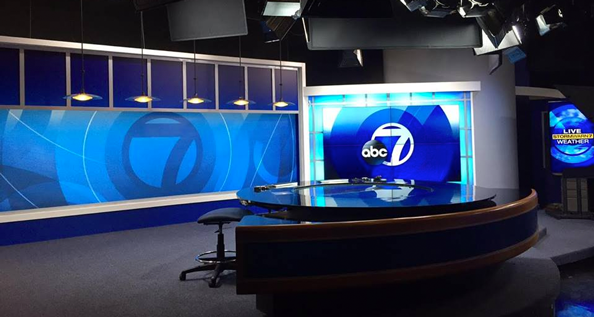 WZVN-TV, the ABC affiliate in Ft. Myers, Fla., has debuted a refreshed set.
The most noticeable change is the removal of the dura sporting a highly 3D and glassy rendering of the station's rendition of the "Circle 7" logo with a flatter, more subdued version.
The new dura design still keeps the logo center stage, but it's now rendered on a straight-on view. The gold tones on the right side have also been eliminated.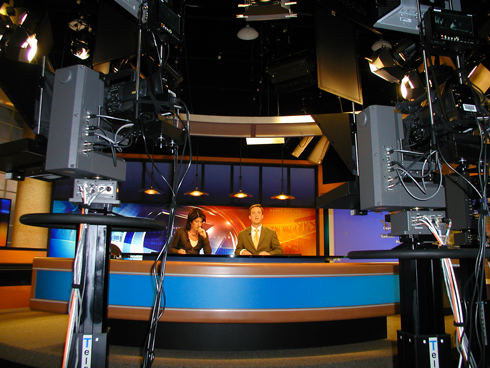 The station also changed out some of the wood tones to feature metallic silver, while also adding a video wall to one side of the set.
Meanwhile, the anchor desk and pendant lights appear to remain the same.
WZVN-TV is owned by Montclair Communications but operated from the same building through a local marketing agreement with Waterman Broadcasting.
WBBH-TV, the market's NBC affiliate which is owned outright by Waterman, debuted a new set last September, which is much more elaborate and refined than its step-sister's.