French broadcaster skillfully combines real, virtual elements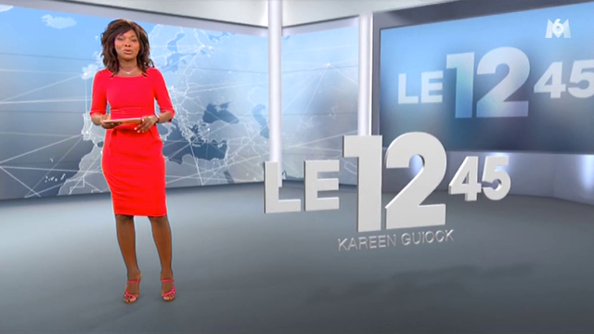 Subscribe to NewscastStudio's newsletter for the latest in broadcast design and engineering delivered to your inbox.
France's M6, which produces two daily newscasts, has updated its on air look to combine virtual and 3D elements with both a hard set and virtual one.
The two newscasts, titled "Le 12:45" and "Le 19:45," named for the air time, both use a similar look that also includes new opening titles, color coded based on the time of day.
"Le 19:45" uses a combination of a hard set and virtual elements, which mainly include floating augmented reality graphics.
One particularly interesting application of the elements is their use as a lower third replacement — with the anchor's name appearing on screen next to them, seemingly floating beneath the show's logo.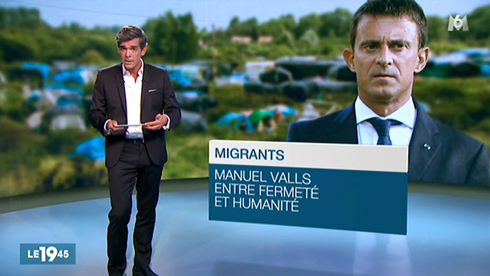 The newscast also uses its in-studio video wall with virtual graphics layered over it to present OTS-style boxes, factoids, maps and data.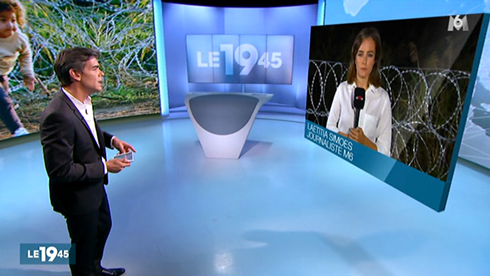 For live shots and remote interviews, a virtual video panel floats in front of the anchor, giving the appearance that the two are looking at each during during the segment.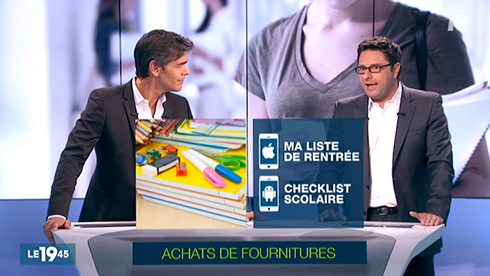 Virtual elements can also be incorporated into the new on-set pod, where they appear to sit on its top.
Meanwhile, the 12:45 set, which is mostly virtual, largely attempts to replicate the hard set with its silvery surfaces and light blue accents as well the world map motif, while also incorporating some of the floating 3D graphic inserts.