ChyronHego acquires Newsroom Solutions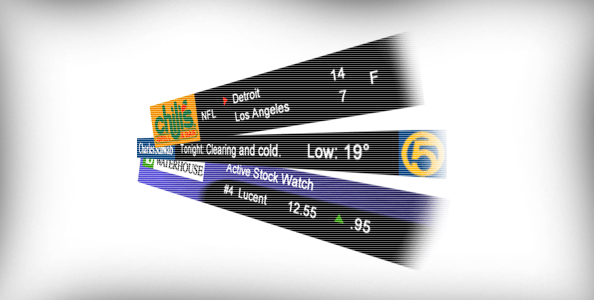 TV graphics software and hardware company ChyronHego has acquired a key player in news ticker solutions.
ChyronHego, which went private in March as part of a key restructuring move meant to save the struggling company, has announced it is purchasing Newsroom Solutions.
Newsroom Solutions, based on Charlotte, N.C., develops software that is used by local TV stations to create and manage news, sports, weather and school closings tickers, all of which can pull content from multiple sources and feeds.
NewsTicker, Newsroom Solutions' flagship product, is used in 74 of the 75 top TV markets in the United States and counts a total of over 500 stations as its customers.
ChryonHego says the addition of Newsroom Solutions' products and services will expand its growing effort to become a full service, one stop suite of tools for broadcasters.