Look inside 'CNN Newsroom' Los Angeles rehearsals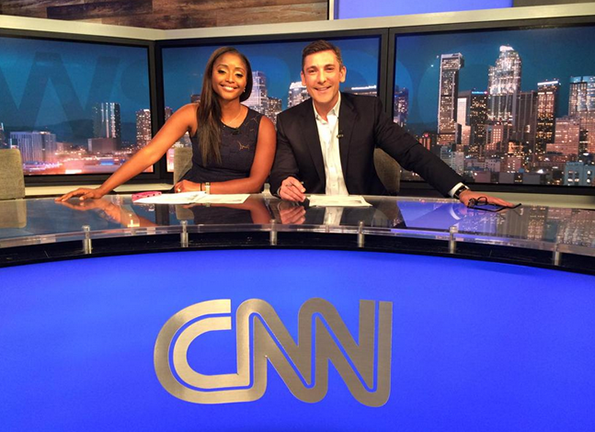 John Vause, presenter of CNNI's upcoming "CNN Newsroom" from Los Angeles, shared a picture from rehearsals that gives a clue into which set will likely be used.
The set
, from
JHD Group
, matches the
Studio 7 Atlanta
 look and features driftwood and many backlit areas.
Other CNN shows, like "The Lead," have used the space with a small desk placed in front of the three monitors located to the right of home base.
[field name=iframe]
"CNN Newsroom" debuts next week.