'This Week' gets a bit more patriotic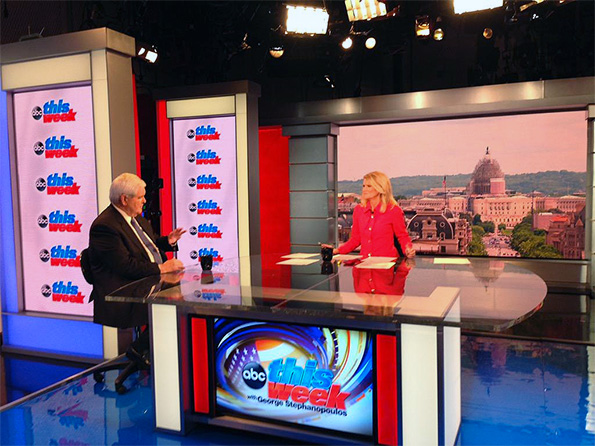 ABC News updated its Washington studio for "This Week," adding a bit more patriotism to the look.
The changes include the removal of the square grid pattern from the various lightboxes, which recently left in New York, and new red and blue backlit elements. The desk has also been updated with backlit red columns and a larger monitor.
The sets lighting design also appears to be improved.
These changes come on the heels of an update at ABC's "World News Tonight."