'The Daily Show' goes information crazyload with new look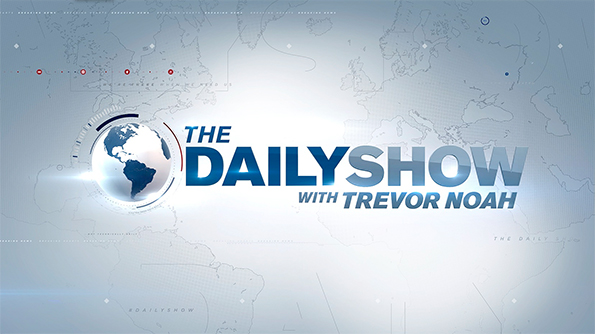 Troika, the Hollywood-based marketing and branding agency, worked with "The Daily Show" to create a fresh look for Trevor Noah's debut.
The look, dubbed "information crazyload," breaks in a new direction for the show, while still feeling comfortable for viewers.
[field name=iframe]
"Without any sense of priority, information goes crazy. As the news comes in, there's no difference in importance between a cloudy day promo and a plane crashing into the Hudson. Both get alarms and graphics at the same heightened level. We demand that level of involvement and oh we get it," writes Troika in a case study of the project.
Troika worked with the team at "TDS" to create the new opening titles, logo, icons, and in-show graphics.
Credits Include:
Troika: Paul Brodie, Creative Director, Andrew Julien, Art Director, and Scott Tinter, Producer
"TDS" Graphics Team: Joe Dettmore, Michael Hogan, Jenny Nellis, Maddy Strum, Dave Blog
CC Design Team: Chris Scarlata, VP Design, Brand Creative Brandon Campbell, Sr Broadcast Designer, Brand Creative Angelina Battista, Sr Designer, Brand Creative Erin Dean, Art Director, Brand Creative Rolyn Barthelman, Design Director, Brand Creative Mike Taylor-Mozer, Art Director, Brand Creative
"TDS" Exec Team: Trevor Noah, Host and Executive Producer, Steve Bodow, Executive Producer, Jen Flanz, Executive Producer, Tim Greenberg, Executive Producer, Jill Katz, Executive Producer, Adam Lowitt, Executive Producer
CC Execs: Kent Alterman, President, Original Programming, Lu Chekowsky, SVP Brand Creative, Sarah Babineau, VP Development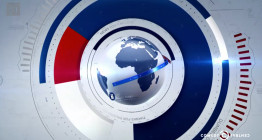 Motion Graphics
The Daily Show
View a gallery of this project…
This project continues a busy year for Troika, who also worked with PBS on "NewsHour" and CNN on its debate promotions.