Chicago ABC begins stretching its wings with new set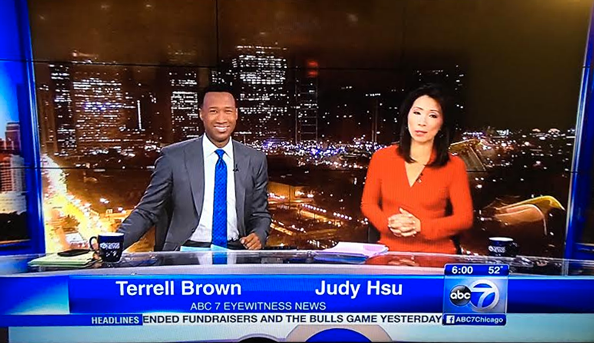 Now in its fifth day on its new set, Chicago's WLS-TV is starting to branch out and explore some of the possibilities the set has to offer.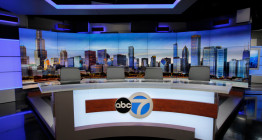 Set Design
WLS-TV
View a gallery of this project…
During this morning's newscast on the ABC O&O, for example, the station opened the 6 a.m. hour with a virtual window of a live shot of the city. The image was framed in a shiny blue rectangle on top of the still stylized cityscape that normally appears behind the anchors.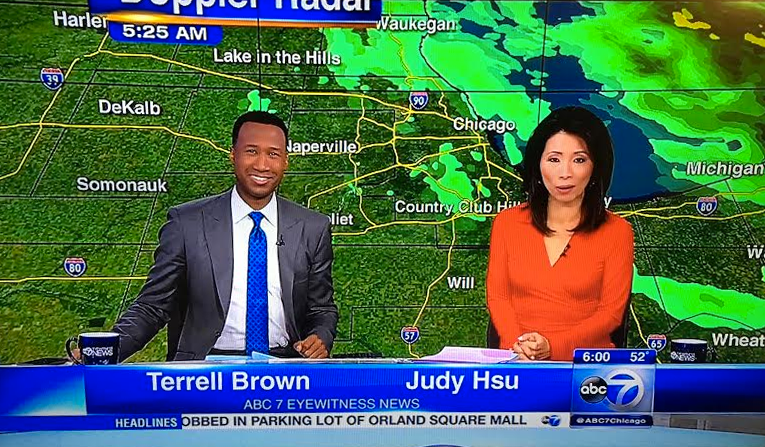 Then, after greeting viewers, the anchors switched to discussing the rainy weather and the image behind them switched to a radar loop before they tossed to a first weather segment.
It's worth noting that many stations with large video arrays like WLS-TV's actually use live camera feeds as the primary background — but by using a library of still images, WLS-TV is able have tighter control over the image quality and consistency of its imagery while still incorporating live feeds into the video wall when the story warrants it.
WLS-TV has also been using the rectangular OTS graphics, also overlaid atop the cityscape, more regularly, including the use of incorporating video clips and tosses to live shots in them.