Chicago ABC finds new use for monitor array, glitches remain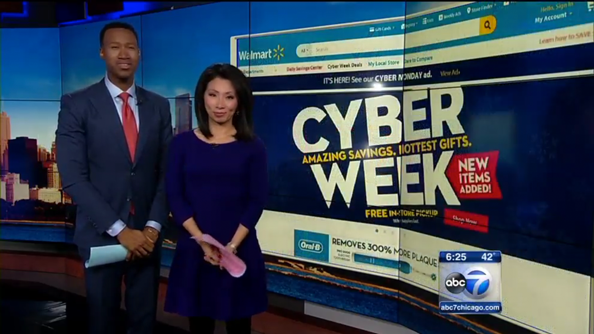 Chicago's WLS-TV has branched out yet again in using its new set in new ways, though it's still not without some issues.
The ABC O&O has begun positioning its anchors in a standing position off axis in front of monitor array that serves as the home base background.
The angle lets the station air large topical graphics and video, as shown here, to one side of the anchors, who stand close together off to one side. For these shots, WLS-TV opts to retain the stylized cityscape with the graphic or video placed within a silver frame that matches its graphics package.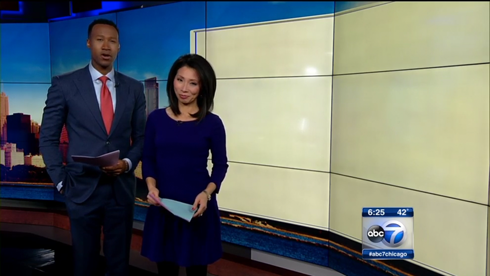 However, there are some indication the station is still having some issues with feeding its monitor wall — on this morning's newscast, a large white-ish block appeared in the silver frame where, presumably, a graphic or video clip was supposed to appear.
Shortly after the set debuted in October, the station had a series of on air gaffes where an "infinite loop" of anchors appeared on air — again and again.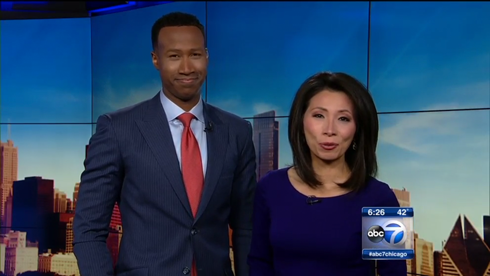 At the end of the this morning's segment on Cyber Monday, which was presented from the standing position, the camera was zoomed in for a tighter shot of just the anchors against the cityscape.