Networks scramble to cover California tragedy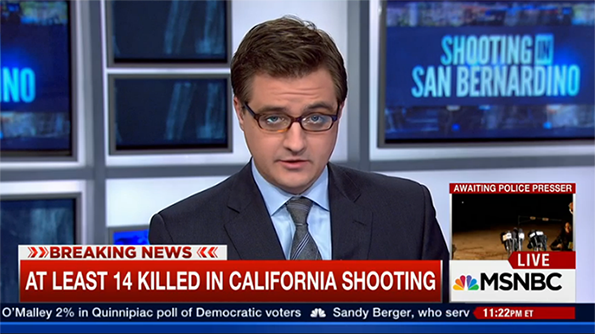 As it became clear to newsers across the country the situation in San Bernardino was worse than the weekly mass shooting in America, networks raced to keep up with the details.
Around 2:30 p.m. ET all of the cable networks began to follow the story, with the networks breaking in shortly after.
As the events unfolded, the nightly newscasts were engulfed in the transpiring events, with the police surrounding the gunmen.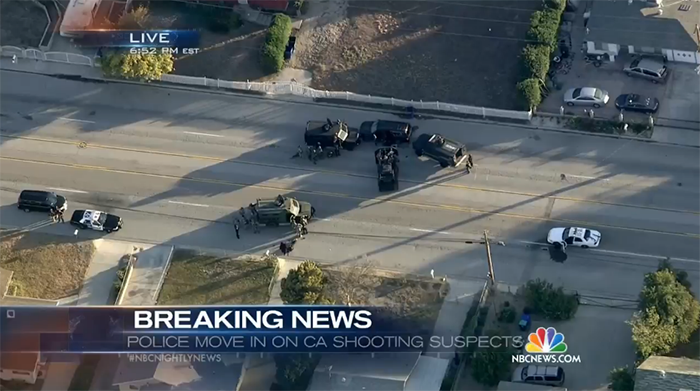 "NBC Nightly News" apparently doesn't have a breaking news graphic, aside from the normal "NBC News Special Report" look, leaving their presentation a bit odd looking. Improvising, "Nightly" used their standard lower third with BREAKING NEWS added.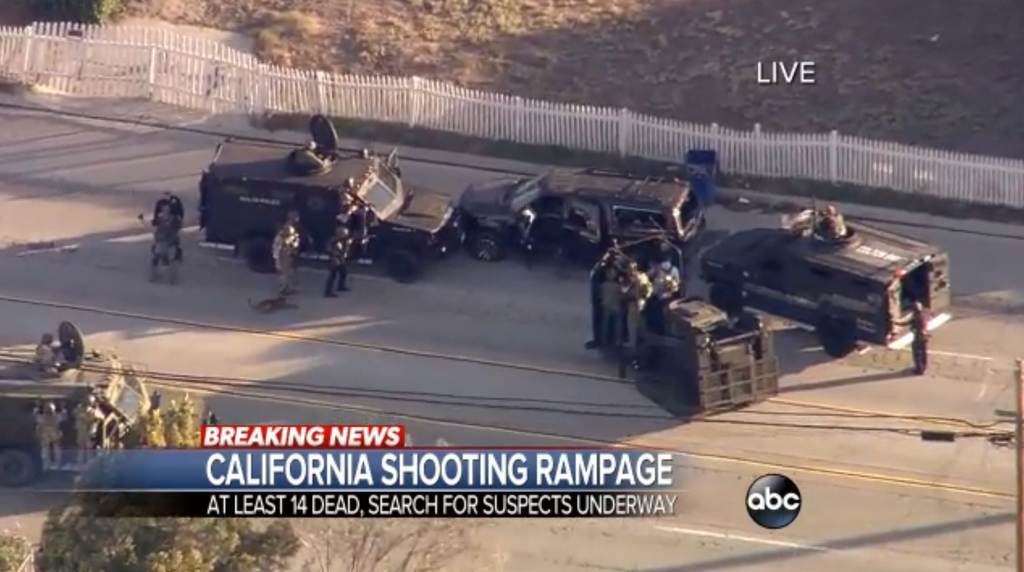 Meanwhile, ABC and CBS were able to use their breaking graphics.
Of course, like with the terrorist attacks in France, the networks will all have branding for the coverage today, with many debuting branded graphics late last night.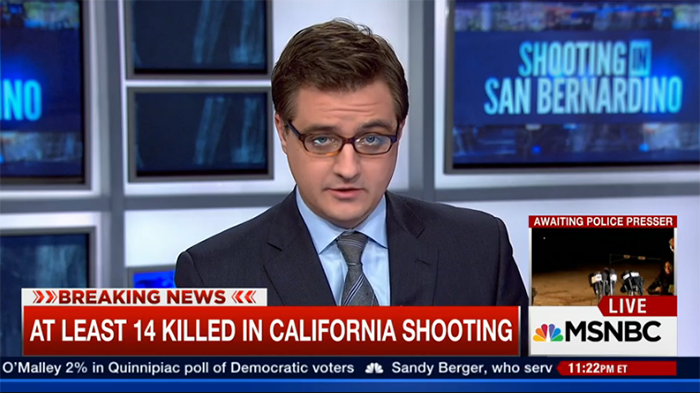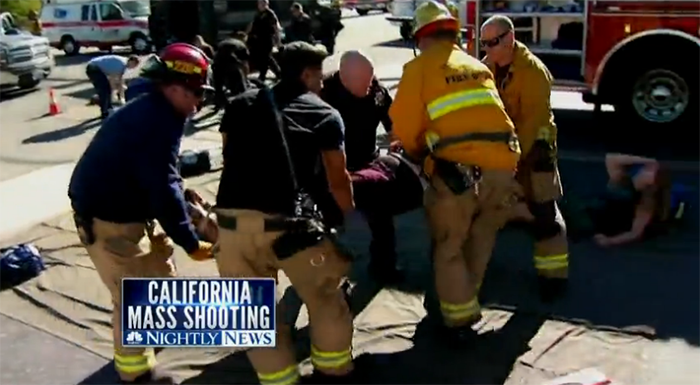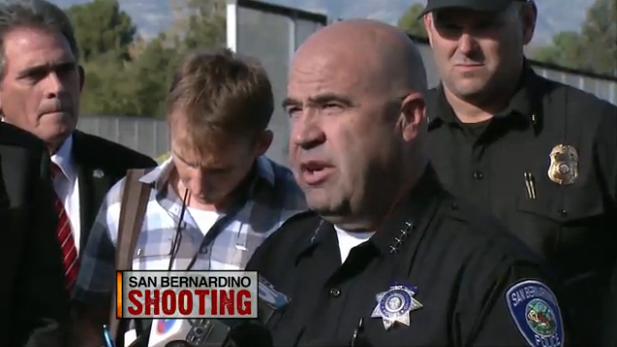 As these incidents become more common place, some journalists have wondered if "mass shootings" will become a new beat in the newsroom. Similarly, it's only a matter of time until networks have a standard set of graphics for this type of situation.