ESPN opens Mexico production facility with 'SportsCenter' broadcast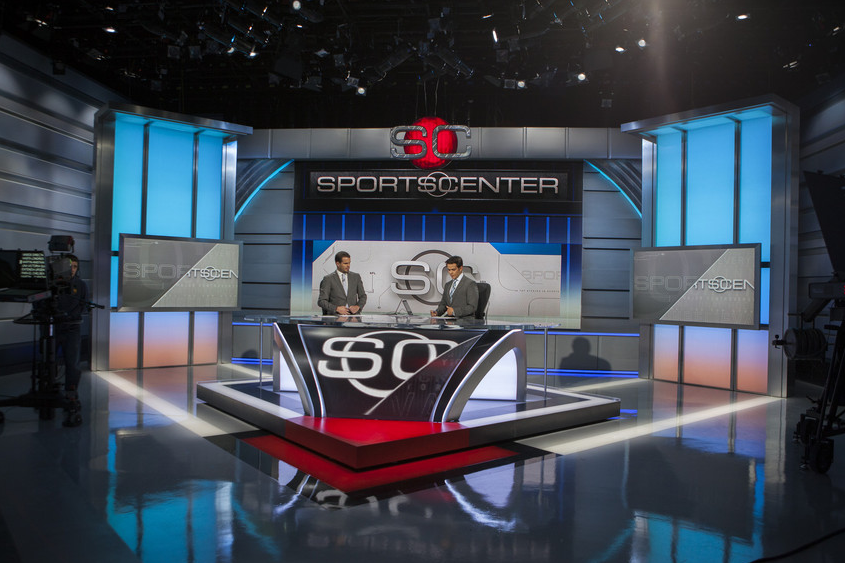 ESPN Deportes debuted its new Mexico production facility on Monday, with the first transmission of its mainstay "SportsCenter."
Located in Mexico City, the complex includes four state-of-the-art studios that will fully come online in the next month as ESPN Deportes sees set and technology upgrades for six of its shows.
"The 'SportsCenter' produced in Mexico City embodies ESPN's history of innovation and being an industry forerunner," said Rodolfo Martinez, vice president of production for ESPN International and ESPN Deportes. "At this new facility, we are able to seamlessly integrate the world-class production values and storytelling capabilities that the brand is renowned for around the world."
Jack Morton PDG, who designed the main "SportsCenter" studio in Bristol, completed the set in Studio A with lighting design by Ferri Lighting Design & Associates.
The studio was developed to match the technology and design of the other "SportsCenter" editions, such as "SportsCenter Los Angeles" and "SportsCenter Latin America."
"This achievement was made possible thanks to the collaboration and passion of our colleagues and our commitment to better serve fans around the world," said Martinez.
To welcome the new facility, English-language U.S. "SportsCenter" included live coverage from Mexico City along with a segment on "Monday Night Countdown."
Michael Kramer's MPKscenic is working with ESPN Deportes on the remaining studios.