Minneapolis NBC aims to "break" the news with new format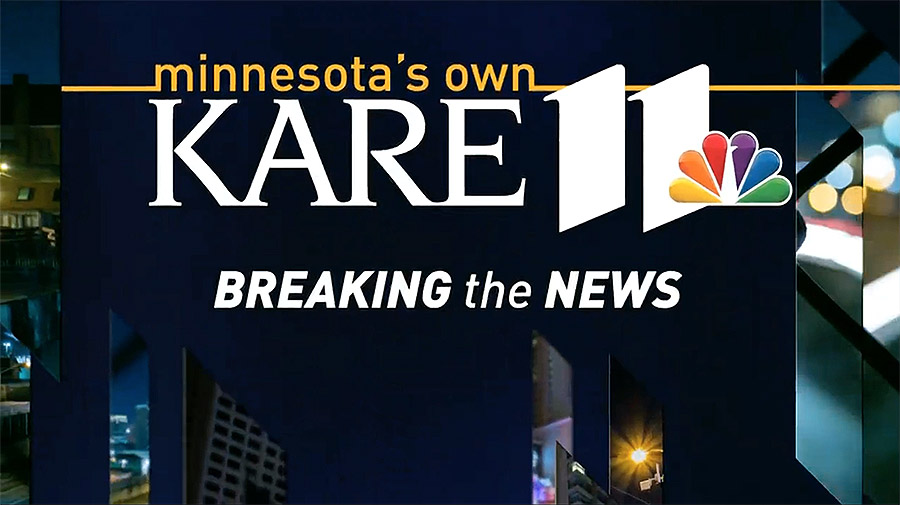 Tegna's KARE-TV launched a social media newscast, dubbed "Breaking the News," Monday at 6:30 p.m.
The show aims to be "more than a name, it's a mission that allows us to dig deeper into the stories Minnesotans are responding to and care about each day," according to a station release.
"This is the place where you can do more than just watch the news. Now you can be part of it constructively," said Rena Sarigianopoulos, who co-anchors the newscast with Jana Shortal.
Social Integration
While this is not the first time a newscast has attempted to integrate social media heavily into its format, it has been a few years since one hit the airwaves, such as at KOMU-TV with Sarah Hill, with many technological changes in terms of content creation and sharing.
During the show, the bottom strap included a curated display of social media responses, powered by Tagboard. Tweets and Facebook posts were also shown throughout the show on full screen graphics.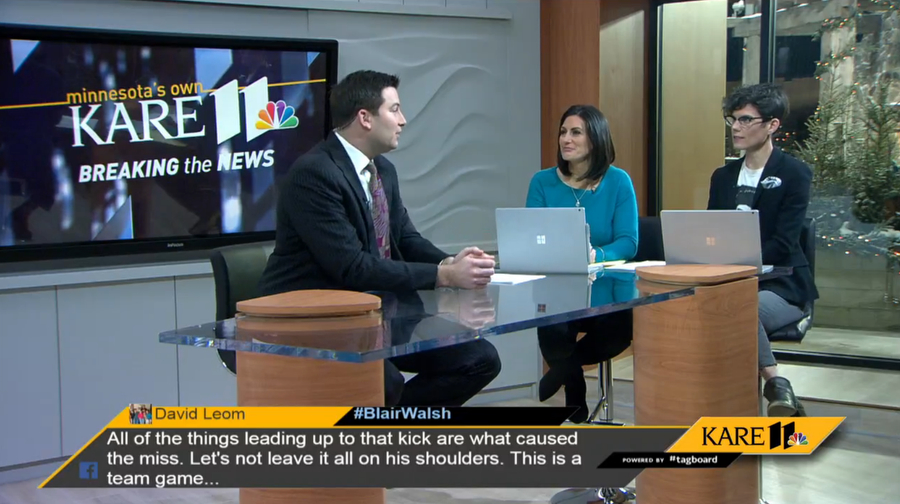 "You're going to be a part of the conversation, you're going to be part of the message," said Shortal. "Here's our chance to hear what you have to say as a viewer and really run with it."
It is worth noting, however, most of the stories covered during the newscast were also covered during the stations 5 p.m. and 6 p.m. newscasts, but "Breaking the News" did have an exclusive interview with Minnesota Vikings Kicker Blair Walsh, who ended the teams season on Sunday.
Also, the show did not appear to take advantage of some fairly recent social media platforms, like Snapchat or Periscope.
Appearance
KARE-TV will debut a new studio for its main newscasts later this month, and "Breaking the News" uses a small portion of it. Situated near the outdoor weather center, Sarigianopoulos and Shortal sat behind a floating desk with two large wooden columns.
For a social media show, one might expect an abundance of monitors, but only one was present in the shows area, flanked by a wavy wall texture.
Overall, this first peek gives a very upscale contemporary vibe, with plenty of woods.
Graphically, the show used a lot of footage from around Minneapolis including some bokeh. During the opening words like "op ed" and "debate" flashed on the screen with floating glass-like elements, setting a tone for what was to come.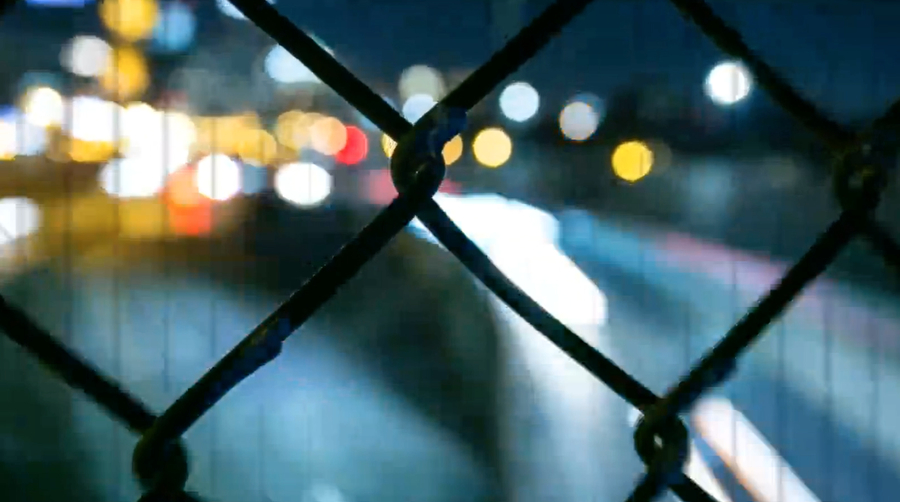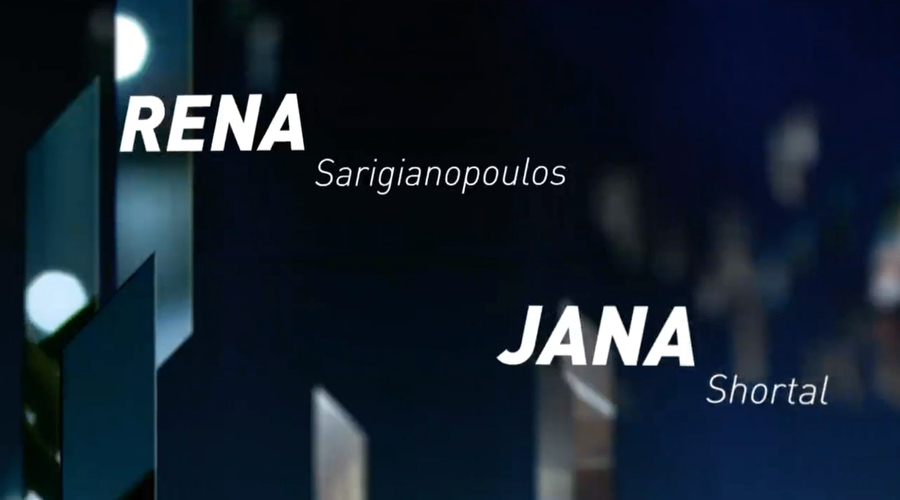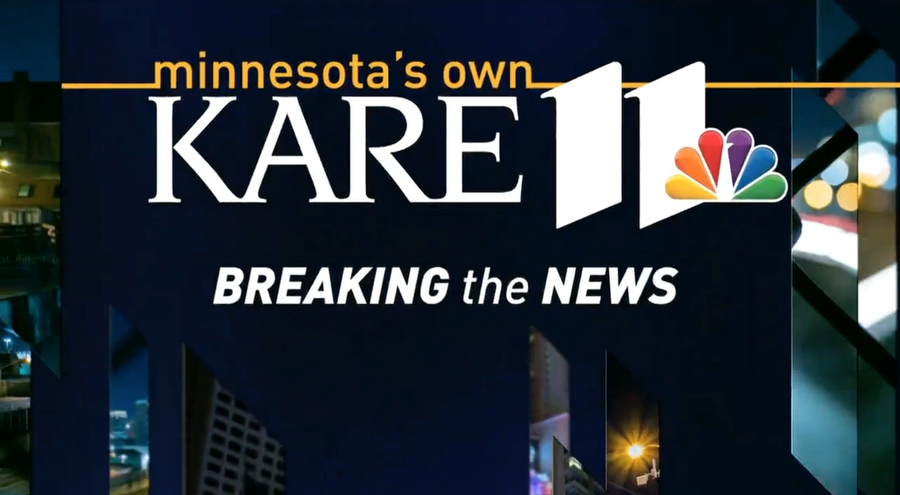 "Breaking the News" made frequent use of a Manfrotto Ring Steadicam for many TMZ-style shots throughout the show, continuing to emphasize to viewers it was not just a regular newscast.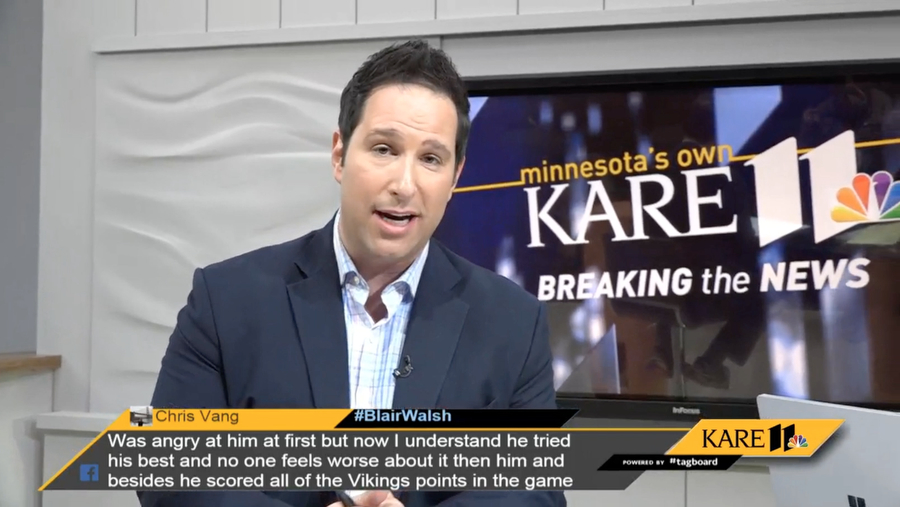 We will see how "Breaking the News" evolves as social media continues to break news long before newscasts come on-air. The show promises to never show a burning house or car chase, but focus on stories that drive conversations, and the mix presented during the debut did, but what happens on a slow news day?