CNN hosts Democratic Town Hall before voting begins in Iowa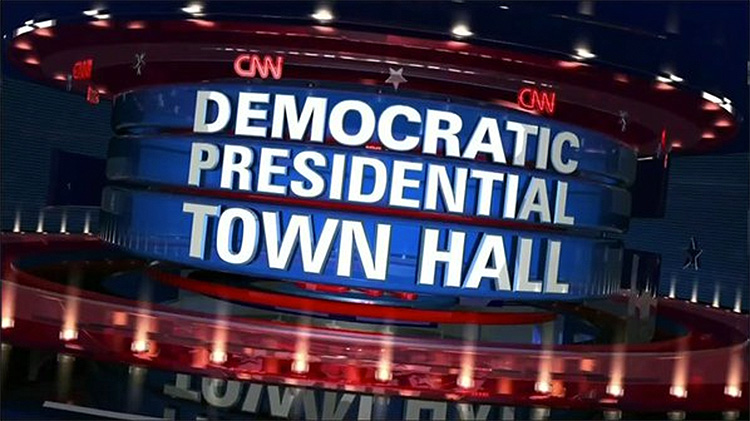 As the networks prepare to blanket Iowa for the 2016 election, the Democratic Presidential Candidates gathered at Drake University on Monday for a final town hall before the caucuses next week.
For the event in Des Moines, CNN's Chris Cuomo interviewed each of the three candidates with a portion of the time allotted for audience questions.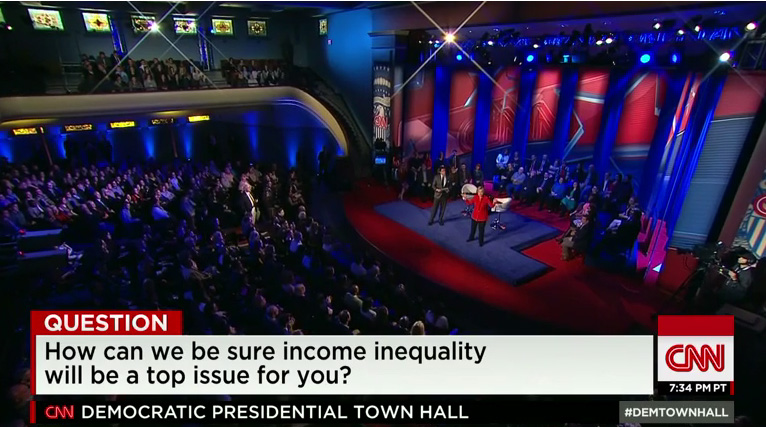 The stage design included large printed banners with the CNN election look.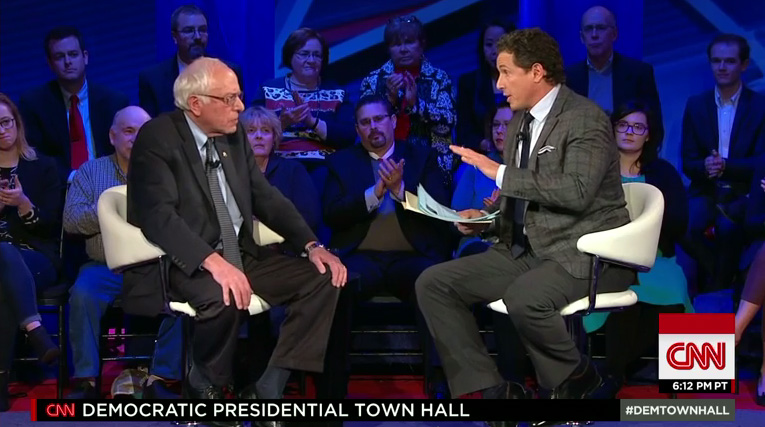 A small audience was seated on stage with Cuomo, with lighting design from The Lighting Design Group used to separate the interviewee from the background.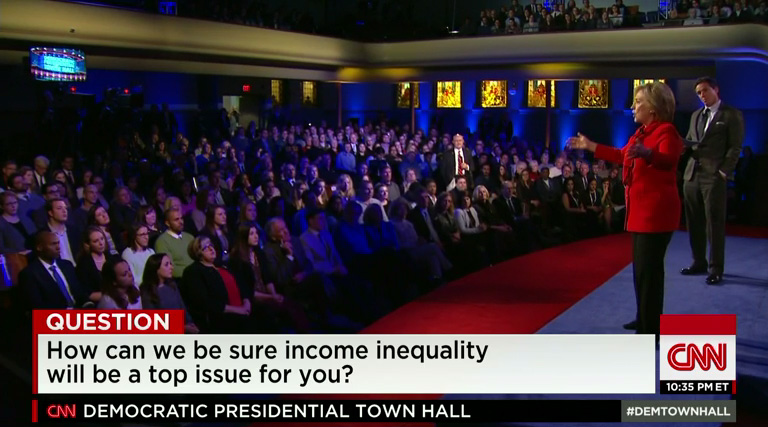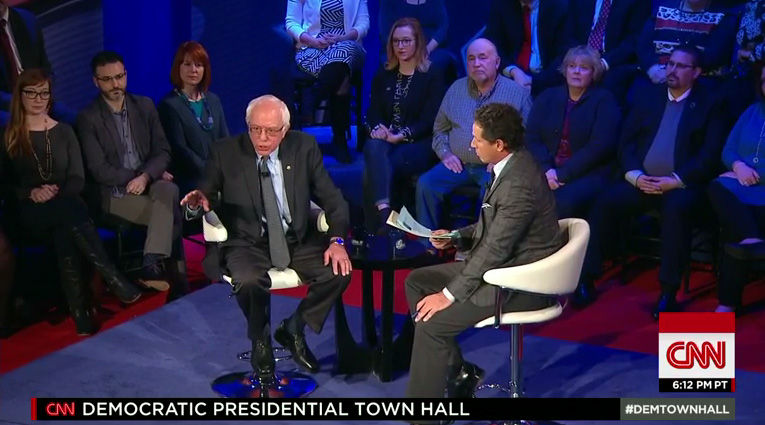 During the show, the candidates took questions from audience members seated around them and from the main floor.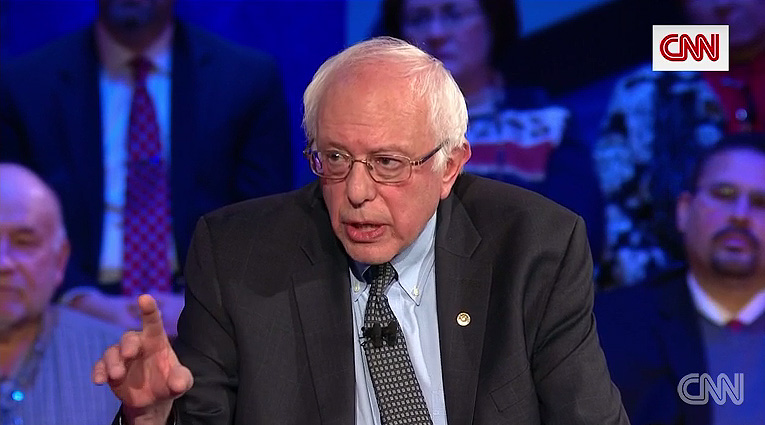 The town halls opening, in usual CNN fashion, included pull quotes from each candidate and large text with the same over-the-top music bed featured in past election cycles.
We're live from Iowa where the Democratic candidates will make their last pitch https://t.co/UYpqI3w42L #DemTownHall https://t.co/574GJ5q4Zx

— CNN (@CNN) January 26, 2016
Unlike past debates, the stage depicted in the opening video did not match the actual stage design (the video used the Clickspring Design debate stage last seen in Las Vegas).
The event venue previously hosted the CBS Democratic Debate in November.