Green Bay station debuts virtual set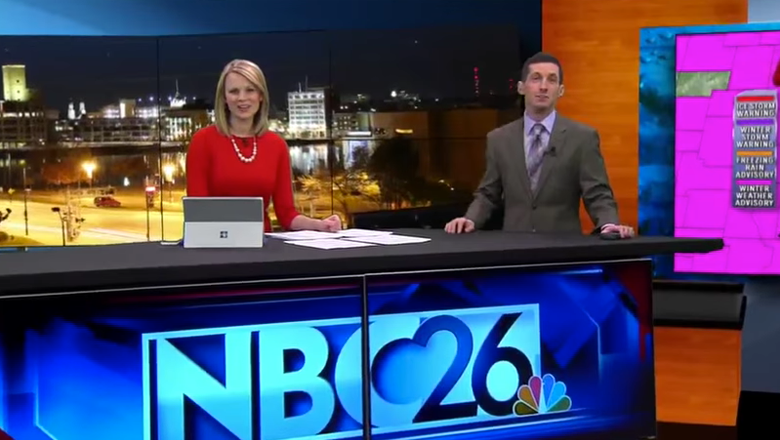 WGBA-TV, the NBC affiliate in Green Bay, Wisc., has gone virtual with its new set.
The station cut the virtual ribbon on its new green screen home earlier this week, which features a virtual anchor area backed with a video array.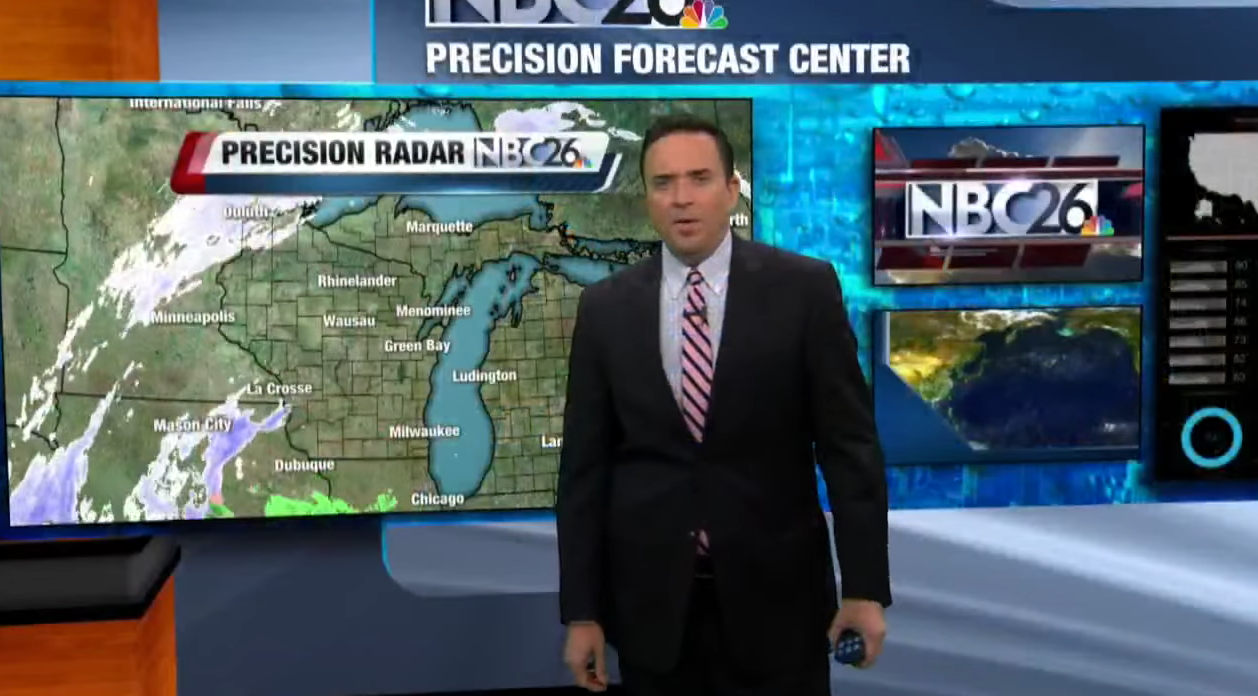 Next to the anchor area, a virtual weather center includes monitors showing live weather feeds and other imagery mounted on a wall that appears to made of floating glass in some areas.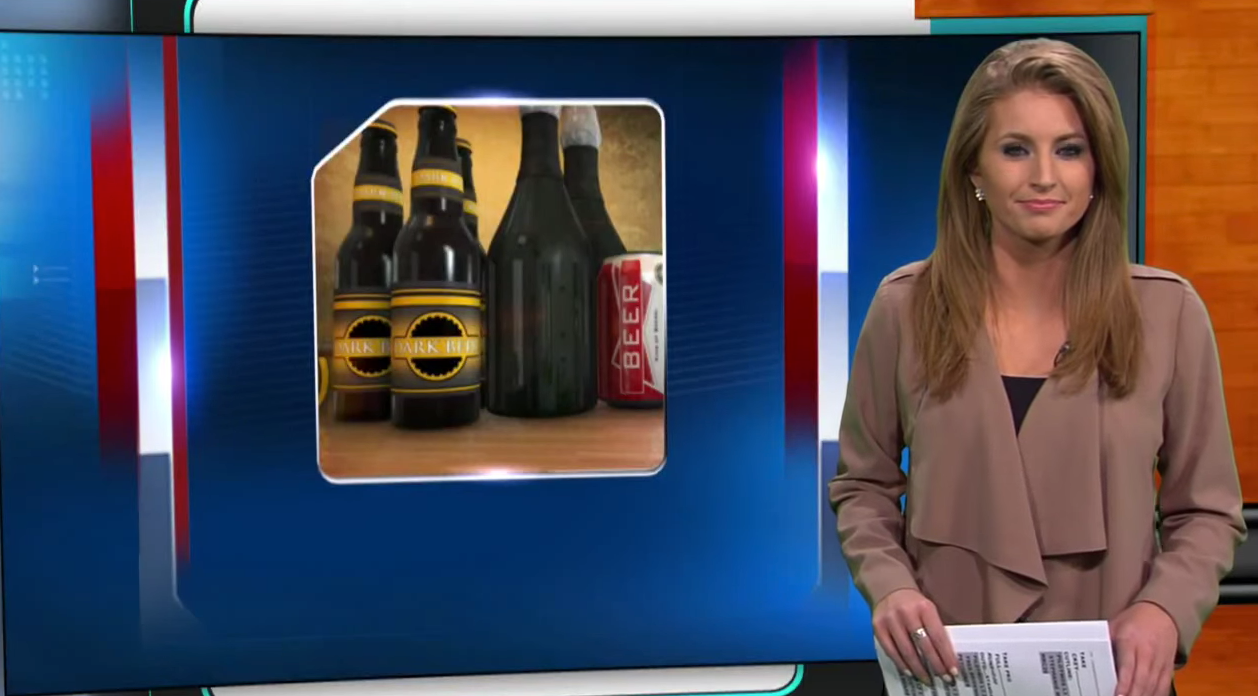 A standup area, meanwhile, is dominated by a large space for topical graphics but also features wood and teal accents. The virtual area, incidentally, was also the site of an amusing technical glitch the station had while breaking in its new home.
Overall, the virtual imagery used for the set appears to be a bit on the lower end. The credenza behind the anchor that extends into weather is obviously fake and draws inevitable connections to Minecraft or the the Sims.
The studio lighting also doesn't do a great job of getting rid of the green glow around talent, which further makes the look a bit less convincing. On screen camera moves, however, are relatively smooth.