Stephen Arnold Music creates political music package and toolkit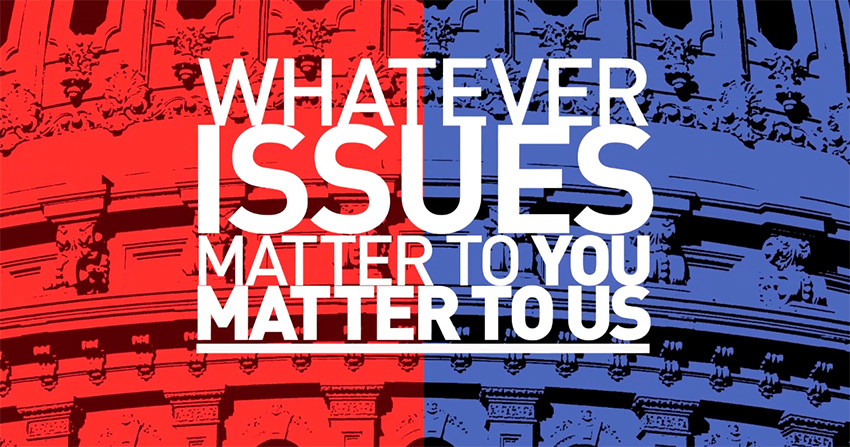 Stephen Arnold Music has released a market-exclusive political coverage and promo music package, just as the 2016 election cycle heats up.
Titled "Decision 2016," the package is aimed at helping local TV stations set their coverage apart.
"News programming viewership is expected to be at an all-time high through Election Day, and even until the Inauguration," said Chad Cook, VP of Creative for Stephen Arnold Music."This year's election is a unique opportunity for local stations to gain and retain new viewers. We've designed 'Decision 2016' to give them an instant advantage – one that will attract eyeballs and keep a station's brand top of mind all year."
"Decision 2016" is the latest in a series of packages from Stephen Arnold Music that helps stations streamline promotional campaigns with bundled music and video, providing a complete toolkit for coverage. Past campaigns, such as "Waking Up My Day," have been picked up nationwide in over 70+ local markets.
SAM notes that both news and marketing departments will benefit from "Decision 2016," as it provides a comprehensive and cost-effective audio and video toolkit for connecting with viewers.
The package is anchored by a distinctive melody, aiming to capture the complex emotions tied to this year's election. The package is an efficient and cost-effective toolkit to present a local station's news brand and talent as the best source for election coverage, underscoring how a station's anchors care about the election and the issues that will impact their viewers.
The package includes:
Frontrunner status in their market with a Market Exclusive Package
Strengthening their political coverage brand On-Air, Online, Mobile and Social
4 sonically-branded in-show and promo themes
30s/20s/15s/10s/IDs/Opens/Extended Beds
Fully-Produced Audio/Video Promo
"More than ever, local stations need high-end solutions that can save them time and money," said Dave Baumann, Marketing & Creative Director for Stephen Arnold Music. "'Decision 2016' is a complete resource that goes to work for them immediately."
A full sample of "Decision 2016" is available on the Stephen Arnold Music website.