ESPN 'Jumps' into softer, textural look for Rachel Nichols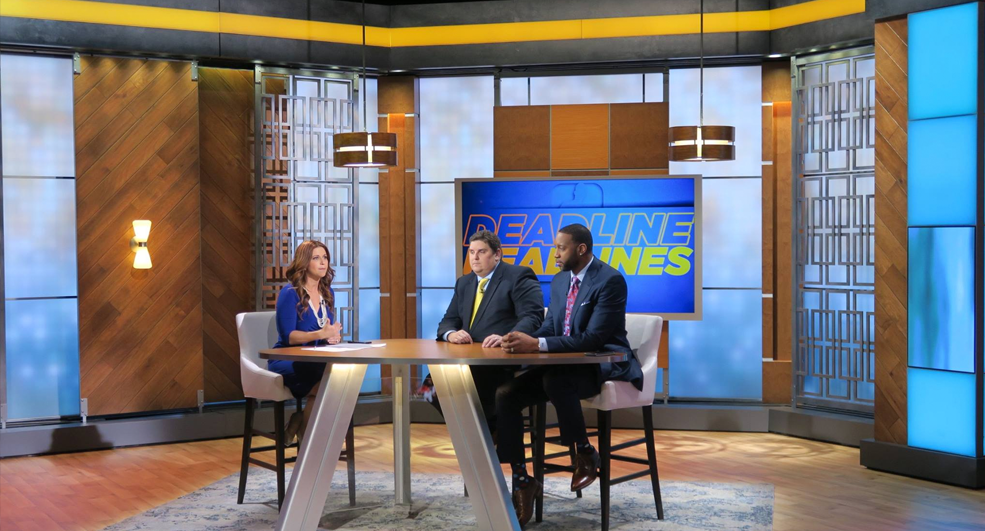 ESPN has found its softer side with the new set for Rachel Nichols' "The Jump."
The roundtable-style show focused on the NBA, originates from a airy studio in Los Angeles that combines textural details, detailed lighting design and a softer, more feminine look to create a unique look and feel.
The heart of the set, designed by Michael Kramer of MPKscenic, is a high table with two thick, metallic angled legs. Despite being chunky, the lighter tone and downlighting soften the look up significantly.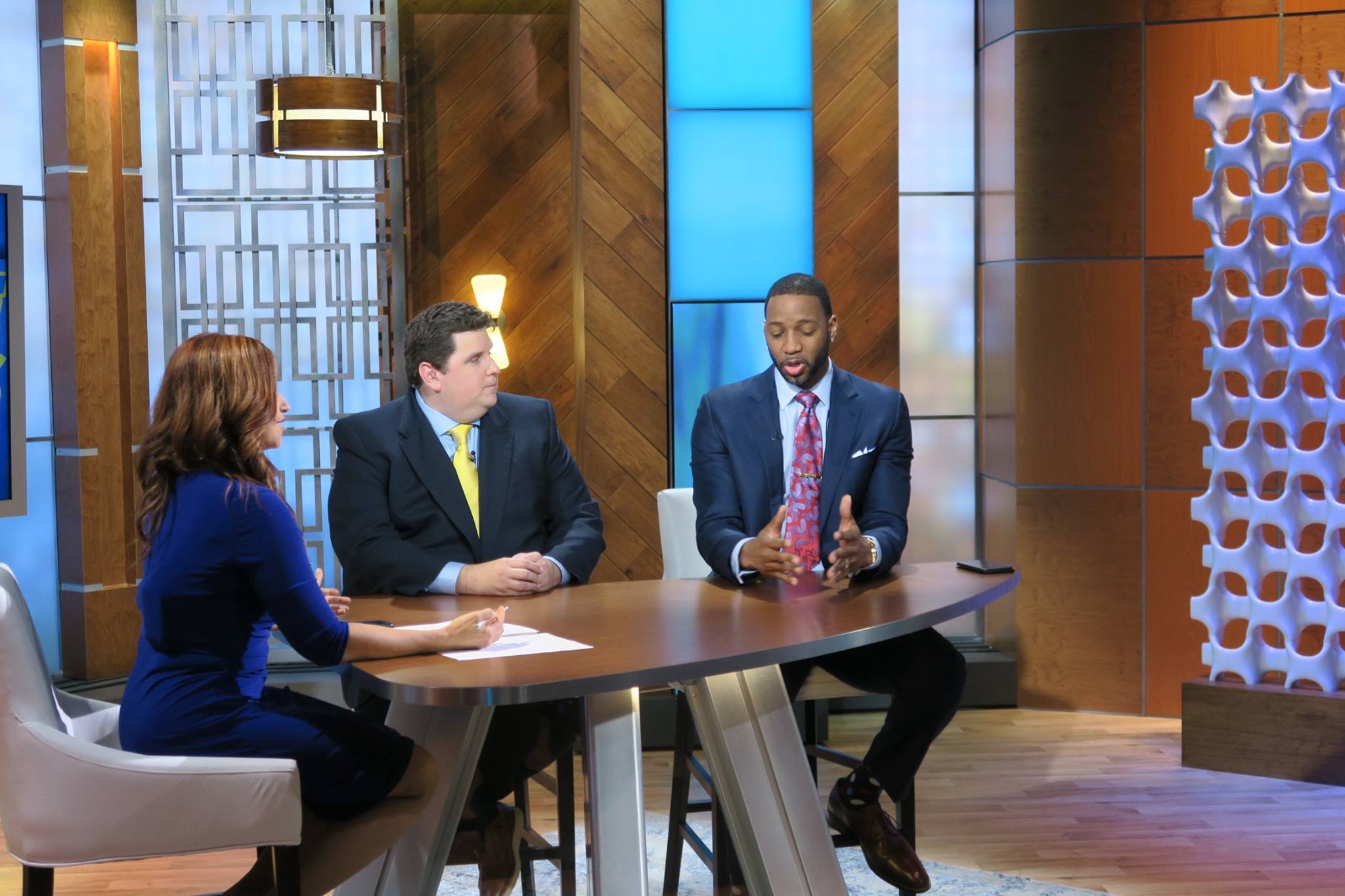 Surrounding the area are walls with diagonally mounted planks, backlit panels and columns with textural and lighting effects. Sconces and ceiling mounted accent lighting add to the homey feel.
Meanwhile, thick yellow and gray bands wrap around the top of the set's header.
Another recurring theme of the set is the use of lattice panels, which not only add a great sense of depth, but also soften what could be an overly industrial, loft-like look.
These panels come in two varieties, one a more Asian or craftsman inspired look of right angles, and the other a more organic, flowing look.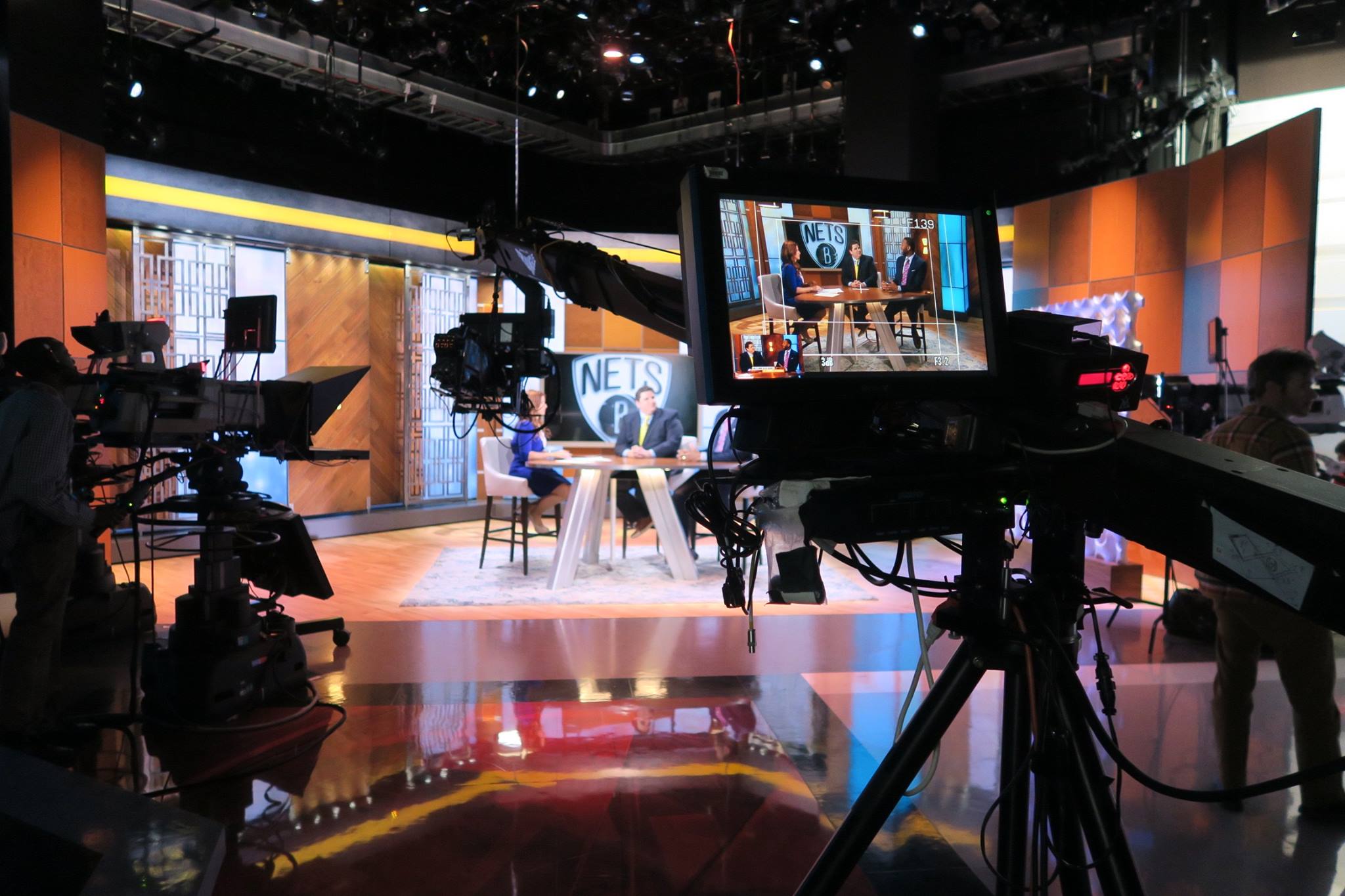 The set also features a large video panel and curved, checkerboard-style shoot off wall in wood tones.
While the hard scenery itself goes a long way in making the program pop on screen, that look is further enhanced by the accent lighting that FLDA Lighting Design incorporated into the lighting design.
Lighting effects on the latticework does a great job of adding to the texture and depth. Integrated downlights add additional visual interest to the squarer panels as well, while the wood tones in the walls are carefully lit to allow the almost rough, natural look shine through.
Nichols previously hosted "Unguarded" on CNN, which originated from the network's "New Day" studio, albeit with darker lighting and some added scenic elements.