Panama's TVN Noticias debuts dynamic new set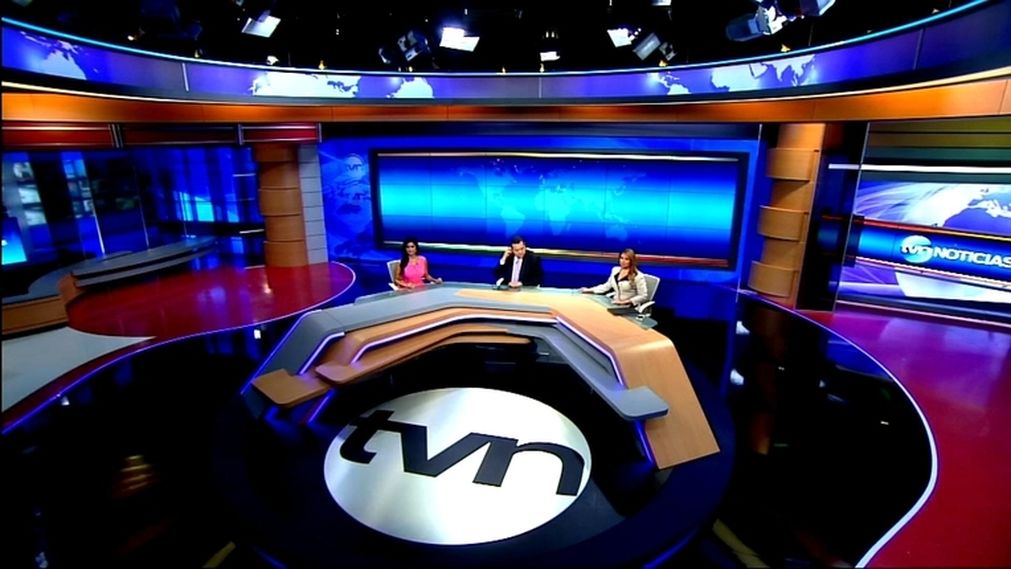 Panama's TVN Noticias has debuted a vibrant new set that uses a combination of gently curving lines and surfaces to create a dynamic look for its newscasts.
The centerpiece of the set is a winding anchor desk that appears to rise out of the studio floor and meander across the set before sloping back down again. The use of layered glass and additional accent surfaces along the front makes the desk appear to float.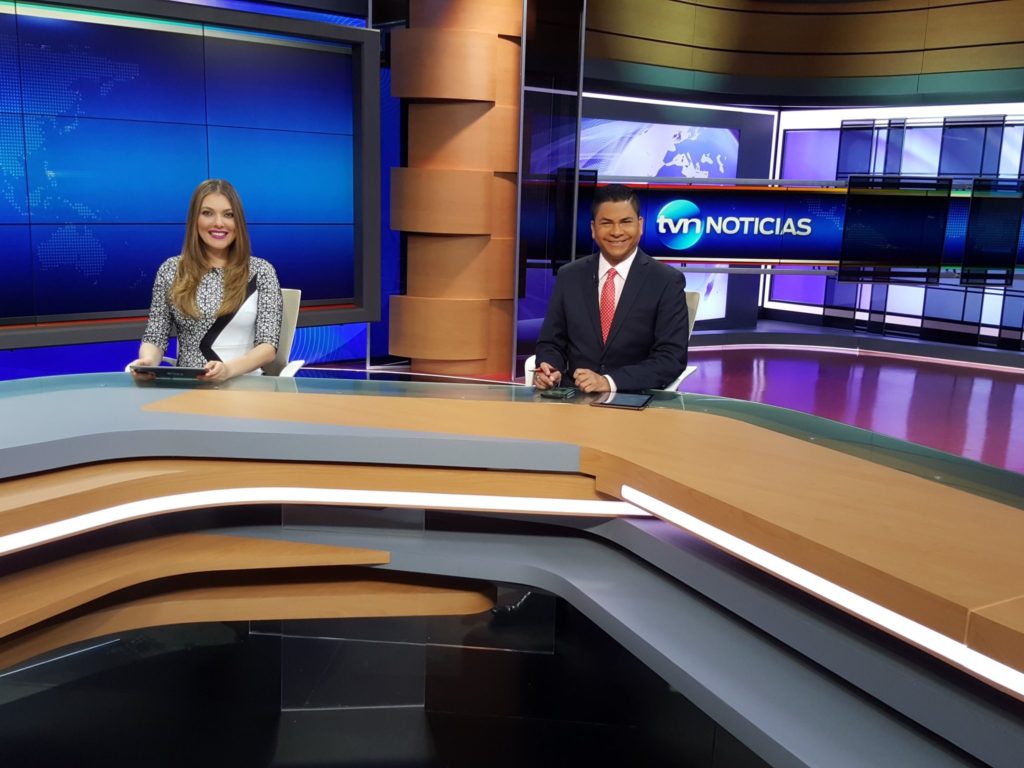 The backgrounds, meanwhile, range from simple video walls to more layered looks that combined backlit graphics, video panels and glass panels.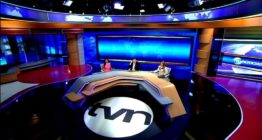 Set Design
TVN Noticias
View a gallery of this project…
Throughout the set, gentle, mostly outward curving walls carry on the theme of flowing movement created by the anchor desk.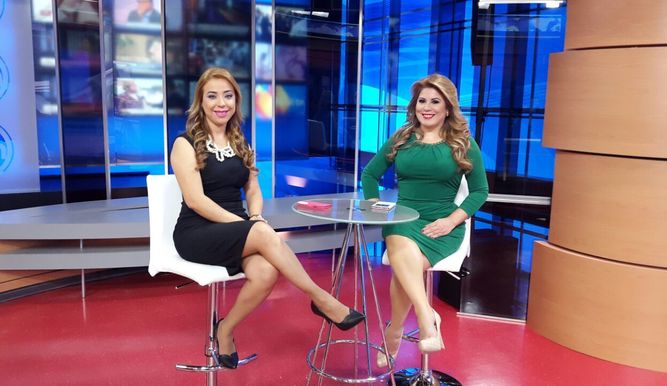 TVN Noticas' studio is also designed with multiple, flexible venues, including several main anchor desk configurations, interview area as well as areas for live in-studio reports and updates.
The set was designed by Madis, a Chilean design firm.