'The Daily Show' creates two identical sets for convention coverage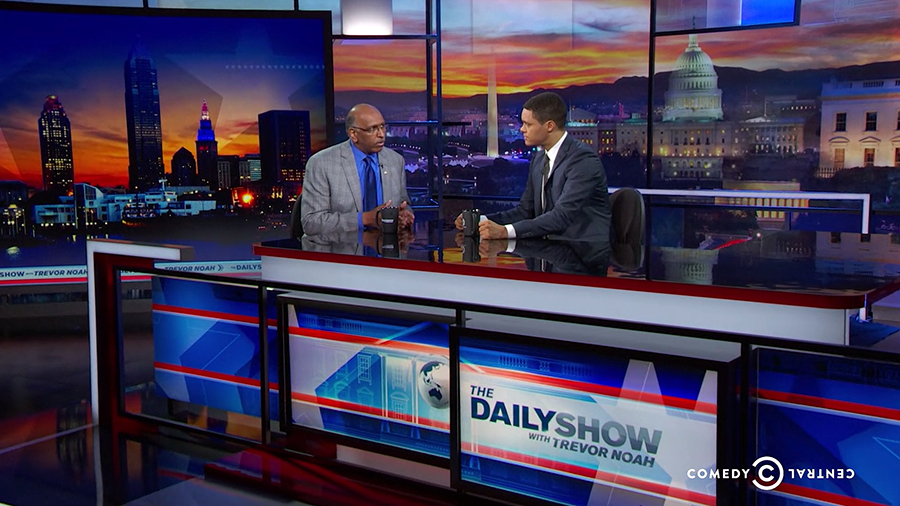 Comedy Central's "The Daily Show with Trevor Noah" is on the road for the party conventions with a new look.
Setting up at the Breen Center for the Performing Arts at Saint Ignatius High School in Cleveland and the Annenberg Center for the Performing Arts at the University of Pennsylvania in Philadelphia, the show has constructed two identical sets for the nightly broadcast.
The design, from Jack Morton PDG, doesn't attempt to recreate the main set design, but instead works to capture "Washington in repair."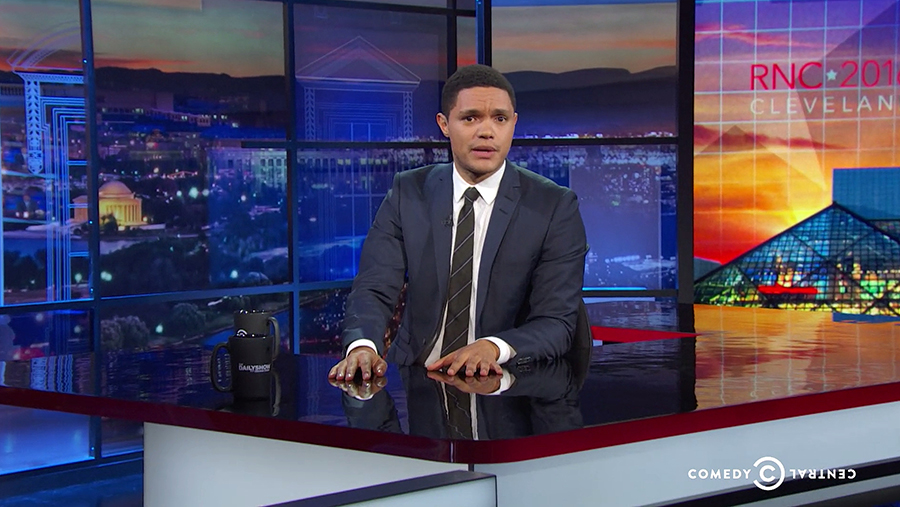 "Washington is a little broken, and it needs to be worked on, so the whole thing looks like it's Washington broken apart, and it needs to be put back together. That was my idea. and they really loved it, so that's what we're doing," said Jim Fenhagen of Jack Morton PDG in a BizBash interview.
The design includes a large anchor desk that can accommodate guests and correspondents, fronted by graphics and two monitors.
A rear projection screen is located on either side of the desk, which is also used by correspondents as a green screen during show gags.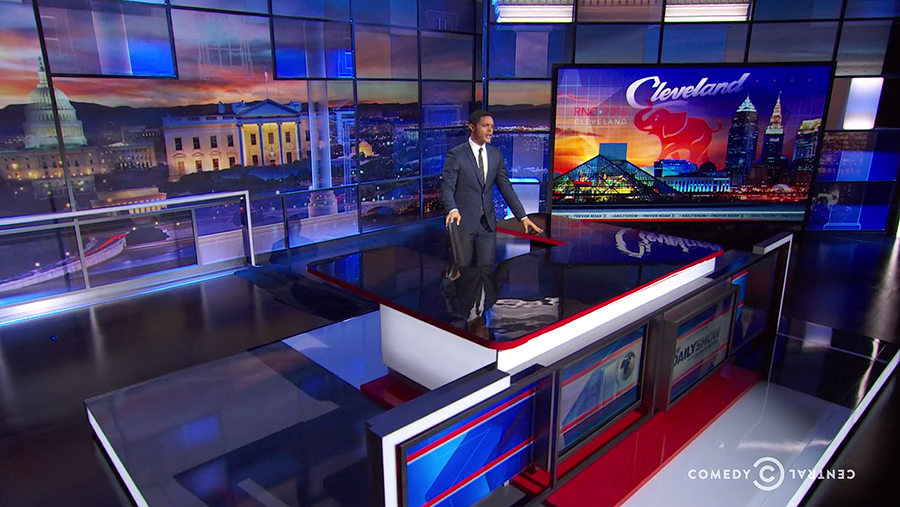 Connecting the set pieces is a large cyc of Washington, D.C. at sunset, with outlines of the White House etched into translucent colored panels.
Mystic Scenic Studios fabricated the sets, with lighting by Deke Hazirijian of New York City Lites.