NBC affiliates localize for Olympics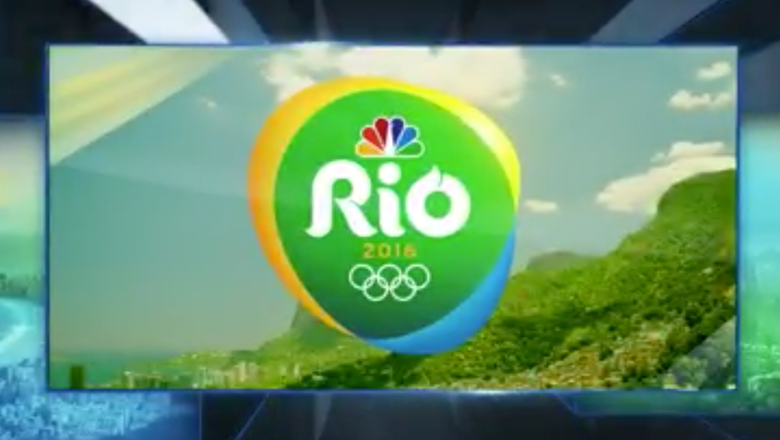 NBC affiliates around the country are capitalizing on their parent network's broadcast rights to the Summer Olympics with special coverage, localized branding and more.
Tegna, for example, is heavily promoting Olympics coverage in the upper left of its stations' homepages. The headline reads "The Rio Olympics are" and then a yellow "here" button links to the stations' Olympics front.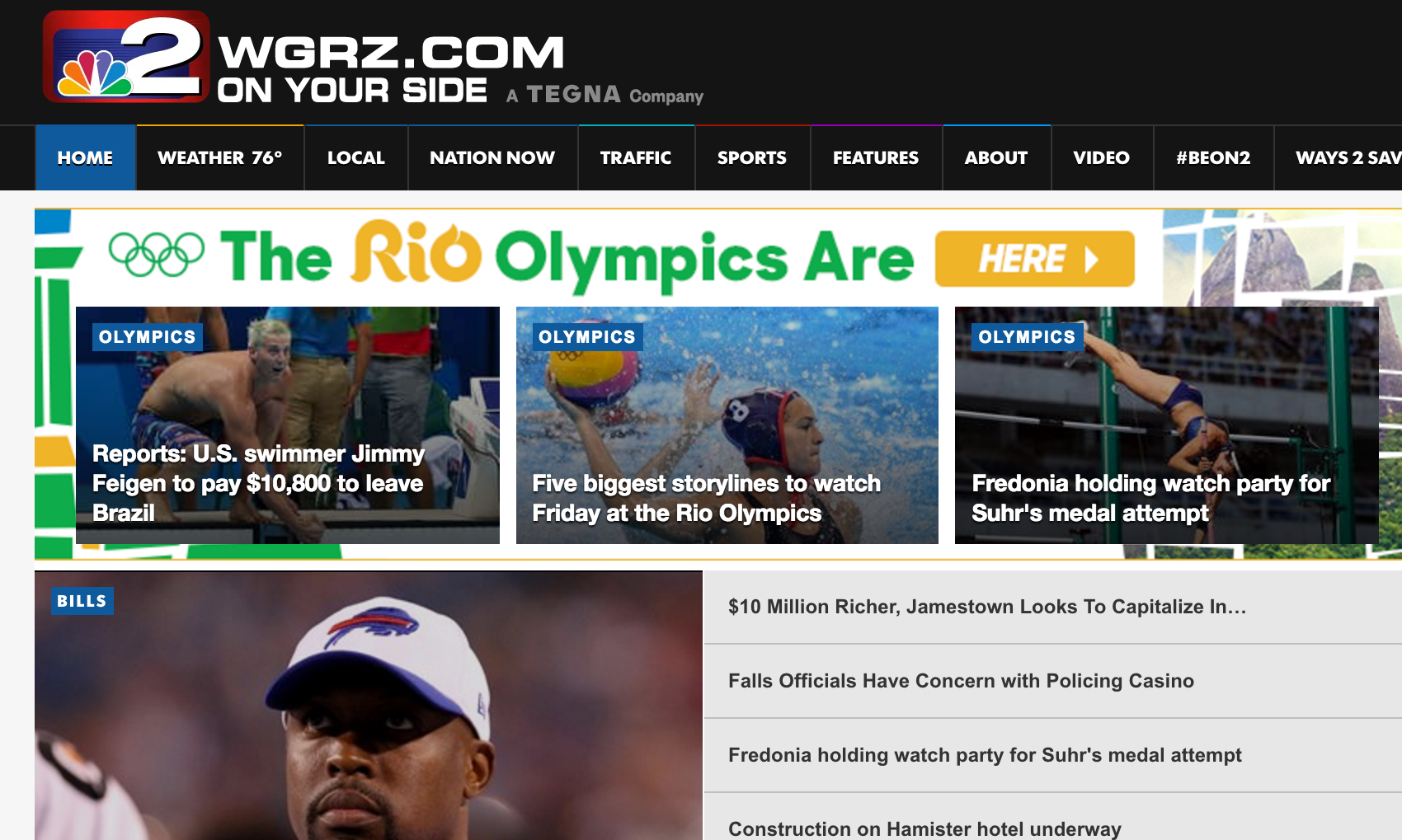 Stations have also been provided with a Olympics themed version of the group's graphics package, including the branded image shown at the top of this article that modifies the package's "blocks" with Rio themed imagery and colors.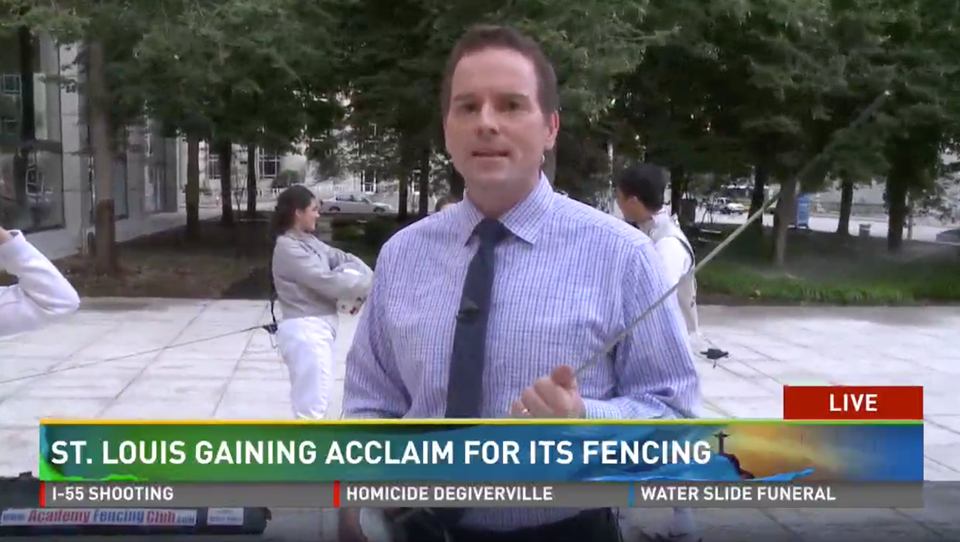 Stations are also using a Rio themed lower third featuring the familiar blue, yellow and green palette plus imagery of the iconic Christ the Redeemer statue.
Some NBC affiliates, such as Cox Media's WPXI-TV in Pittsburgh, are also providing Rio weather forecasts that incorporate elements from the network's Olympics look alongside photography of Rio.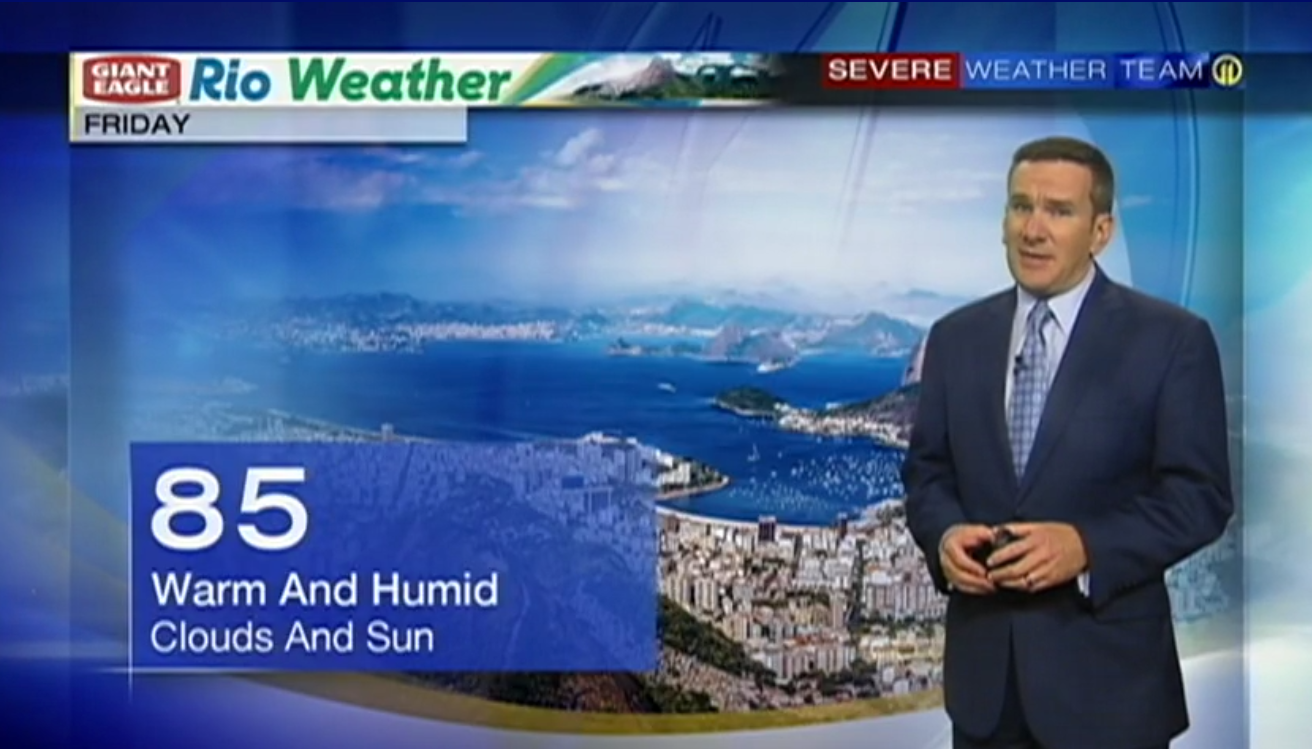 Soon-to-be-ex-NBC affiliate WHDH-TV in Boston is centering its localized coverage around the "Olympic Zone" branding, which matches the half hour standalone show the network provides affiliates (that "zone" theme is also featured in the "Gold Zone" programming NBC produces).
The station developed its own logo and doesn't use the network's pebble look as much.
WHDH-TV's logo takes on a gold and blue shield shape look that, interestingly, hints at some past NBC Olympics logos.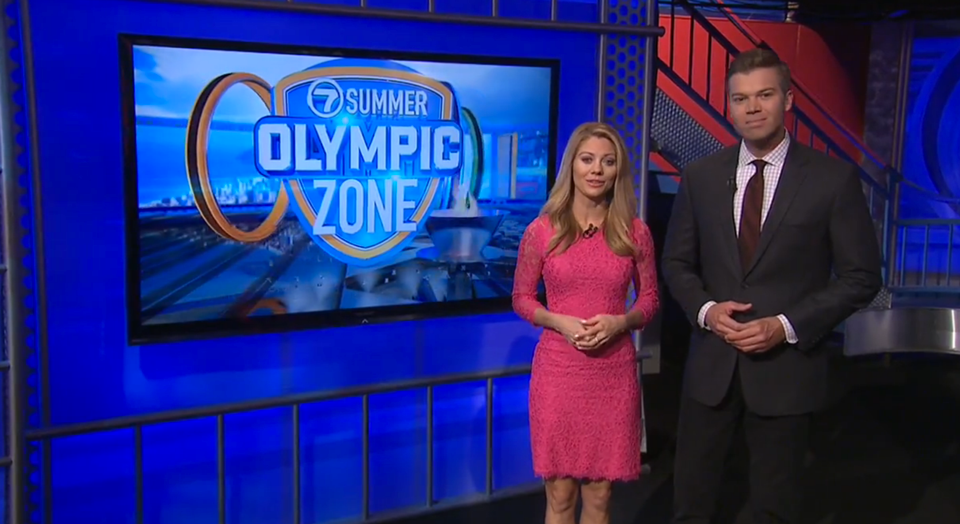 NBC O&Os, meanwhile, which all run a version of the "Olympic Zone" with local anchor intros, have heavily branded portions on their websites promoting Olympics coverage, as well as local taglines, such as WMAQ-TV's "5 to watch," which is a take off on the Chicago station's "5 to know" news brief segment used during the morning news.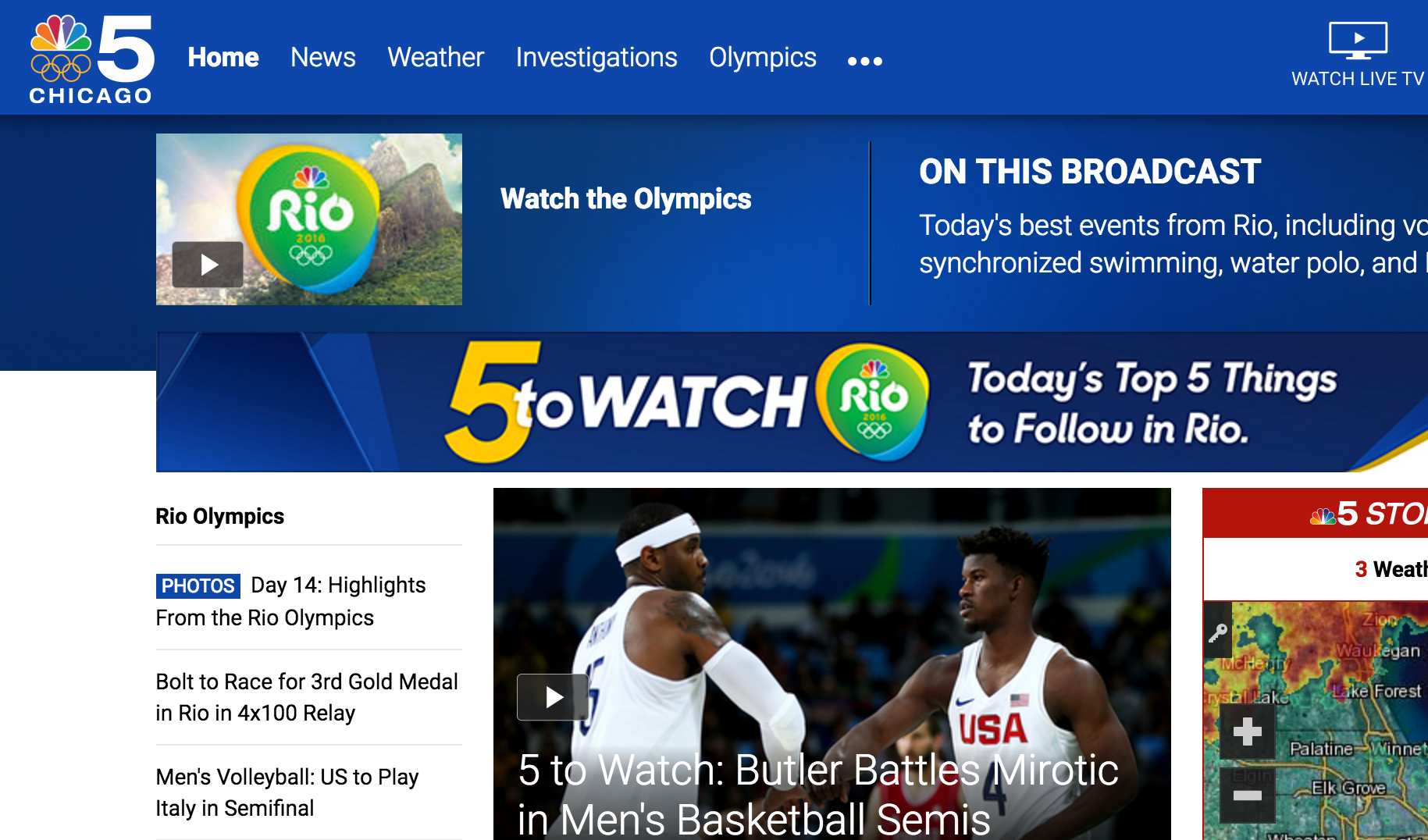 What did your favorite NBC affiliate do to promote its coverage of the Rio Olympics? Let us know in the comments.