Canal's 'Le Petit Journal' ditches globe, adds unique intro for new season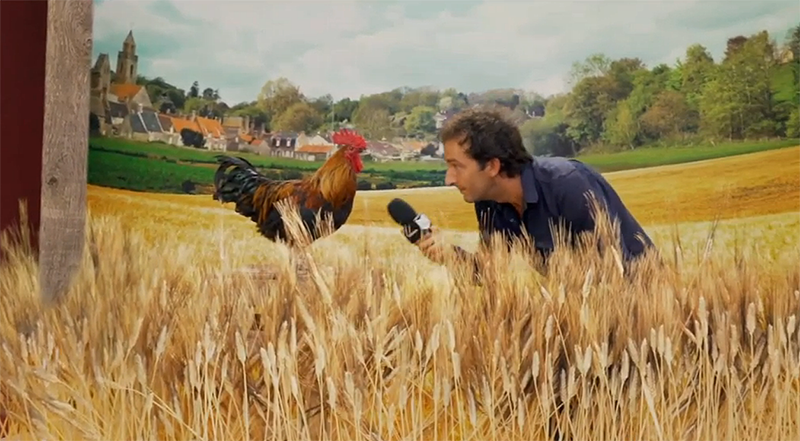 French entertainment-news program "Le Petit Journal" debuted a new look complete with a new open that introduces a "day in the life" multi-scene sequence featuring host Cyrille Eldin last week. The change comes after Yann Barthès departure from the program to rival network TF1, where he has launched a similar show using some of the same staff and talent as "LPJ."
In the open, viewers first see Eldin in a home based scene. As the camera moves from left to right, Eldin is placed in a variety of scenes that depict, in a varying level of seriousness, a typical day of a TV host, if you will.
The intro is designed to appear as a continuous scene, though Eldin "magically" changes outfits and doors "mysteriously" lead from sleek rooms to farmland (as hay pops up in the foreground).
Eldin is seen, for example, interviewing a chicken in the aforementioned farm scene, posing for photographs and performing a more traditional standup.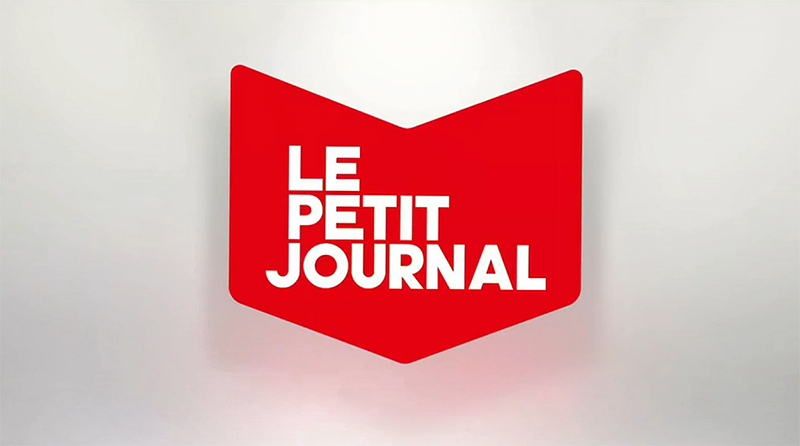 The intro is accompanied with an upbeat track but no announcer is heard — and a revised logo for the program appears at the end, ditching the shows former globe design.
Using a downward pointing chevron, the logo glows red with an all uppercase sans serif font. A new studio also debuted, replacing this studio from 2015.
"Le Petit Journal" is similar to Comedy Central's "The Daily Show," featuring a light-hearted take on the day's news with many segments and on-location pieces and airs on Canal+.