Australia's 9 News invests in Perth station with facility, studio upgrade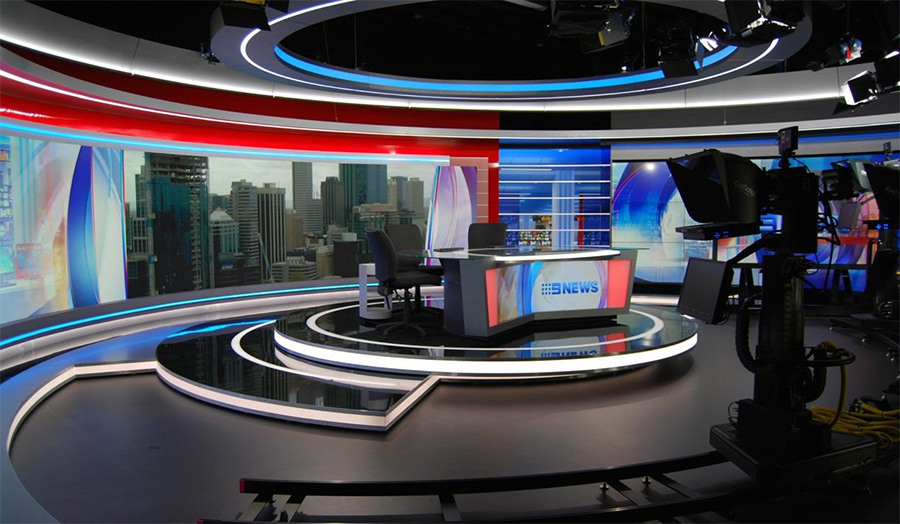 Australian broadcaster 9 News has upgraded its Perth station with a new 2,500 square-meter broadcast facility and studio, dubbed Nine Plaza, along with a new graphics package.
The move, which places the station in the heart of the city instead of a suburb, makes 9 News Perth the most technologically advanced broadcaster in Australia, a country that is sometimes lampooned for its lack of spending on television news.
The studio, from Mark Dyson of Pitch Designs, features a window to the outdoor plaza and is utilized by evening news bulletins and "Today News Perth," the station's morning newscast. Overall, the design features a sleek mix of color and gloss, with plenty of technology.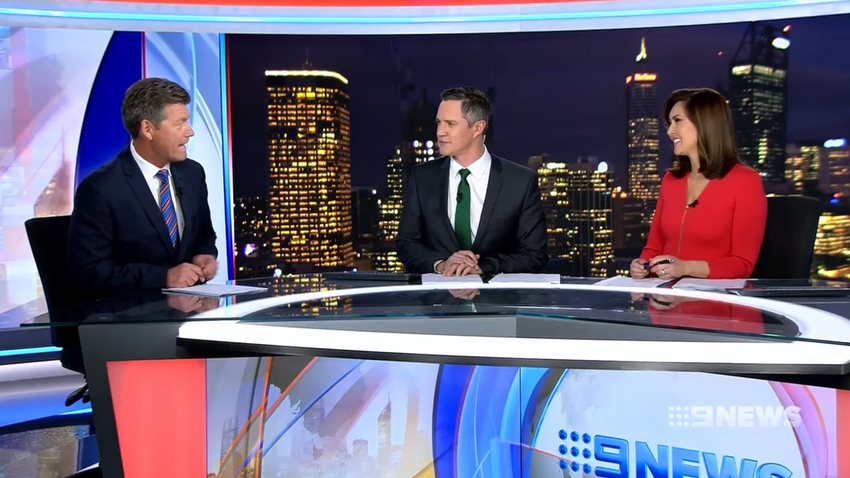 A monitor fronted anchor desk includes a backlit ring and unique wedge shape with a 30×6 ft. curved LED screen behind. During normal newscasts, the large screen shows a mix of live shots, topical graphics and virtual set extensions of a newsroom.
To the right of the desk, a 5×3 monitor wall continues the virtual extensions and adds a rolling monitor cart for stories and weather. In total, the set has 28 screens along with robotic track cameras and a full KM of LED lighting.
New motion graphics from DD8 also debuted with the update and are expected to roll out to other 9 News stations this fall.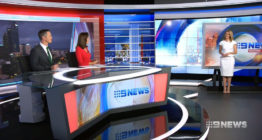 Set Design
9 News Perth
View a gallery of this project…