Q&A: Creating a new visual language for Australia's Nine News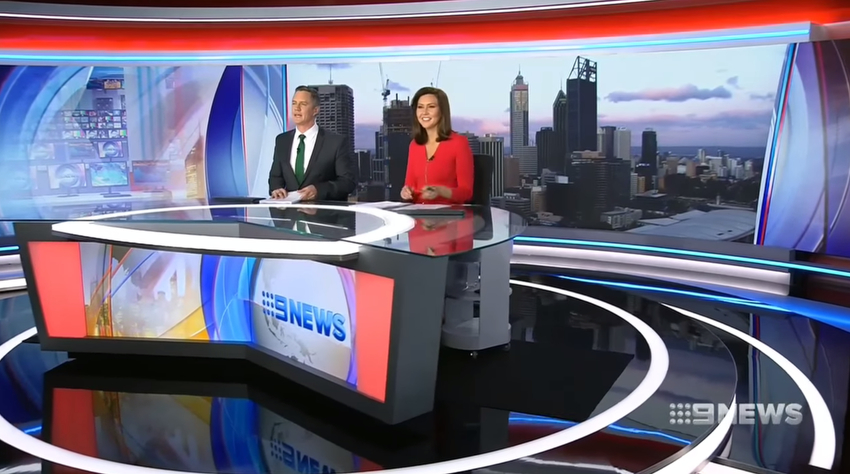 Subscribe to NewscastStudio's newsletter for the latest in broadcast design and engineering delivered to your inbox.
Australia's Nine News Perth rolled out a new set design in September, part of a broadcast facility relocation and state-of-the-art upgrade.
The design, which was created by Mark Dyson of Pitch Design and DD8, represents a large investment by Nine Network in its production, opting for the latest in LED and studio technology.
The studio features a 30 foot LED screen and unique camera tracking system, along with a modern design that sets it apart from the other news stations in Perth.
We spoke with Dyson earlier this fall about the project and its goals in this behind the design Q&A.
What were the goals/objectives of the design?
The objective with this design is to provide the Nine Network with a set that can be a model for a national look in other states.
The aim is to use the latest LED screen technology and a tracked robotic multi-camera system to create a multi- use space. The set can be kept "fresh" with the use of evolving broadcast screen graphics and images as well as virtual graphics.
How did having a new facility impact or help the design process?
Having a new studio to work with was reassuring, the internal space was a good workable rectangular interior with unimpeded access.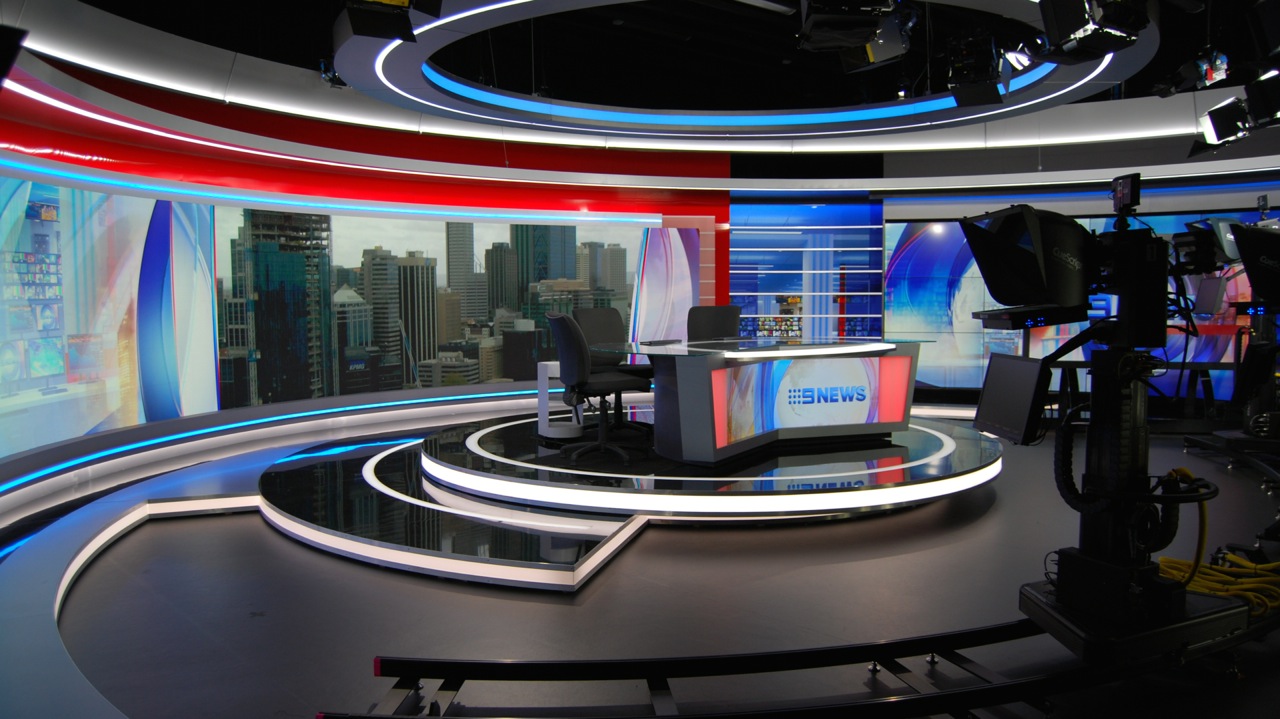 Often when working in older studios they have been either altered over the years with haphazard additions or been adapted from previous use buildings which have resulted in limited access, low ceilings and in some cases internal columns.
What makes the design unique/different?
I think the scale of the set has an impact, many existing news sets in Australia suffer from cramped studio spaces with limited depth.
How was technology used to enhance the storytelling?
The large curved LED screen forms the background to both the newsreaders and the sports positions and will also be the background for occasional stand-up presentations.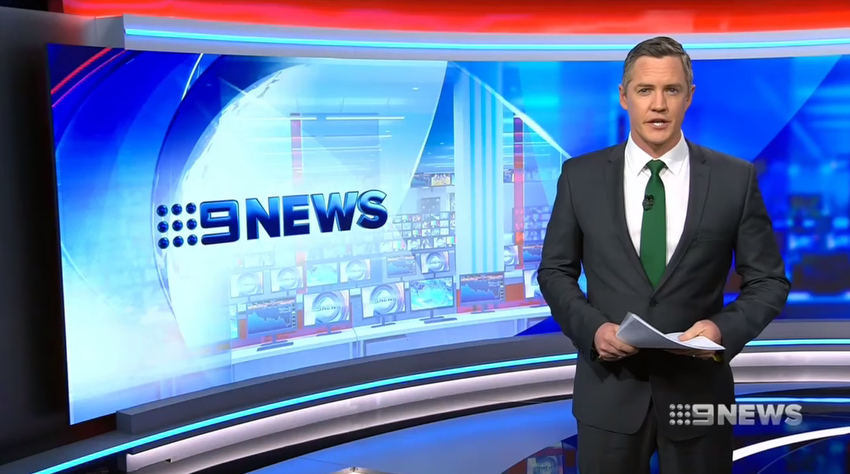 DD8 has mapped the screen to allow for integrated graphics and images behind each of the various desk positions and full-screen presentations including live cityscapes for full-screen impact.
Will this 'design language' filter its way to other Nine News regions?
Perth is the first Nine Network broadcast facility to have the new news set as it made sense to launch it at the same time as the relocation of Channel 9 Perth to new city offices and the opening of their new studio. News sets of the same architectural design will be rolled out into other state capitals over the coming months.