Houston Fox's new home centers around 'storytelling pod'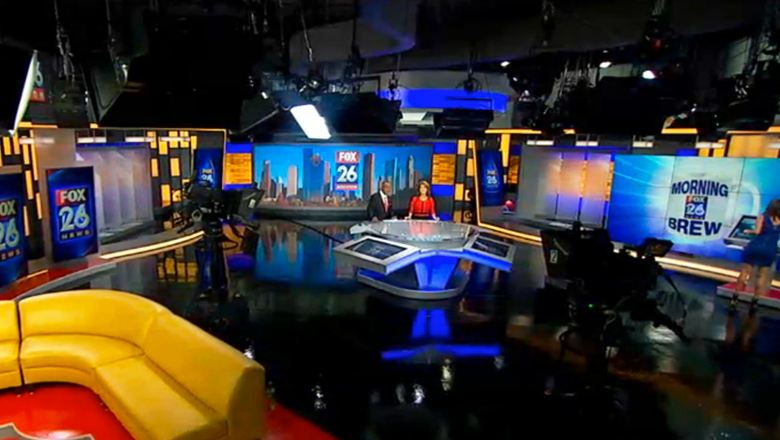 KRIV, the Fox O&O in Houston, has debuted a large new set that combines a centralized storytelling
Instead of a traditional anchor desk, the set features what designers have dubbed a "storytelling pod," a gathering spot for anchors and reporters, according to Devlin Design Group, the set's designer.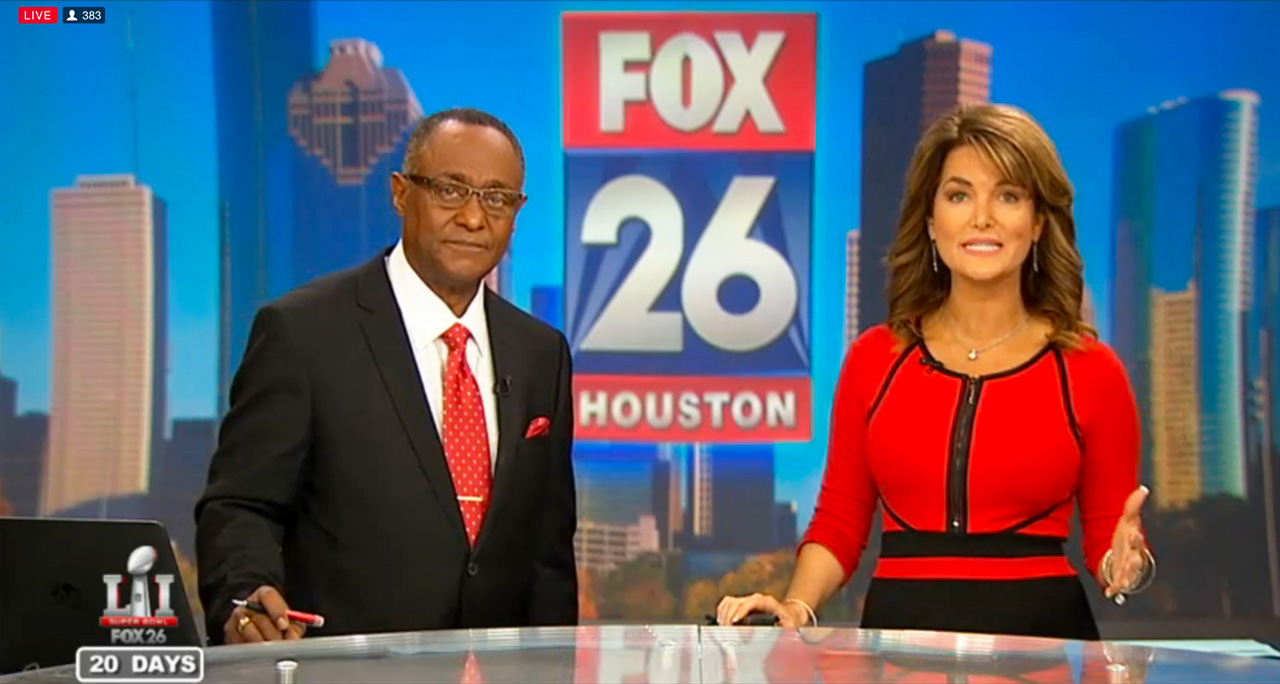 This standing height circular fixture can be used in a variety of configurations, including a traditional anchor two shot and in the round and crosstalk setups.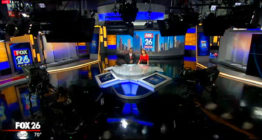 Set Design
KRIV
View a gallery of this project…
Cut out of the desk are two "wings" that are built to house slanted touchscreens that allow for additional storytelling options at the pod.
One side of the studio features a curved rear projection video wall that can serve as a background for the anchor pod, the secondary sofa venue and on its own for standups and other reports.
"Team DDG continues to explore the future of scenic design. We live by our mantra: Creativity, Knowledge, Innovation," said Kartik Dakshi of DDG. "We strategize, implement, prototype and employ new ideas. It is especially exciting when a client like KRIV comes along and wants to explore and create the future with us."
Flanking both sides of the set, meanwhile, are two thick ribbon-like structures that "wrap" around pivoting frosted panels backed with color changing LED walls.
These walls combine hard scenic elements and grayscale printed graphics along with rectangular shapes to allow the station the flexibility to create colorful and dynamic backgrounds.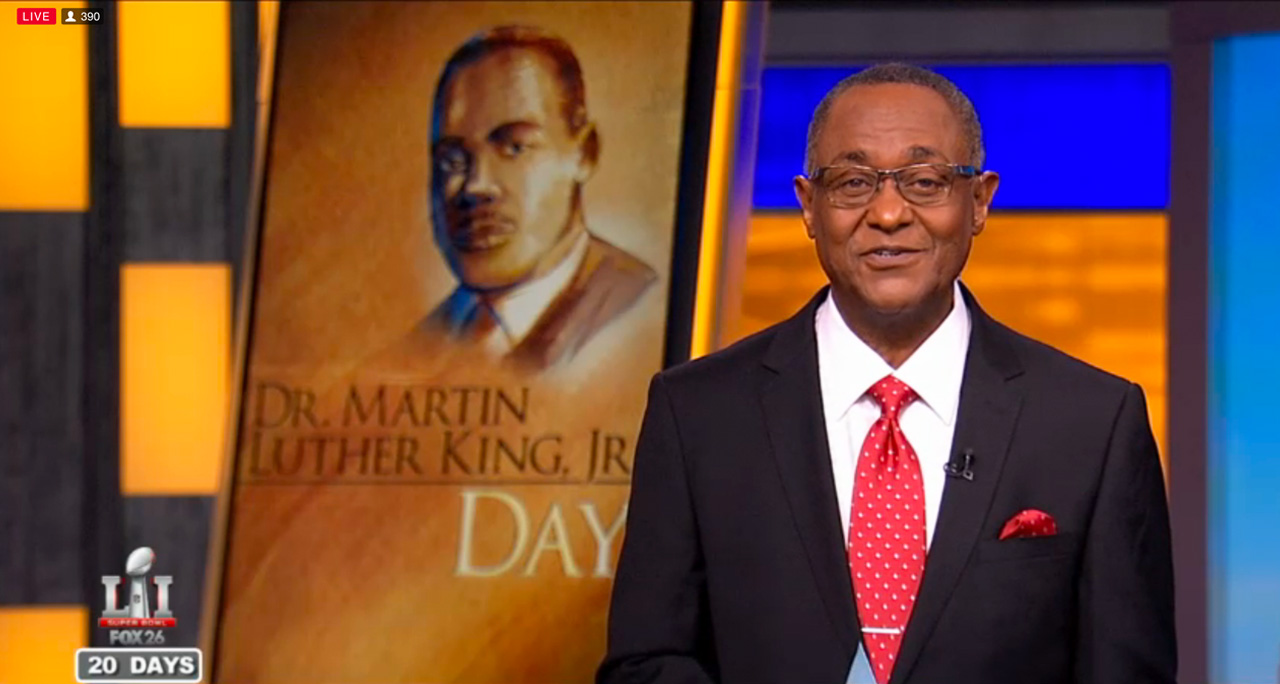 On the inner surface of the each ribbon closest to the rear projection wall is a vertically mounted video panel, which can be used as both off-axis OTS elements or standups.
The studio features an additional LED video array as well as a group of three separate vertically mounted panels, each backed with frosted glass. Also included is a mobile touchscreen unit that allows anchors to interact with the video walls. Primeview provided the displays and installation for the project.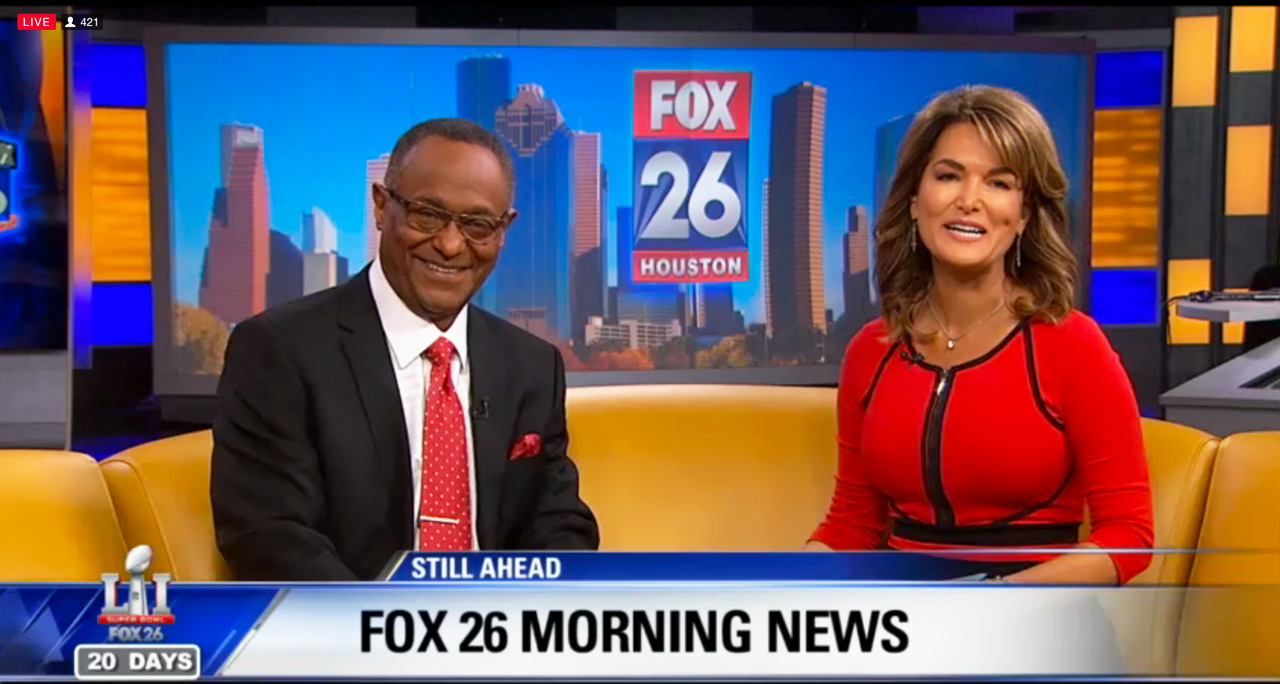 The set also includes a sofa area, which is strategically placed to take advantage of the set's various video walls and scenic elements as its background.