ABC's goes with mixed graphical look for Trump interview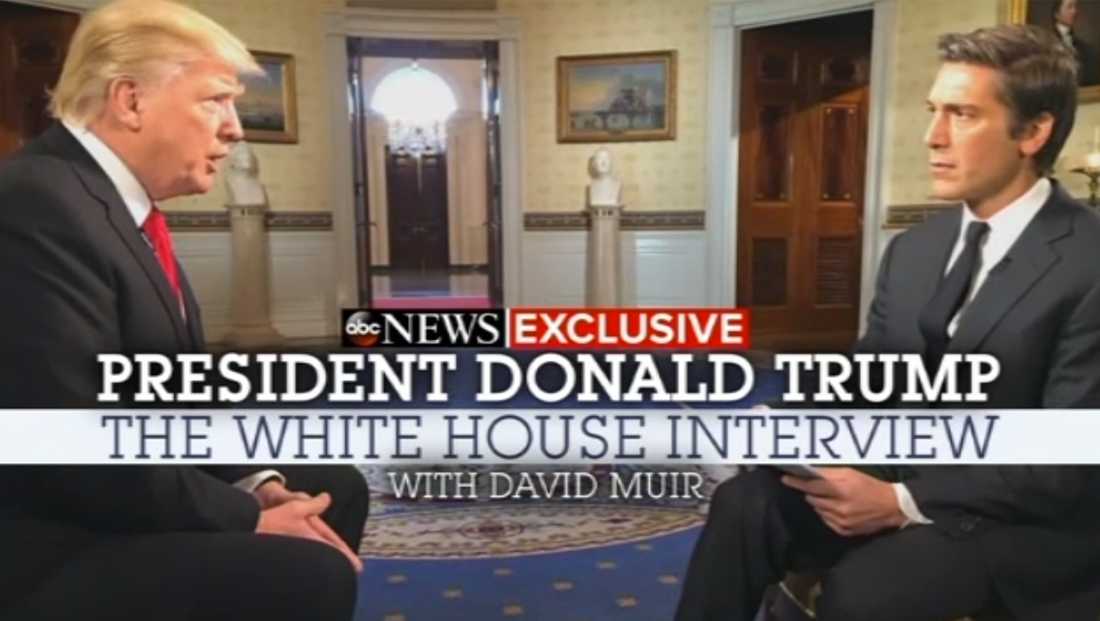 For Donald Trump's first TV interview since being elected president, ABC News reused a bit of its election look while adding type heavy logotype and bug.
The opening screen of the special interview, which aired Wednesday night, returned to a look ABC used for its election night promos that is somewhat reminiscent of the network's "Designated Survivor" drama.
The network continued the star outline motif in throughout the opening tease, but veered a bit from the colder color palette in promos in favor of brighter blues and reds.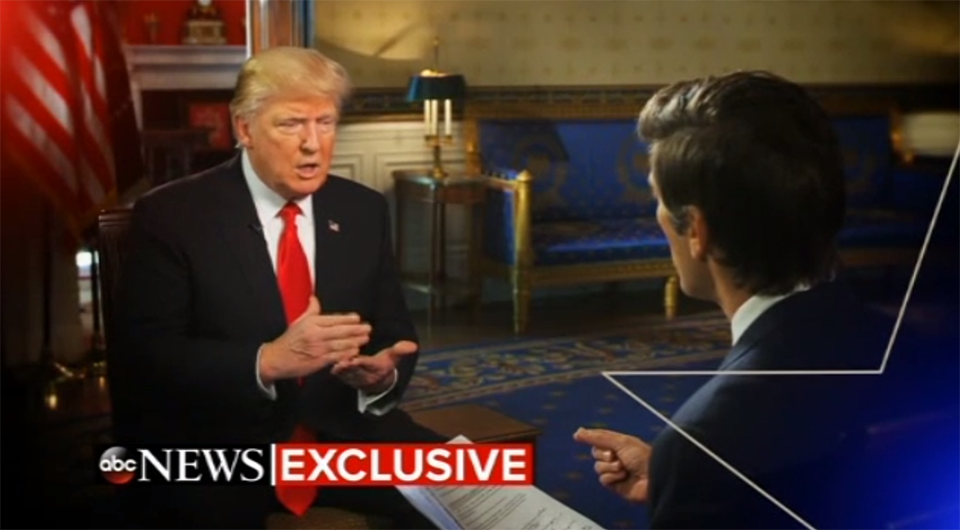 The slab serif font used in the teases found its way into the logotype for the special's title card, which was rather text heavy (a common trend with ABC News' graphics).
The color scheme for the title card, show at the top of this post, was a bit more in line with the more subdued blues and whites found in the promos. It also included "World News Tonight" anchor David Muir's, who conducted the interview and tour with Trump, name prominently.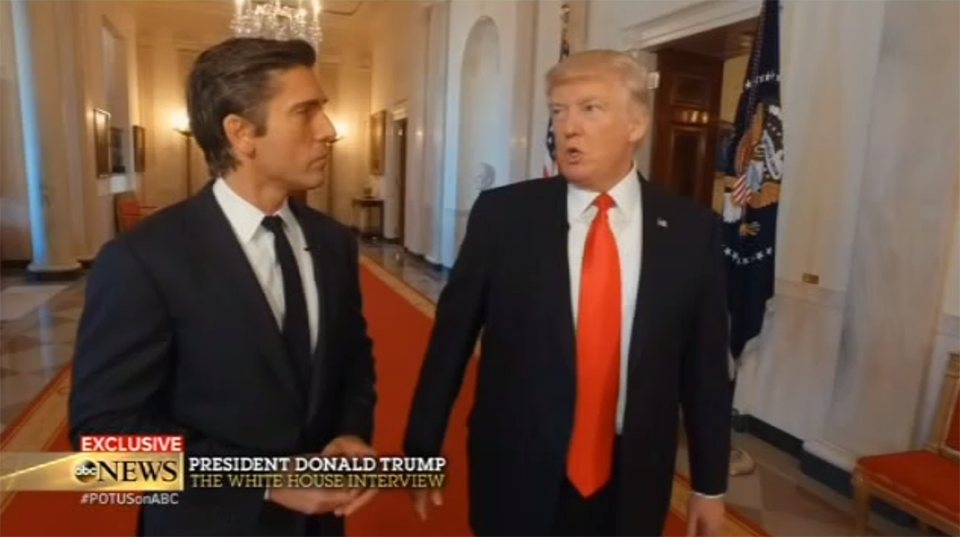 Nearly all of the special's graphics included the ABC News logo prominently, along with the word "exclusive" in a red box.
During the special itself, the network kept a the logotype, the ABC News logo, "exclusive" flag and the hashtag #POTUSonABC on screen almost the entire time.
The ABC News logo was housed in a textural gold box, with the second line of the logotype also appearing in gold — an interesting choice given the color isn't found elsewhere in the special's look.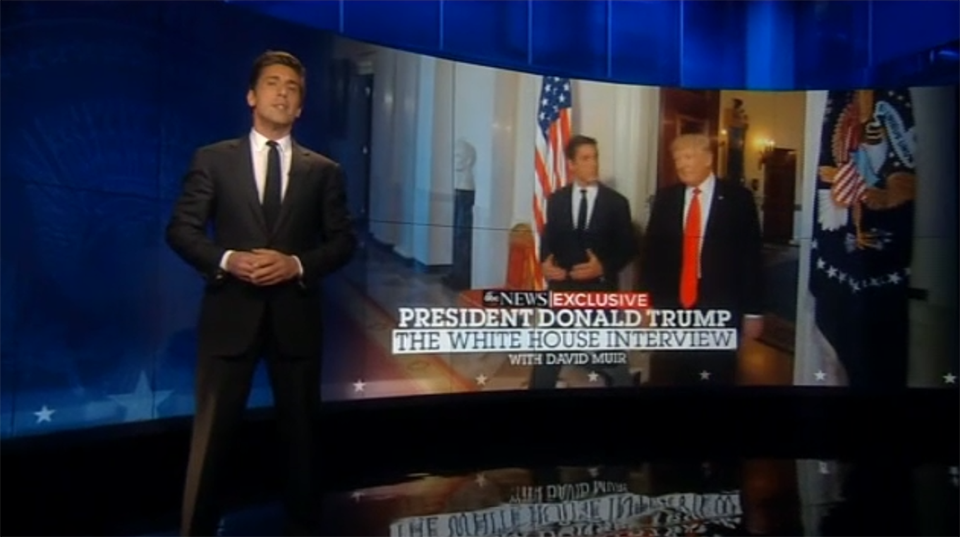 Muir introduced the taped interview, meanwhile, from in front of the "World News Tonight" curved video wall with footage from the interview along with the full logotype shown along with a subtle blue background with a star pattern.