'Nightly' uses Statue of Liberty's backside as backdrop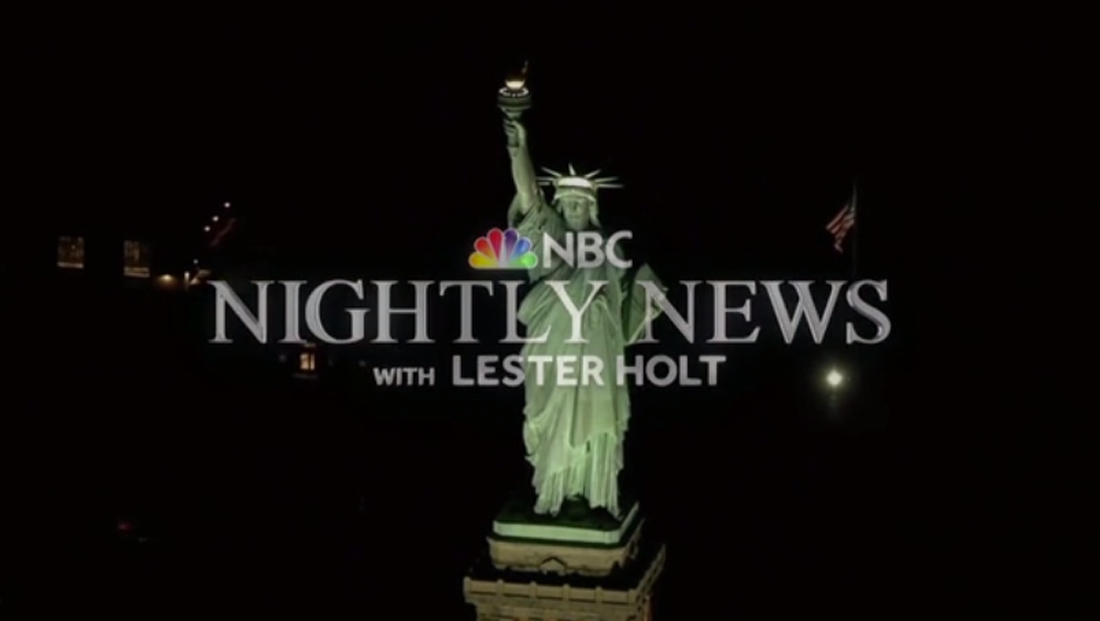 "NBC Nightly News" traveled outside the studio Monday evening, instead opting to use the back of the State of Liberty as its background.
The outdoor position was used as both a literal and figurative backdrop behind a broadcast filled with stories about Donald Trump's travel and immigration executive orders that sparked protests and controversy.
For Monday's edition, the broadcast stuck with its normal opening animation, though the "From NBC News world headquarters in New York…" voiceover part was eliminated.
That open actually includes the State of Liberty as a primary focal point in the first few frames.
The open did not include an aural mention of where the broadcast was originating like it typically does (though, in fairness, "reporting tonight from somewhere in New Jersey" doesn't exactly cut it).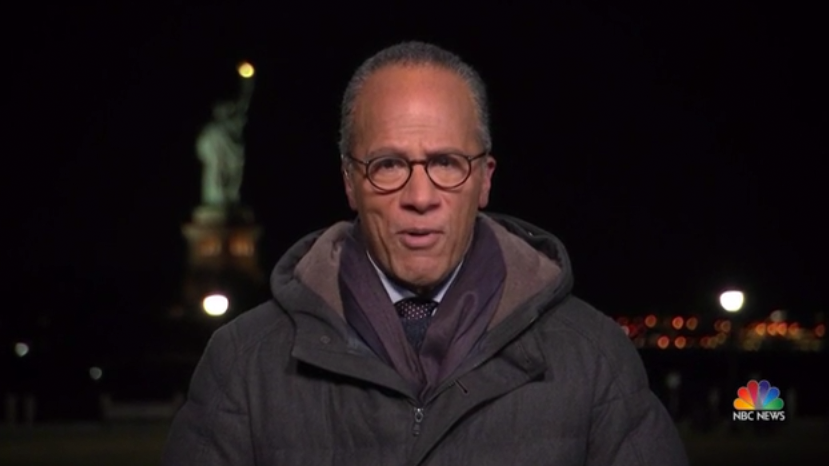 The broadcast used a tight shot of anchor Lester Holt showing the reverse side of the State of Liberty (note the side the raised torch hand is on) — perhaps a subtle allusion to lady liberty "turning her back" on foreign residents and asylum seekers.
We've reached out to NBC News for comment on why this location and the rear of the statue was picked and will update this story if we get a response.
This framing and positioning of the monument relative to the standup location didn't exactly allow for the clearest shots, either — with the statue appearing more as a patina green blur behind Holt. That said, however, that color is almost instantly associated with the State of Liberty.
The broadcast also made use of aerial shots that showed the statue in a much clearer light.