'Daytona Day' returns for second year as Fox promotes NASCAR opener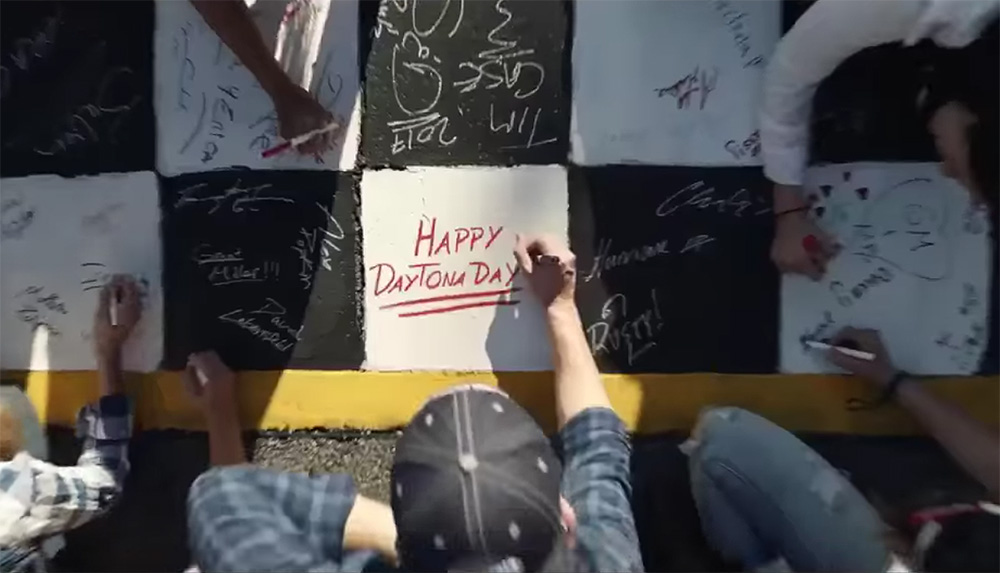 NASCAR begins its season in only a matter of weeks, with Fox Sports and NBC splitting the broadcast schedule. This season, NASCAR sees a new title sponsor, Monster Energy, along with various race format changes to help boost lagging TV ratings and declines in attendance.
To help promote the start of the season and the annual Daytona 500, Fox Sports has released a promo building on last year's marketing efforts, renaming the event "Daytona Day."
NASCAR writer Jeff Gluck takes issue with Fox's promo campaign, which has been widely panned by fans, noting:
Non-race fans, by nature, don't understand racing. I have friends who honestly think the Indy 500 is the same as NASCAR, and they're not going to know the Daytona 500 is coming up.

This whole campaign does very little to inform people there's an actual race coming up and the NASCAR season is starting.
Overall, the promo uses slick visuals, even acting like the race is a cinematic movie, with few shots of the actual racing and a larger focus on the gathering of fans across the country.
Some fans have also noted the songs similarities to "Bang Bang To the Rock 'N Roll" by Gabin.
In a bit of synergy with Fox, a "Simpsons" version of the campaign also aired during the Super Bowl, featuring NASCAR's top stars as cartoons.