Tegna's San Antonio CBS debuts new set design from Jack Morton PDG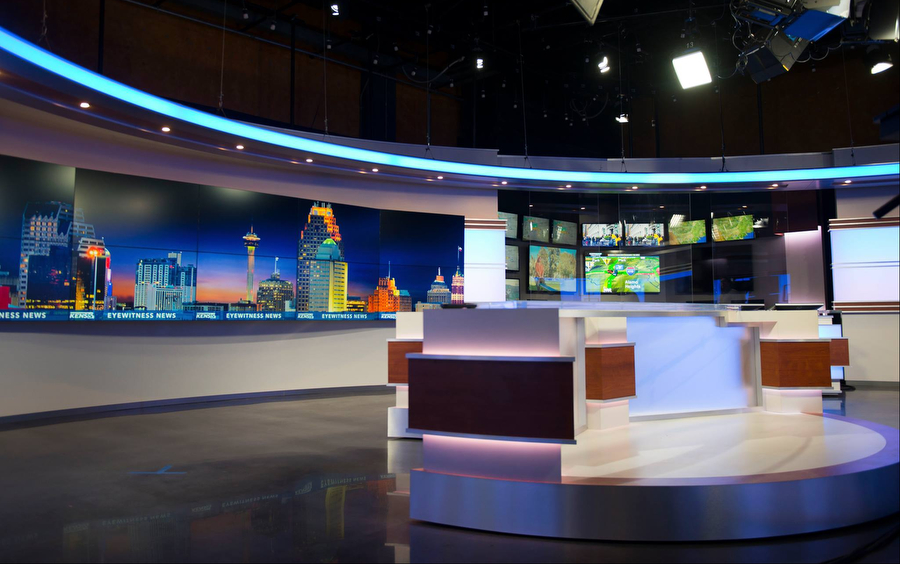 KENS, CBS 5 San Antonio, became the latest Tegna station to debut the group's unique set design that emphasizes flexibility.
Camera center, a 5×2 monitor array provides a large storytelling background behind the sets "guitar-pick" shaped anchor desk. LED RGB lightboxes wrap the main walls, allowing color gradients and unique combinations, designed for usage during different dayparts.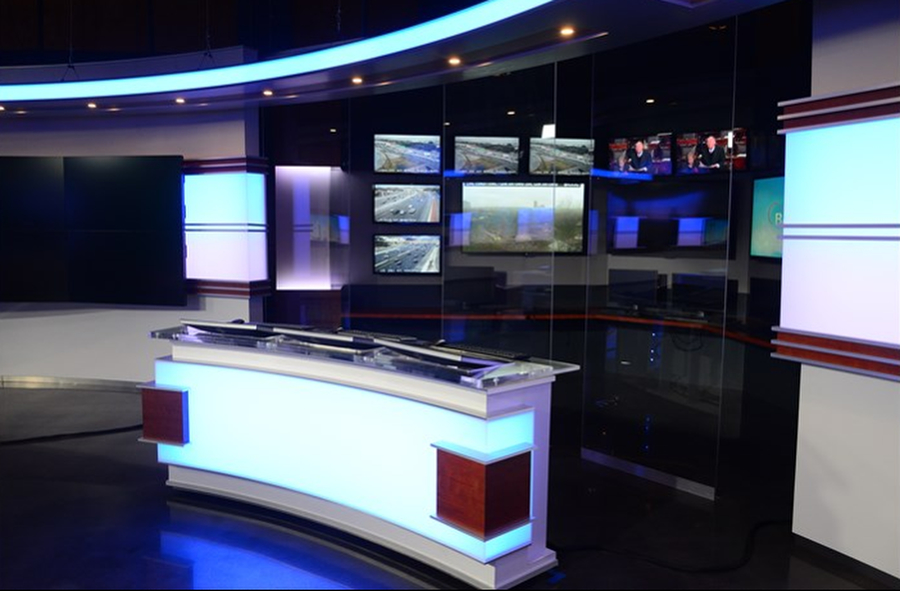 The set features a working weather center to the right of home base, with tracking plexiglass panels separating the work area from a standing-height pod.
A floating header connects the anchor and weather area with another monitor wall on the far right.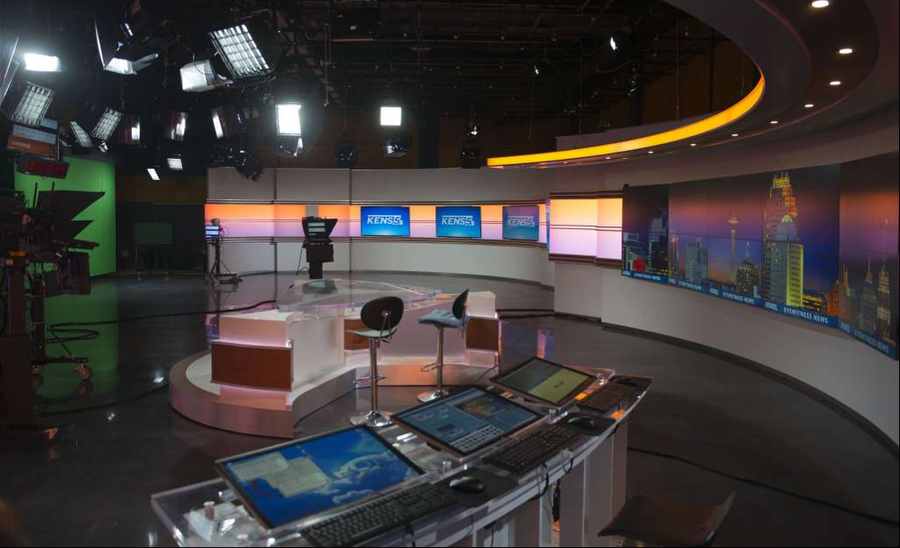 The left half of the studio includes a multipurpose venue, designed for interviews and standups, with multiple single monitors and more gradient lightboxes.
Directly in front of the anchor desk, another area utilizes a touchscreen display and is intended for sports.
The set was designed by Jack Morton PDG's Joe Lamberta, with sister stations KUSA, KING, KHOU and WHAS also debuting similar versions.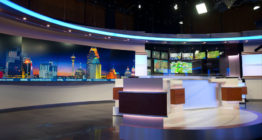 Set Design
KENS
View a gallery of this project…