6 set designs that embrace localism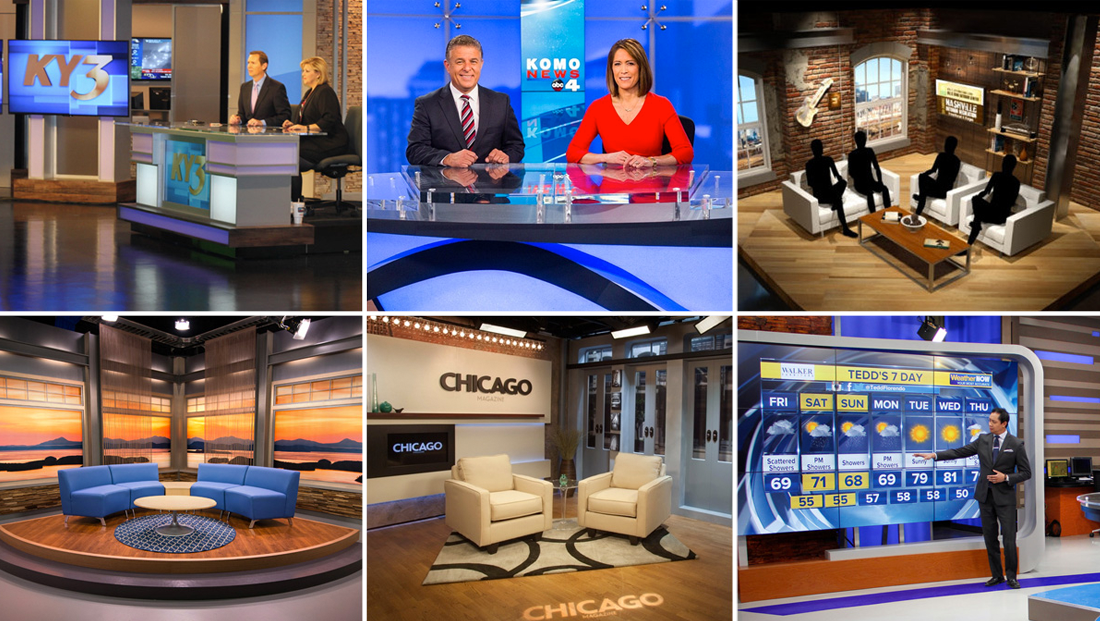 KOMO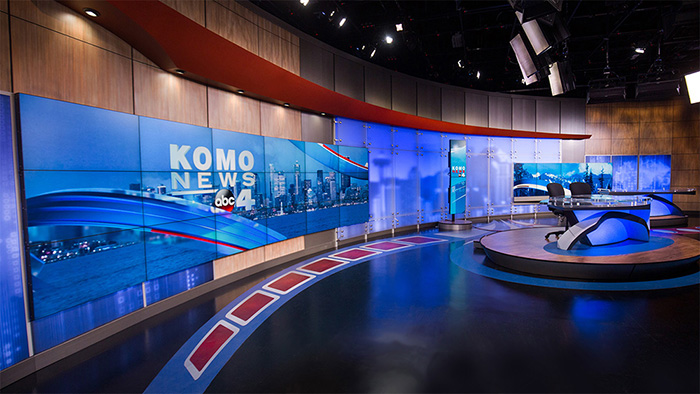 From Devlin Design Group, the set for KOMO combines local culture, climate, architecture and even a memorial to a local tragedy.
The set's wide Seattle cityscape is the most obvious local reference (including the Space Needle prominently displayed), while the frosted panels with spidery standoffs nod the city's high tech and aerospace industries and modern architecture.
Additional panels include a circular color changing pattern in what was dubbed "digital rain" — a reference to the city's notoriously rainy climate.
The anchor desk and weather pod feature a unique, organic design inspired by a pod of whales, while Native American art inspired the floor patterns.
The set's bold read header, meanwhile, serves as both a scenic element and memorial to the victims of the station's 2014 station helicopter crash.
WSMV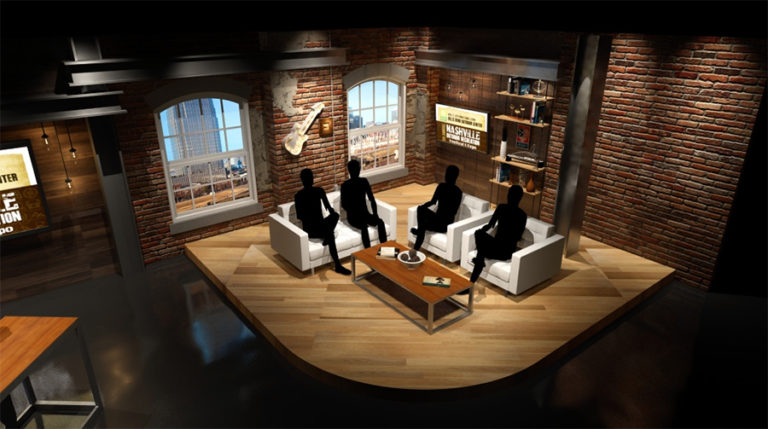 WSMV, the NBC affiliate in Nashville, Tennessee, from FX Design Group, incorporates the city's hip, musical scene into its morning show set.
The set features faux brick walls with arched warehouse-style windows, while exposed beams complete the loft look.
Meanwhile, guitars and framed prints give the set additional localism with references to the city's arts and culture scene.