Vote for your pick in the final round of the 'Set of the Year' fan vote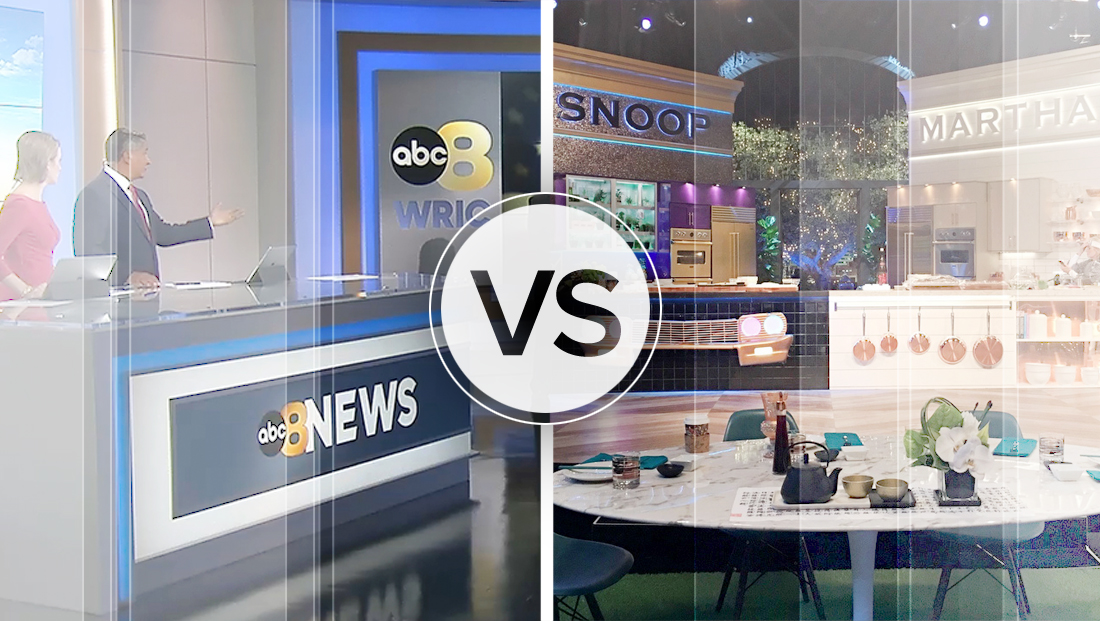 In what might be one of the most interesting face-offs in our Set of the Year competition ever, our Fan Vote award has come down to Martha Stewart and Snoop Dogg and a local station in Virginia.
The set design from JPConnelly for "Martha & Snoop's Potluck Dinner Party," which places an emphasis on the yin and yang of the two personalities, has advanced to the final voting round.
Its competition, meanwhile, is the clean and flexible news set for WRIC in Richmond, Virginia, from FX Design Group.
Cast your vote below, and remember, you can click on the name to view a gallery of each design.
Voting has now ended for the Fan Vote
We'll announce the 2016 Set the Year winners on April 24 at noon EST.