NFL draft transforms 'Rocky' stairs into stage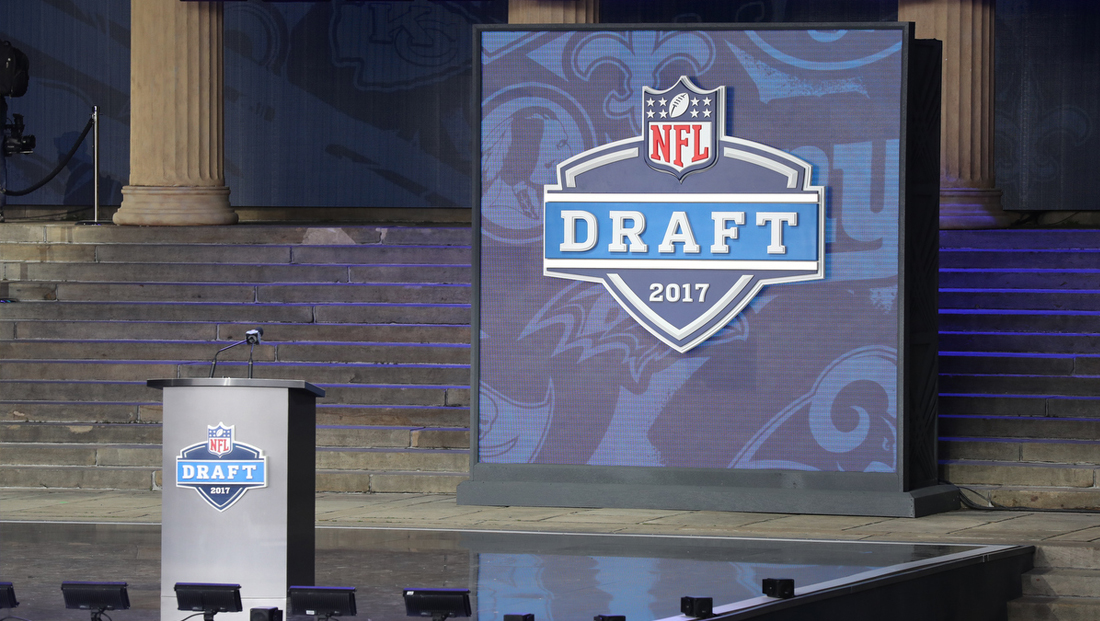 The NFL draft has set the stage on what are perhaps the most famous stairs in sports — and film — history, the "Rocky" stairs of the Philadelphia Museum of Art.
The draft, which is being held in the City of Brotherly Love this year, erected a temporary auditorium structure near the base of the famous stairway that cascade down from the museum's entrance.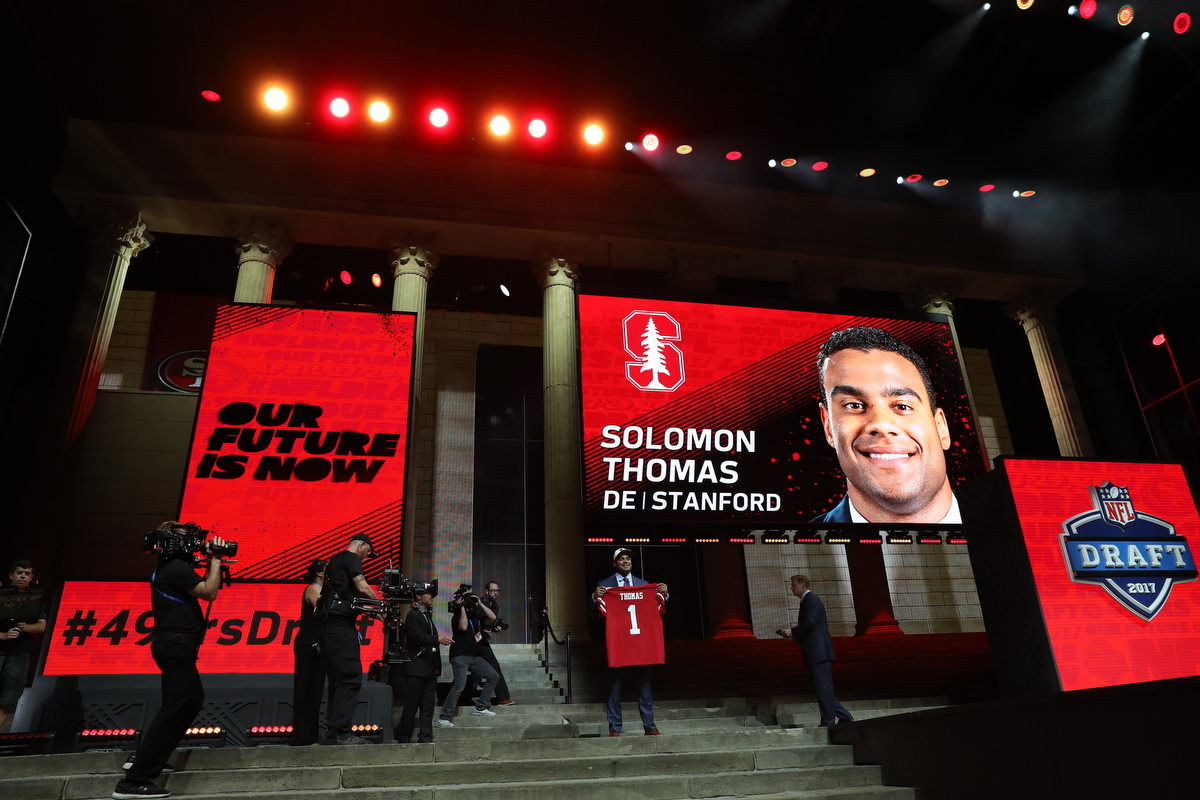 Built directly over the actual stairs, the "NFL Draft Theater," as it is known, using one of the stairway's wide "landings" as the stage.
The staircase is famously featured in the film "Rocky" where the main character, Rocky Balboa, triumphantly runs up the stairs. Each year, thousands of tourists flock to the stairs and recreate the scene.
[field name=iframe]
A statue of the character is located nearby.
Behind the stage, faux columns made from a mix of dense foam and metal rods mimic the look of the front of the museum and federal-style architecture that the city is famous for.
The stage background also includes numerous LED panels used as both scenic elements and to show closeup shots of the action on stage.
Additional LED panels create a proscenium.
Outside the theater, in the large plaza in front of the stairs, meanwhile, an area known as the "NFL Experience" has been created. An array of additional temporary structures and areas feature exhibits and activities such as the Vince Lombardi Trophy and a virtual reality experience.
Also included are spaces for broadcasters and sponsors.
A centerpiece of plaza, dubbed the "Eagles Nest," serves as a showcase for the host city's own NFL team. A complete layout of the NFL Experience is available here.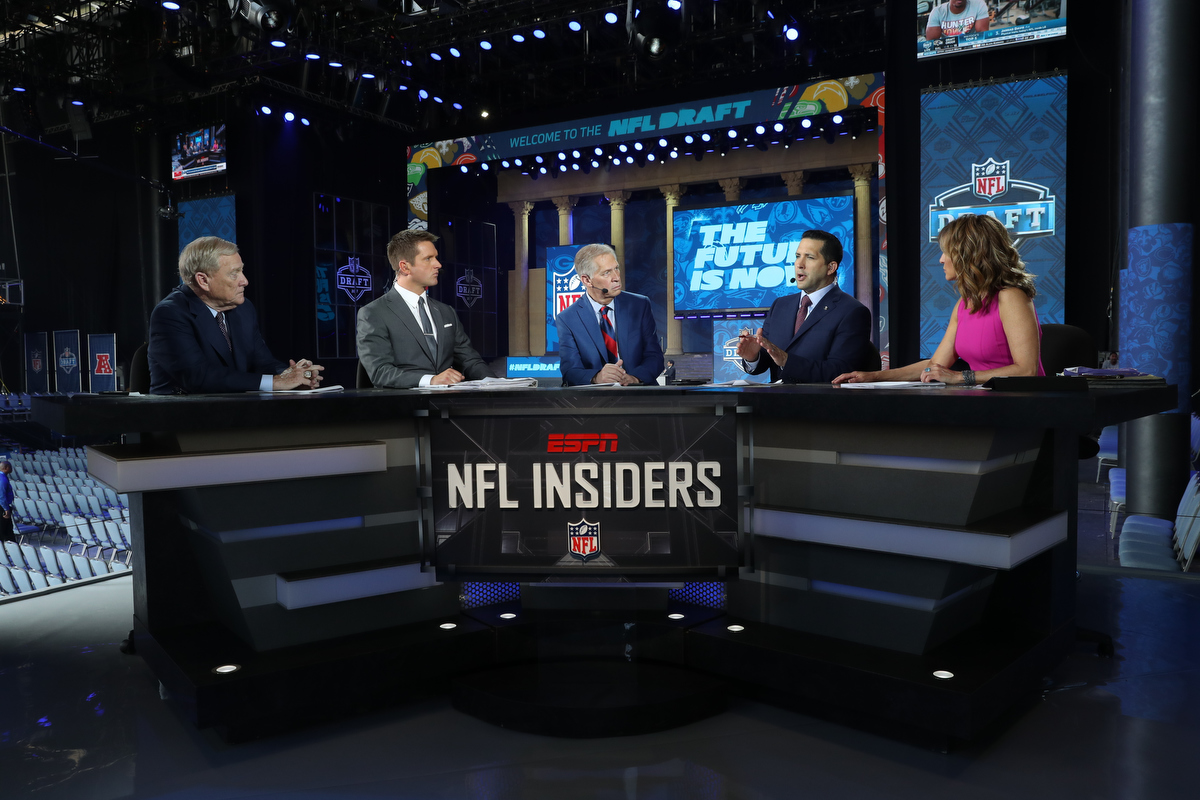 ESPN, meanwhile, which is offering extensive coverage of the draft, has a setup off to one side of the stage, providing an off axis wide view of the stage area, including the LED arch and columns.