Watch this Denver station's EPIC 'Star Wars' tribute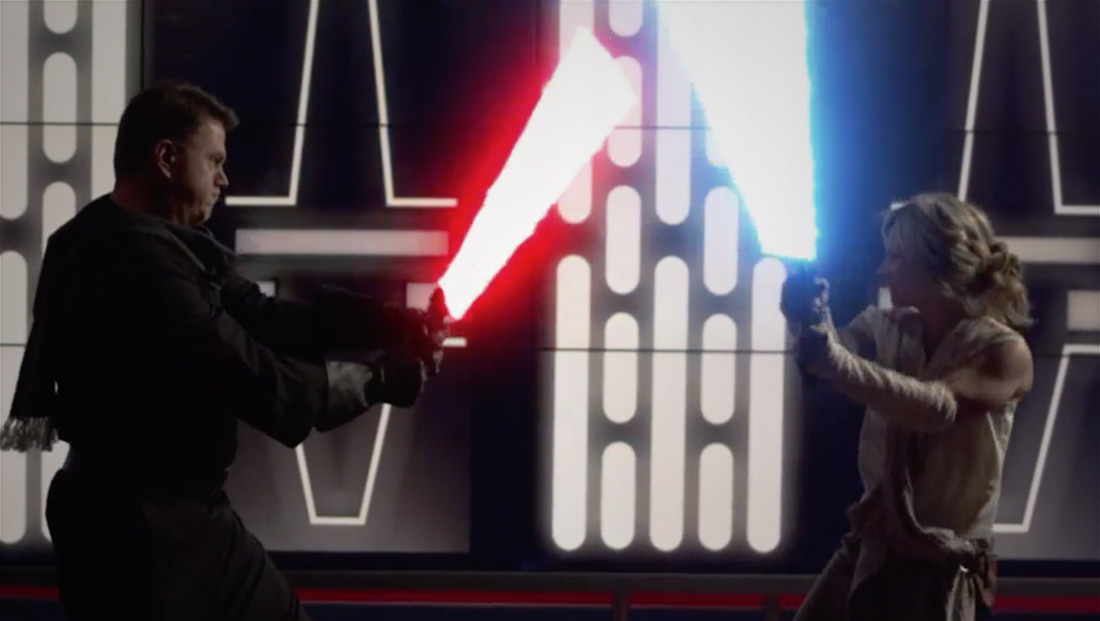 A short time ago, in a station far, far away (unless you live in Denver), a meteorologist and traffic reporter brought new meaning to "behind the scenes drama" — Star Wars style.
Lisa Hidalgo, 7 News Denver's morning forecaster, and traffic reporter Jayson Luber teamed up to star in an epic video to mark "Star Wars Day."
(Incidentally, "Hidalgo" and "Luber" both sound like names that would fit right in to the Star Wars universe.)
The pair, who appear on the morning newscasts at KMGH, the ABC affiliate in Denver, are left alone in the studio, when Luber picks a light saber battle with Hidalgo.
Through a bit of cinematic magic, the pair instantly appear in Star Wars garb with light sabers and battle it out across the station's set, loading dock and newsroom and even in front of the chroma key wall.
The set, which was designed by Devlin Design Group, features multiple large video walls, which were transformed into Death Star-inspired backdrops (sort of like the ones in the old WNBC newsroom) for the fight scenes.
Watch the full video here:
[field name=iframe]
Also to mark "Star Wars Day," NewscastStudio took a quick look at some high tech sets that rival starship bridges.