CBS Phoenix debuts light, airy and layered new look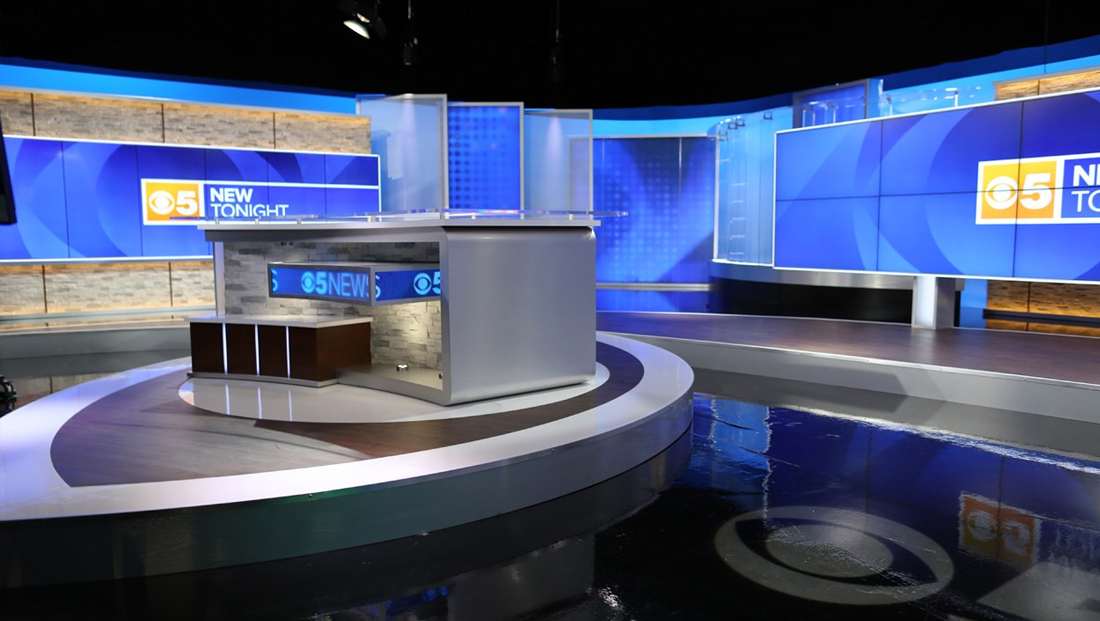 KPHO, the CBS affiliate in Phoenix, Arizona, has debuted an on air overhaul that blends layered glass panels, LED panels and scenic elements to create a light and airy look.
The station's new set, from Z Space Creative and built locally by Southwest Scenic Group in Tempe, features a wraparound front lit cyc wall with various scenic elements configured around the space to create a layered and flexible set.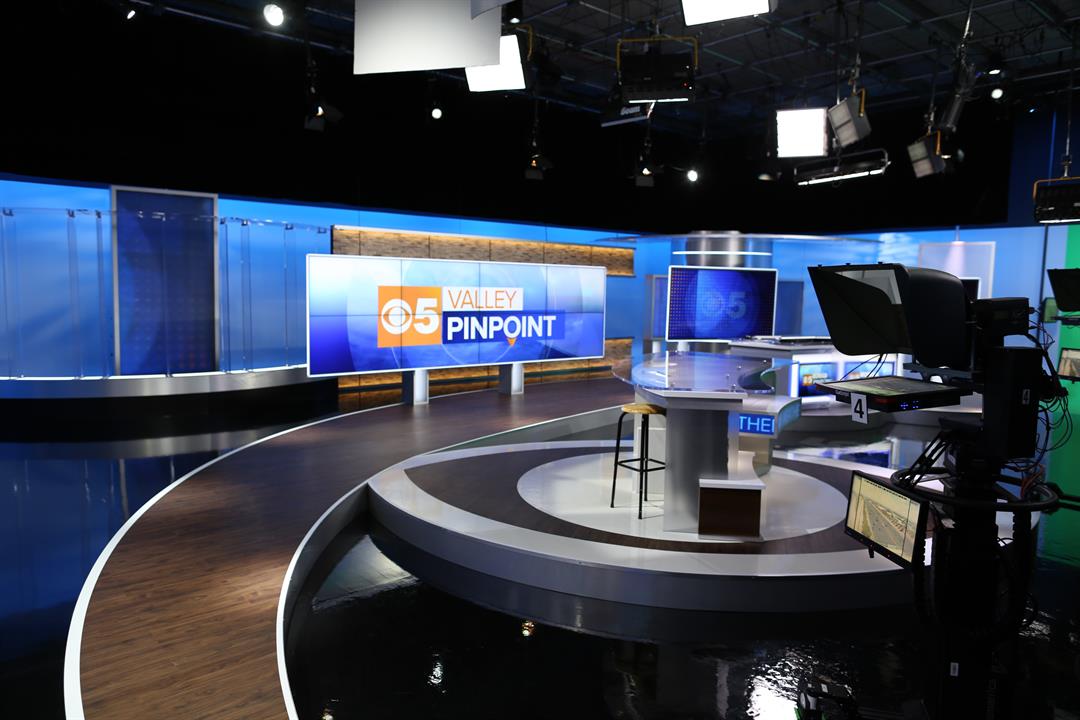 A portion of the wall features a silver and black knee wall with structural crystal-clear glass panels that create the sense of space without "boxing in" the studio.
Behind the glass, meanwhile, gobo textures and a freestanding LED panel adds flexibility and additional layers to the design.
The set also uses frosted glass panels mounted on a single, thin metallic rod, some of which are arranged in an overlapping pattern that, again, brings a sense of depth to the look.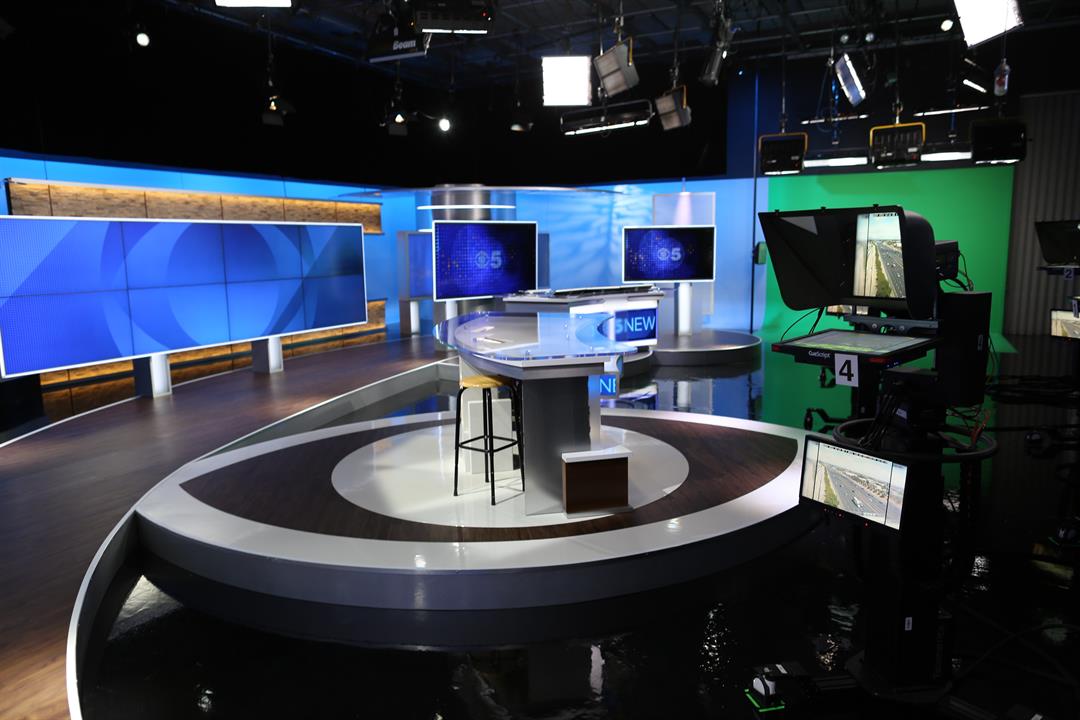 Elsewhere, a faux stone header and knee wall are a subtle nod to the natural landscape and architecture in the market, while the floating effect continues the modern, open feel.
Two large video walls serve as both background and storytelling elements, while additional, lower resolution LED panels in a variety of sizes and orientations provide additional background visuals.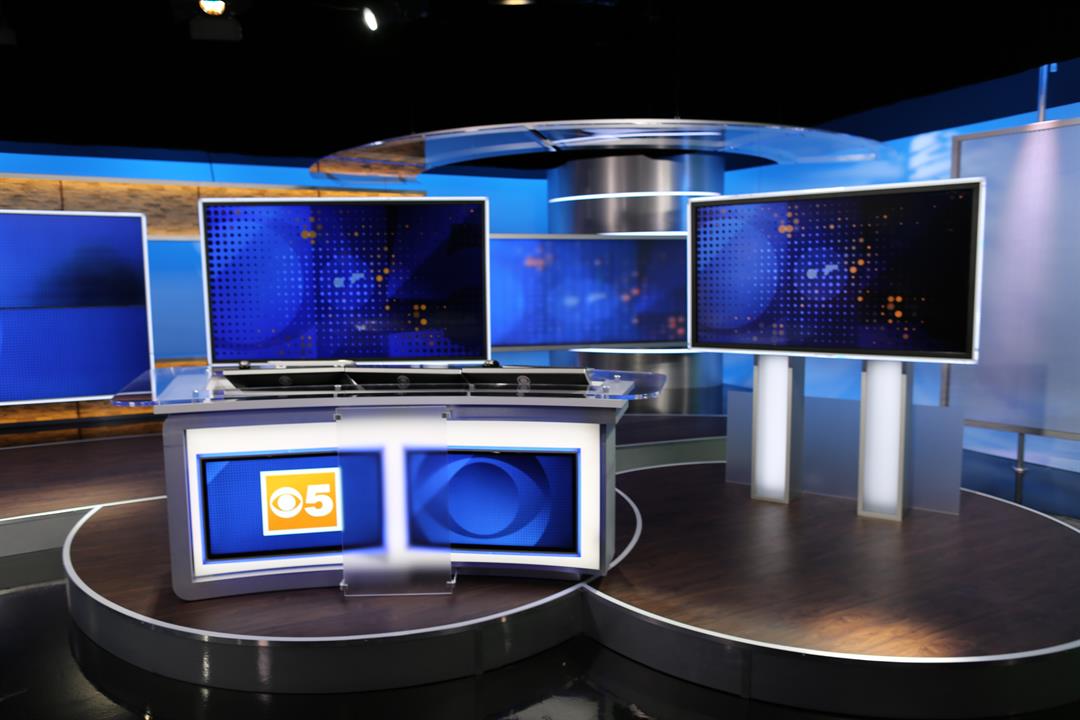 The set's weather center is anchored by a curved metallic surface with matching header element, while two large flat panel screens flank the curved standing desk, each with backlit and frosted bases.
Positioned behind and between these panels is wide, rectangular LED panel, one of the several ones the set uses to create flexible and branded backgrounds.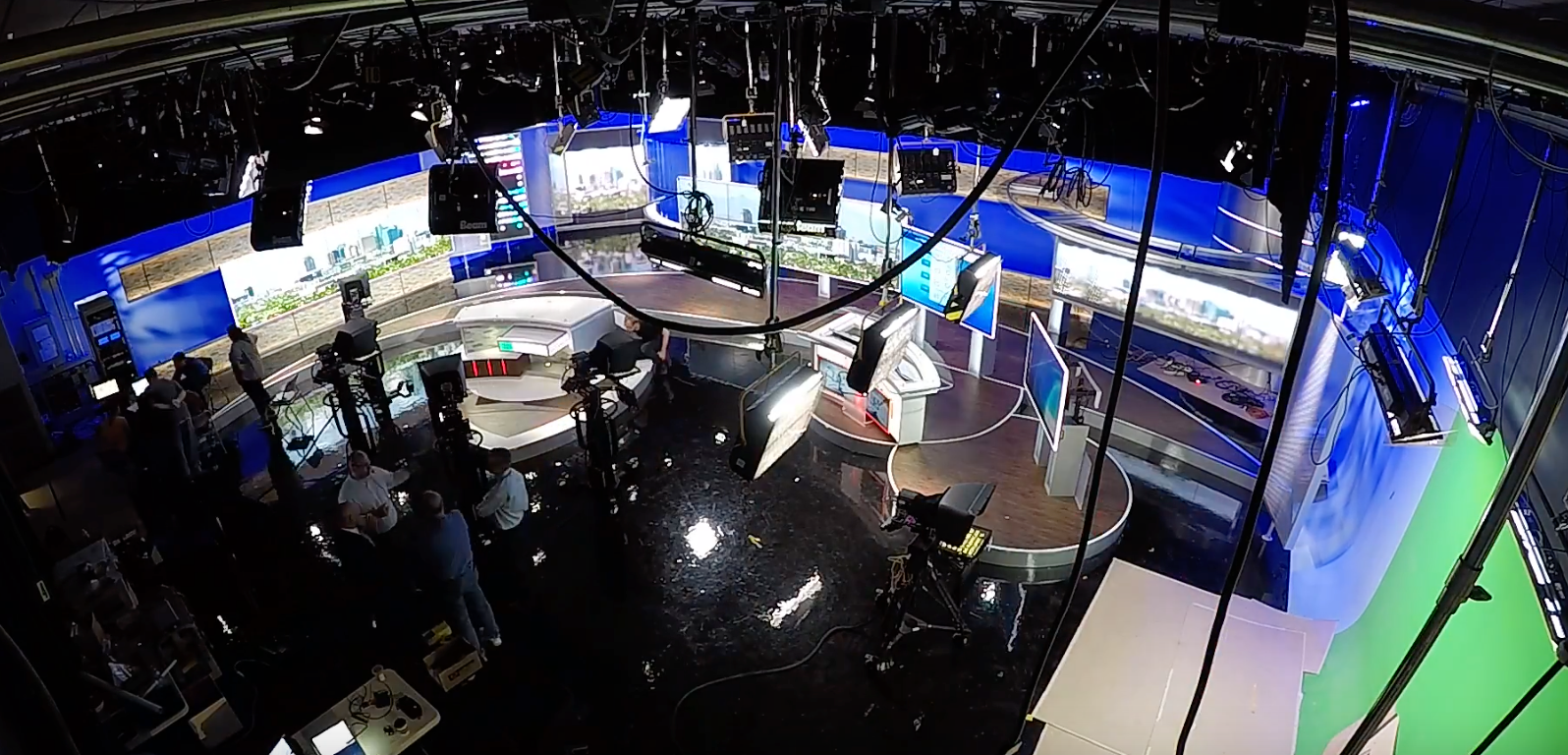 The circular motif in the header and thick column is echoed in the two interlocking risers found in the weather center, a nod to the CBS eye.
The internally lit weather desk features two build in video panels with a frosted panel in the center, a look that adds the layered theme of the set.
At the home base, on the other hand, two structural elements jut out from the front of the curved desk, which has a similar shape as the weather desk.
One of these elements is a darker wood tones segment, while the other features LED panels on three sides that can be used for branding, such as in the case of breaking news, when the entire set can switch to a mix or red and blue tones.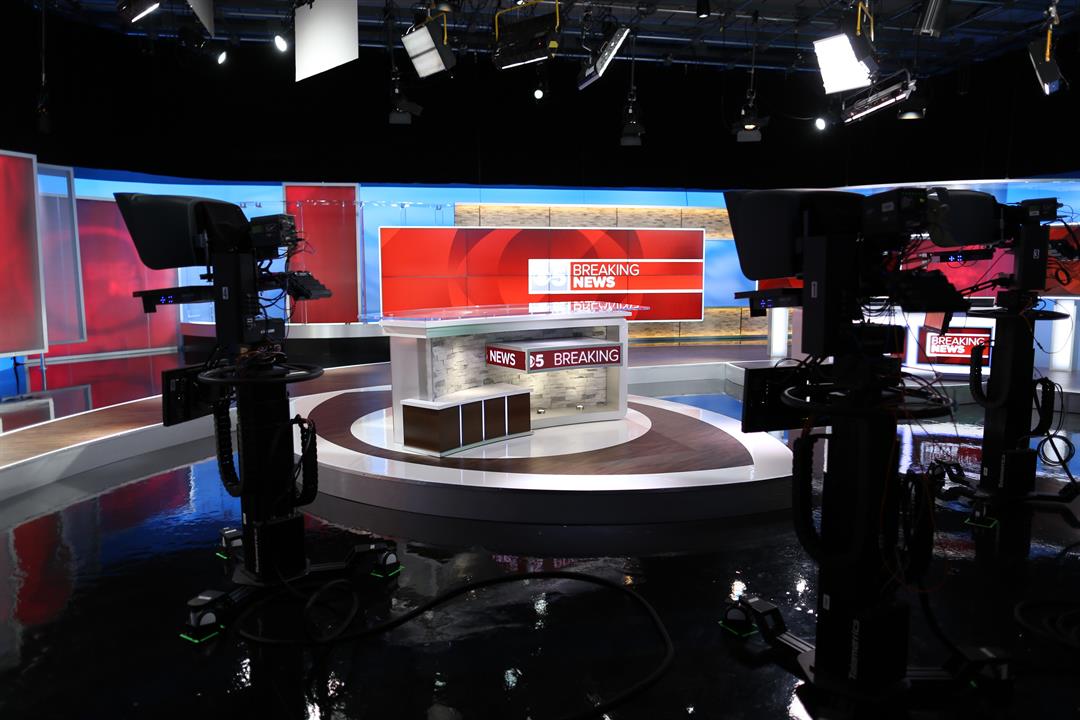 The anchor desk riser also features a more obvious reference to the CBS eye, with elements of the logo created by blending curves in a light silver tone with a darker wood.
These same materials also create a sweeping "walkway" that stretches across a good portion of the studio, creating a variety of additional standup shooting options.
In addition to the new set, the station also updated its logo and graphics package from Hothaus Creative, while also making the switch to a new news music package, "A New Wish," by 615 Music.
[field name=iframe]