Megyn Kelly's 'Sunday Night' debuts with stiff newsroom anchor segments, classy graphics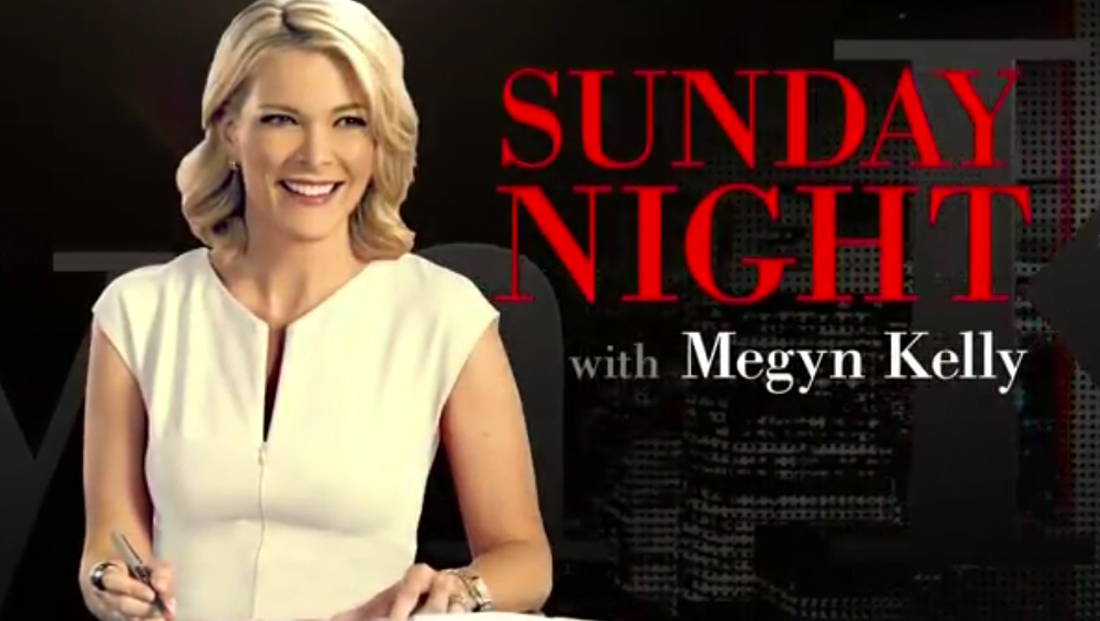 NBC News' new prized team member, former Fox News star Megyn Kelly, made her debut on the peacock network Sunday with a newsmagazine that carried over much of the look and feel of a previously released promo and with Kelly herself coming across as bit out of her element.
The show opened by overviewing the broadcast's upcoming stories with Kelly providing a rather flat and slow paced voiceover and open, before switching to a highly-Photoshopped cut out image of Kelly against a black background and logotype next to her.
Kelly's rather robotic anchor segments were pretaped in various locations through the network's fourth floor newsroom, though it avoided using the studio footprint used by both NBC and MSNBC, known as Studio 4E.
Instead of taking utilizing 4E's large video walls, Kelly introduced segments either standing in the middle of the newsroom workstations, many of which had branded desktop backgrounds.
The lighting in the space was also adjusted to be a bit more dramatic and also incorporated red accent spots and Kelly herself was artfully lit as well.
Kelly's on camera presence improved dramatically during her exclusive interview with Russian president Vladimir Putin — which is in line with her reputation of being better off-script.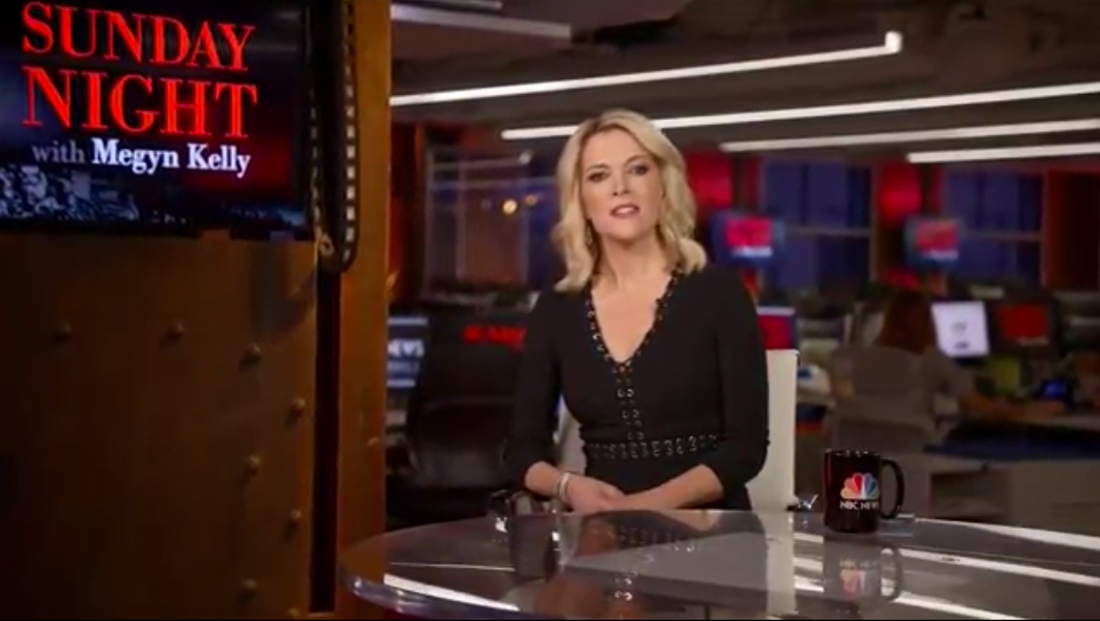 Another story intro was taped in front of one of the spaces industrial-looking wall plates with a flatscreen featuring the show's logo with Kelly seated at a glass-topped anchor desk with the requisition NBC News coffee mug.
The show stuck to the original look for the promo it used in the promo released May 26, with the red Bodoni logo, though additional elements such as a glassy diamond shape, square dot texture and boxes were used as well.
Another key element of newsmagzines, the on-screen credits for producers and editors, featured the same bold red typography, red accent lines and a black border.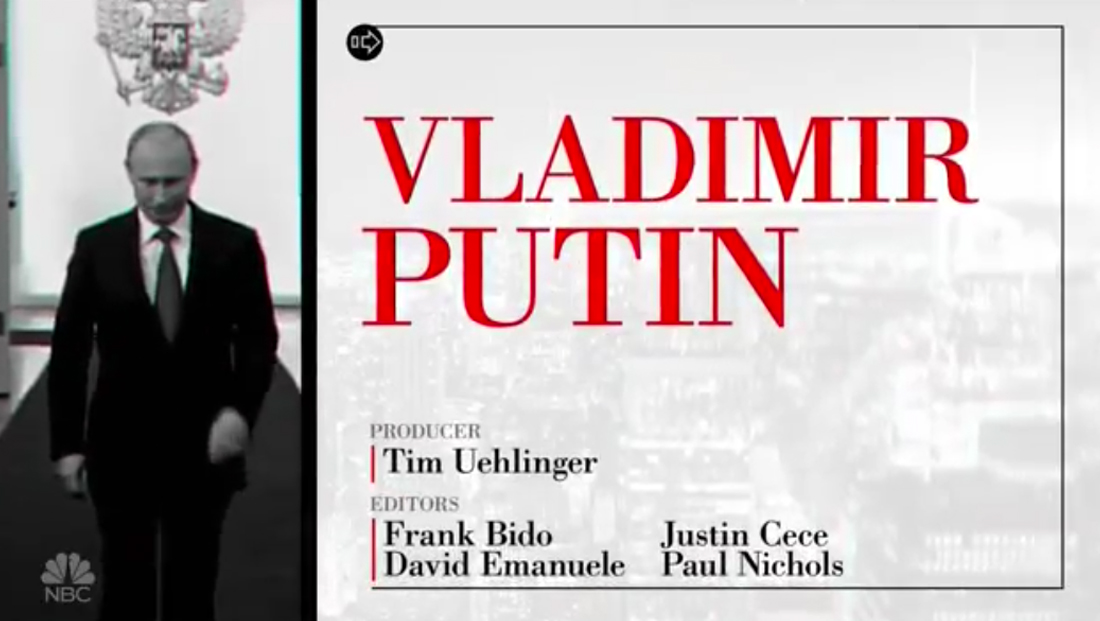 The show lacked any insert lower third graphics, which is not uncommon in longer form newsmagazines, and also opted to use a smaller, transparent NBC logo in the lower left of the screen rather than the animated or more colorful bugs NBC News favors for some of its other shows.
Other elements of the graphics package also emphasized a New York City skyline with oversized animated Bodoni typography in white with the "coming up" tagline appearing in red.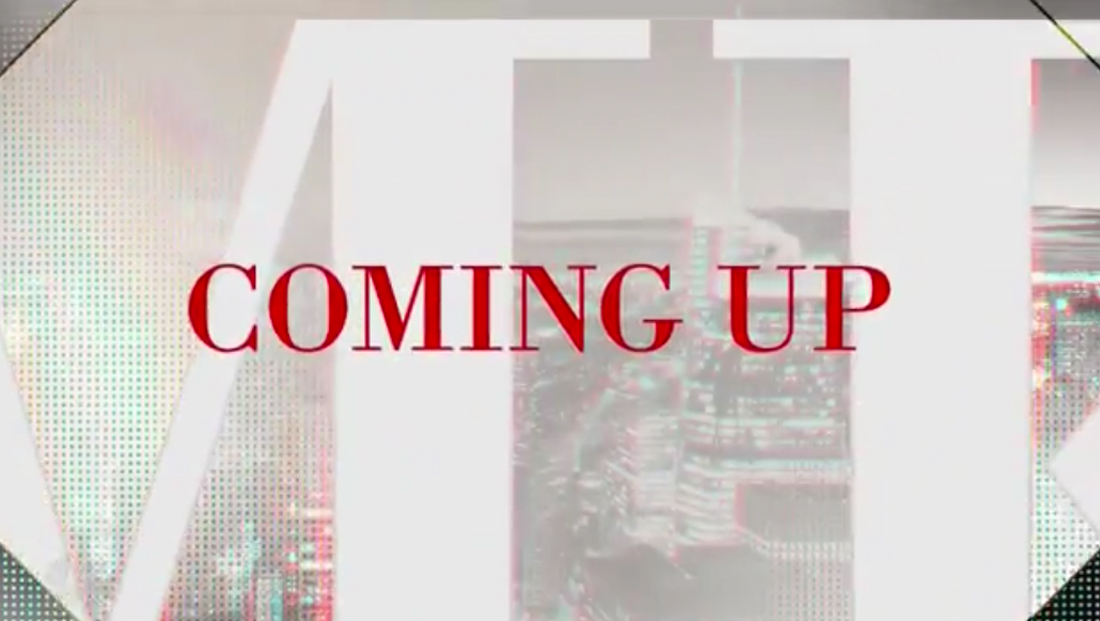 As noted previously, the show's selection of Bodoni drives the look in an elegant, somewhat more feminine direction as the typeface, its close cousin Didot and other close lookalikes are often found in the banners of fashion magazines (as well as Kelly's own book).
The use of a simple white and black color scheme, diamond shapes and thick borders continues the elegant feel, but the choice of using the industrial loft-style newsroom, despite its more dramatic lighting scheme, doesn't quite match that vibe.
Overall, the general look and feel of "Sunday Night" closely matches the network's previously foray into a Sunday evening newsmagazine, "On Assignment," which also featured taped newsroom segments as well as a similar color scheme.